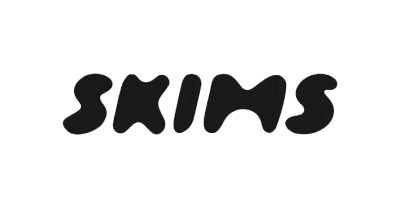 Website: skims.com
SKIMS, officially launched September 10, 2019 by the reality star and entrepreneur, Kim Kardashian West. Kim Kardashian made more the two million dollars within the first few minutes of launching her shapewear brand SKIMS. Making a new world record for shapewear sales in any single day.
Despite a controversial beginning, the new shapewear brand has almost sold off their entire stock within a few days. Kim Kardashian originally wanted to launch her unique shapewear line with the name, Kimono. But due to negative feedback from her fans and critics for cultural appropriation, she decided to change the name to SKIMS by Kim Kardashian.
Kim Kardashian West is no stranger to shapewear and feels creating this company has been in process for more than fifteen years. She felt that conventional shapewear constantly needed to be altered to fit an actual woman's unique silhouette and skin tones. So she decided to create a shapewear brand that actually offers practical shaping solutions for every body.
SKIMS's is made from the softest butter-like fabric possible without compromising compression and support where we need it most. Also, the entire collection sizing runs from XXS to 4XL and some designs come in a 5XL. Most shapewear brands come in three standard sizes but SKIMS comes in 9 glorious skin tones.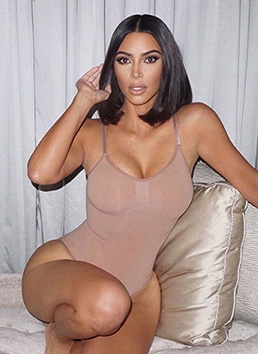 Where can you buy SKIMS Solutionwear?
At the moment you can only order it on skims.com but hopefully in the future it will be available on more online platforms. But in the future you might have to search for SKIMS shapewear website by just goggling the word "Solutionwear." Kim considers the term shapewear to be outdated and degrading, she wants us to embrace our bodies.
Kim Kardashian has tested out all of the different pieces on skims.com and has personally tweaked each one so they fit just perfectly. Each piece has been designed to provide you with the support, coverage and comfort no matter which level of tension of shapewear you are wearing. Kim wants her feel good as when you put it on when you take it off.
SKIMS Solutionwear Trendiest Products
Even Skims has only been on the market for a very short period, there are some products that are already getting stellar reviews. We look forward to reading more and more of the SKIMS shapewear reviews as more happy customers receive their orders.
So far there are three products that almost completely sold out within the first hour of being launched on the SLIMS shapewear website.
Sculpting High Waist Brief
At the moment this product is completely sold out, maybe because all of us secretly want Kim Kardashian hourglass midriff. Comes in nine different skin tones and sizes from XXS to 5XL. The multi-task brief will give you an instant tummy tuck while shaping your rear and giving it a little boost. Made from butter soft fabric and seamless design that will perfectly enhance your waistline and butt.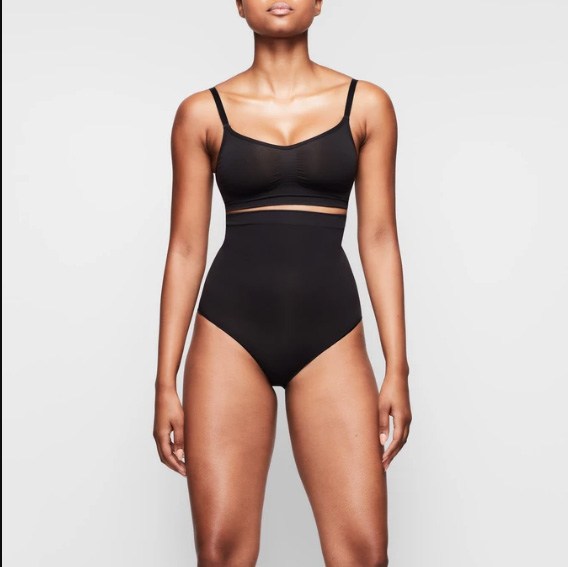 High Waisted Bonded Short
For those occasions that you need a little extra support and coverage, you will love this high waisted bonded short. It will shape and smooth your thighs, but and contouring and flatting your tummy. If you want to accentuate your thighs for that form-fitting pencil skirt or body-com dress then look no further.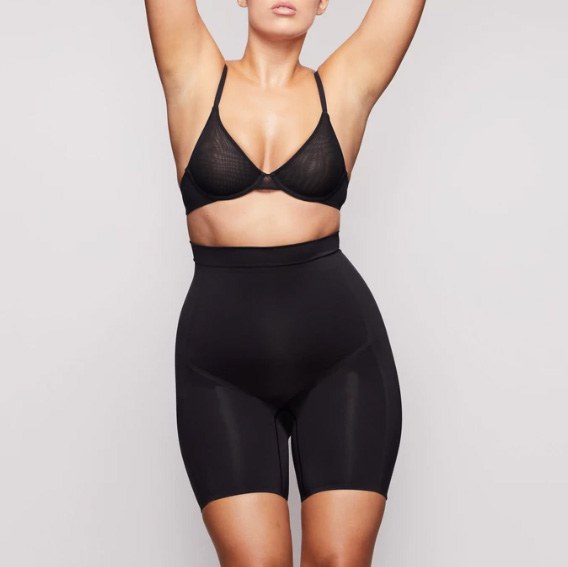 Solution Short
Rumors are that this was one of the pieces of shapewear that Kim wore to Met Gala this year. Skims by Kim Kardashian has given us the n solution for those moments when we wear high-slit dresses or skirts. Giving us the support and compression we need throughout the thighs and midsection but at the same time beautifully sculpting our rear and giving it a lift.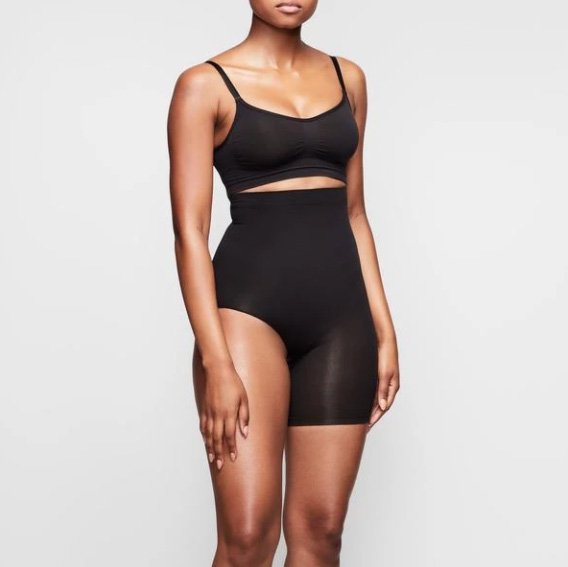 Everything else you need to know about SKIMS
On of the aspects about SKIMS shapewear website that we love, is that each of the products is modeled by a different model and it tells us her exact height and size she is wearing. This helps to give us a general idea about the fit and look when on, what impressed us it how comfortable each style looked. It looked like a second skin.
Also, if you have missed the campaign for SKIMS Solutionwear you can catch it on the official website for SKIMS. Under the TV tab you can watch the 26-short video clips of different women wearing Kim's shapewear, even her sisters tell us why they love SKIMS.
Kim K Shapewear is more about her personal experience with wearing shapewear but it is ignited by passion to create a smoothing solution for every body. Prioritizing on inclusivity by making shapewear accessible for all sizes and shapes and skin tones. But she hasn't only recreated the way we wear shapewear but she has an underwear line too with bras, panties, thongs and more.
One thing we must all agree on is that only Kim Kardashia can make a shapewear stop looking like an ordinary garment and take on a completely sexy new dimension.
Why is skims different from other brands of Shapewear?
Starting from the idea that Skims offers 9 different varieties in tone, also offers a wide variety in sizes and models for every woman to find the garment that works best according to their body and needs.
What sizes of Skims can I find?
The variety of sizes you will find on their website ranges from XXS to 5XL. As you can see it is a very wide range in sizes.
Can I buy Skims in a store?
Currently Skims is an online shop only. There are no physical stores or resellers.