The guiding principle of Bali is that beauty comes from within. Once you have that feeling of elegance that comes from the inside, it radiates outwardly for the world to see. The company started as far back as 1927 when women underwear were designed as a flat figure.
But Sara Stein changed this narrative when she began making amazing undergarments in the corner of her room. With her small singer machine, Sara Stein Revolutionized the undergarments industry.
Her husband, Sam helped to get these products to stores around his work area. The response the product got was massive making an impressive return of $10,000 despite being a side business. It's been over 80 years since the inception of Bali Intimates, and they've never failed by lowering the quality of standard of their products. No wonder they have become a fashion utility in the closet of every woman.
Bali Products
Bali have a wide range of undergarments that are designed to be functional and fit the shape of every woman. The Bali panties have nine different styles, with the assurance of every woman finding a pair that perfectly accentuates, compliment and makes her feel comfortable. There is a fantastic range of products such as shaping panties, Bali full-cut brief, Bali passion for comfort bra, bodysuits, shaper shorts, and a host of others.
The objective of Bali is for you to stay beautiful and always exhuming elegance all through your day. Let's consider some of the products and what makes them outstanding and keep winning the hearts of many women.
Skim Skamp is the newest Bali product and comes with one of the sleekest features. The skimp skamp doesn't ride up on you and naturally serves as a perfect fit to your body. It's most women favorite because they're available in different styles such as lacy skamphikin, patterned brief, hikin, cool cotton skimp skamp brief.
It will be difficult to find a brief panty like the full cut fit that stays in place and keep you covered all day long. One feature that makes this product endearing to most women is the way it stays smooth on the body. Moving freely and going through your daily activities without any discomfort.
The fabric of your panties is a factor that will determine, what comfortable means in undergarments. You need to try the seamless microfiber, to share the sentiment of others who found it appealing. From the name, you expect something that comes with ease and fits perfectly with your style of living. So, whatever turns your day chooses to take the seamless microfiber keeps you feeling fresh all day long.
Every Woman Loves Bali
It's a fact that women all around like this brand of undergarments. This is because it meets their needs, helping them to stay comfortable and fit perfectly with their body type. The latter has been one major cause of women settling for underwear they don't like. The Bali product has won the hearts of many because of its wide range of size, styles, and fabrics.
This helps to efficiently meet the need of every woman whether it's slim, plus size or pregnant women. For instance when it comes to pregnancy period what every woman needs is a support bra due to the growth their body is experiencing. One product that fits perfectly into this narrative is the Bali smart size. It is wire free and stretches allowing you to grow during pregnancy without the headache of purchasing new products Everytime growth occurs.
For products that come with these amazing features, one could say they're quite affordable for the set amount. You have a product that doesn't just fit into your body, but also your budget. Bali just made an unusual statement, that it's possible to enjoy good products despite being on a low budget. You have a wide range of products and prices to choose from, so you won't be without the option of where to choose from.
Description Of Some Favorite Bali Product
Lace 'N smooth firm control bodysuit
– Get all sleek and slimming with this lace bodysuit.
– Gives you a beautiful mirror image of your body in its underwire cup
– The straps are fully adjustable; it doesn't stretch.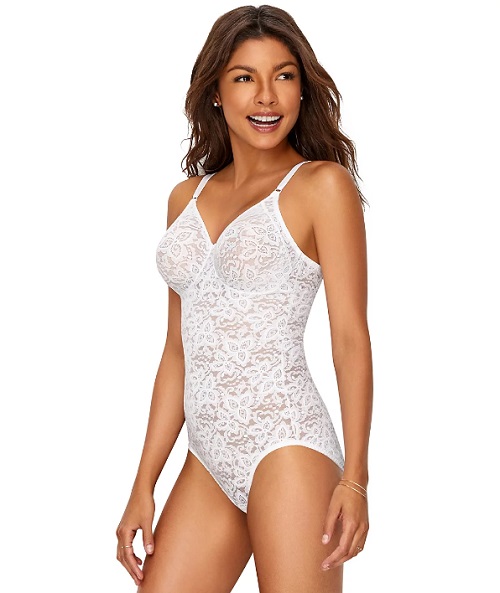 Seamless brief firm control 2-pack
– Incredibly smooth and stretches in 4-ways
– Sits perfectly on your waistline, without any movement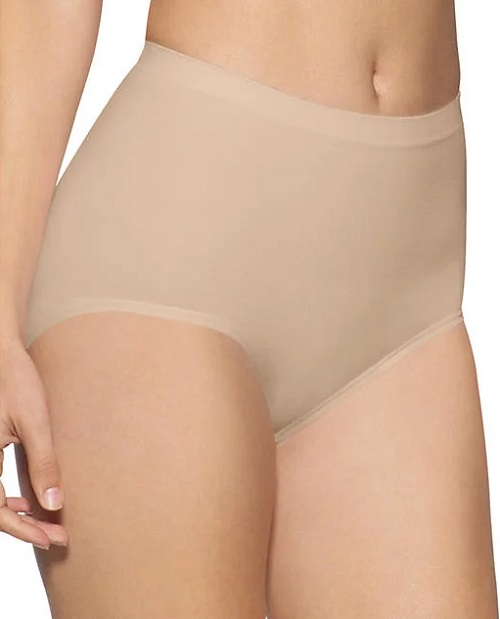 Tummy panel firm control brief 2- pack
– Waistline stays firm ensuring it covers up the tummy
– Comes with a 2-pack to boost your comfort
– Slight stretch microfiber with a cotton tummy panel