With a beautiful body like yours, you're bound to have a few extras around. Maybe more than you might want. There's nothing wrong with the soft curve to your tummy, but it might occasionally stop you from wearing the outfits you like. Depending on your needs, there are several tummy control shapewear available for you.
The best shapewear for tummy control is one that not just helps the appearance of your tummy, but also compliments your other features. So let's start at the beginning, and determine why you need a body shaper.
Recognize Which Areas of Your Body You Want to Highlight
Shapewear works like makeup. It can be used to downplay some parts of your features, and highlight some others. And just like you can't use your contour powder on the bridge of your nose, you can't use high-waist panties to target your thighs.
Before you start shopping for a shapewear, you should first identify what part of your body you need it for. Here are the common shapewear needs.
1. Shapewear for tummy control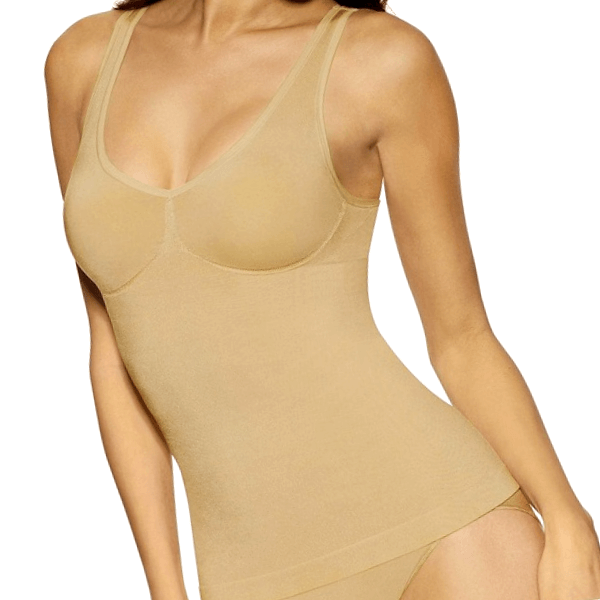 If you're concerned about the soft fold of skin in your lower belly, then a shapewear with firm stomach compression is the best option for you. Two great options are shaping camisoles and high-waist shaping panties. The shaping camis look like regular camisoles, but they are designed to provide compression around the midsection. They are a great option for everyday wear and allow for comfortable use.
With the high-waist shaping panties, the fabric expands over the midsection to smooth out bulges and give a better-defined silhouette. If you choose to get a shaping panty, ensure that its crotch lining is made of 100% cotton to protect your hygiene.
One of my favorite brands for this type of garments is Co Coon.
2. Shapewear for tummy and hips
If you're also concerned about your hips, then you should go for an option that targets the torso to mid-thighs. Many brands carry shapewear like this such as high-waist boy shorts. They hug your figure immediately, giving your body a more polished look. The right boy shorts will also have targeted compression so your curves aren't subdued.
This means that the material should tighten and loosen in the right areas e.g., tighter around the midsection, and loose around the curve of the hips. The waistband should also be seamless to avoid showing through clothing.
3. Shapewear for tummy and thighs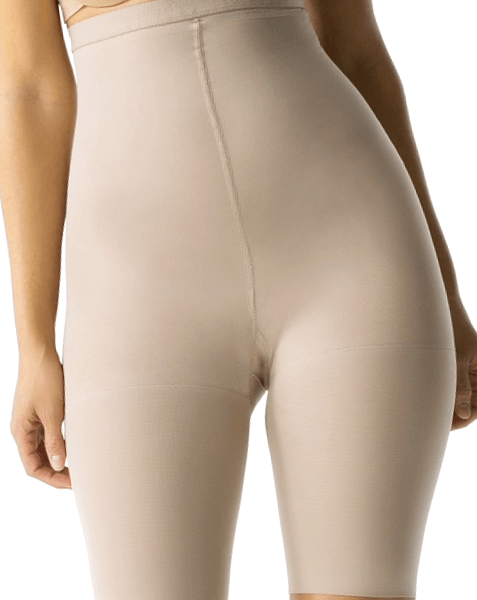 This is usually the most preferred option for women. It targets the torso, hips, thighs, and if it's a great product, the butt too. Most women find the best results with shaper shorts. First off, it should cover your torso down to the top of your knees. A good shapewear will make your curves look even better immediately you pull it on. With the right piece, you get a three-in-one effect; a flattened tummy, a snatched waist, and a lifted rear.
4. Shapewear for tummy and bum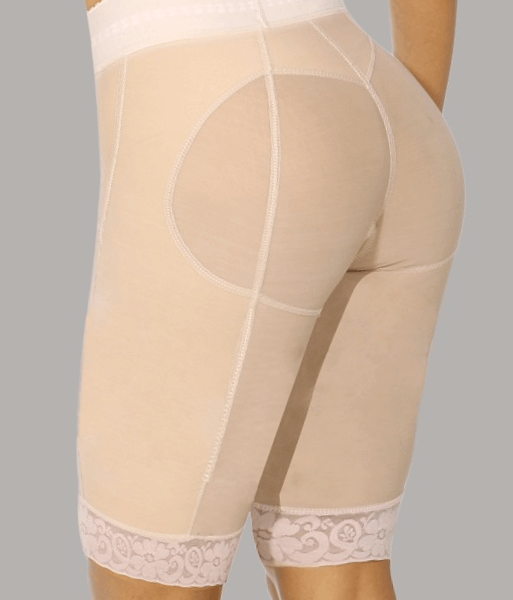 I would recommend a shapewear with a high-waist butt lifter if your rear area is one of your concerns. It should give you the compression you need for a toned tummy, and then support for a lifted bum area. The change in the bum area especially should be immediately obvious. Go for a material that is soft and sheer, so there are no obvious lines circling your bum through your outfit.
5. Shapewear for tummy and muffin top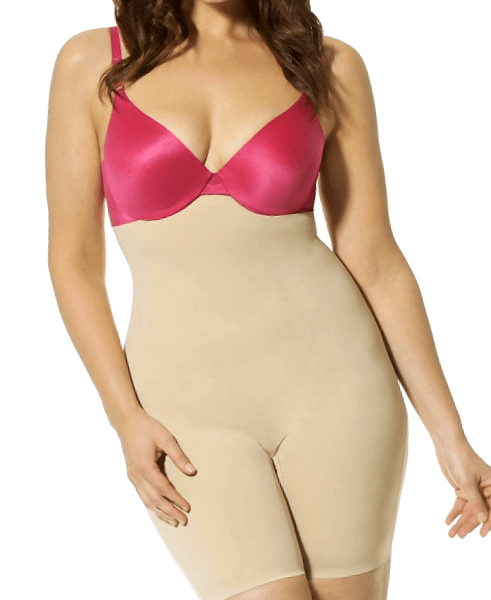 Muffin tops are completely natural, but they don't always support the polished look we want in a tight-fitting dress or casual jeans. For firm control, I would recommend a bodysuit shapewear. They work by molding snuggly and effortlessly against your body. The result is that all the extra bulges are firmly tucked in. Since it should provide full-length coverage, ensure yours has a comfortable, breathable material.
Tips and Tricks to Finding the Right Shapewear
Now that you know what type(s) of shapewear you need, here's how to find the right one for you. There are so many styles, fabrics, and materials out there, it's easy to lose focus on what you wanted in the first place. To make the right choice, stick to the following basics:
1. Buy your size
Many women follow the misconception of buying 1-2 sizes lower for better firmness. The only thing that might do for you, is to make you really uncomfortable. It will also make your figure seem odd with tightly bound bulges showing up everywhere. Shapewear in your size will provide the needed results and leave you feeling comfortable.
2. Choose your compression level
Depending on how much control you need, you will have to choose between medium compression to tuck your soft extras into place, or full compression to alter your body shape for a slimmer effect.
3. Go high-waist!
If you have a fuller midsection, it will be better to get high-waist shapewear. This will help you avoid sharp cut-offs, for example, visible skin bulging over the top of your waistband.
4. Choose a full bodysuit for full effect
If you're feeling confused because you think you need overall support, then go for a bodysuit. This way, you can achieve a well-balanced body shape. Bodysuits are also a great option if you want to downplay the size of your bust.
5. Cotton lined panties, always
If you're buying shapewear with panties installed, always ensure that they are cotton lined. Cotton is the most recommended breathable material for your everyday underwear.
Using the tips shared above, you should be able to find the best shapewear for tummy control, both in your size and budget. To get the best out of yours, be sure to research the best care practices for its fabric makeup. You can also purchase cheaper options (that work great) for your everyday use, and keep the pricier shapewear for special occasions.