Store website: www.hourglassangel.com
At Hourglass Angel they believe that every woman deserves to feel and look their best all the time. They want their shapewear to empower you to be confidant, posed and sexy no matter what you are wearing or doing.
We all know about the miraculous slimming power that doesn't shape our bodies but also boosts our confidence levels. But shopping and finding the best quality shapewear can be a literal pain in the neck. That is where Hourglass Angel comes into play, they share with you their expertise, along with the best shapewear brand all one easy-to-use website.
So whether you are searching for a way to instantly trim off a few inches of your waistline or look your best at a special event, Hourglass Angel is here to help. Let them help you enhance and strengthen your naturally beautiful curves and be the angel you have always been.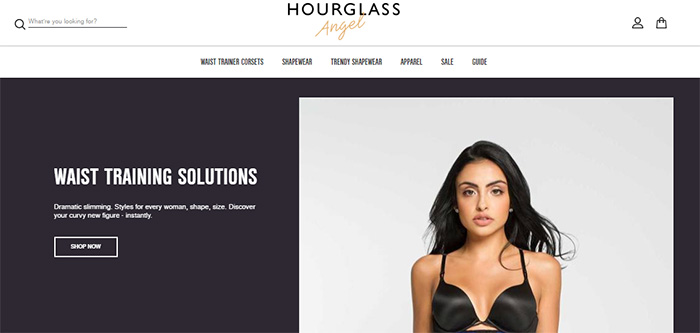 Hourglass Angel's History
Hourglass Angel was founded in Chicago, U.S. in 2008 when Carlos Soto noticed that his Latina cliental was demanding shapewear that was more durable and stronger. Soto was one of the first e-commence sites in the States and quickly grew into one the fastest growing companies in America.
Hourglass Angel started out mostly selling what we call today a waist trainer or wraps or as they are called in the Spanish language "fajas." New mothers used them to train their figures to slim down faster.
When Jessica Alba told Oprah online that her newly restored post-baby body was due to the fact she wore a girdle after pregnancy, it put shapewear on everyone's radar. Hourglass Angel was now on of the top five-shapewear online companies in the world.
What can expect to at Hourglass Angel
What can you expect to find at Hourglass Angel? They are known for their premium quality waist trainers and corsets that cinch your waist away. They have a girdle for just about every occasion from working out or for that special occasion. Believe us when we say that there is a girdle that will perfectly fit into your lifestyle and thanks to Hourglass Angel it has never been easier to find the best corset for you.
You can also find a wide assortment of shaping apparel online such as butt-lifting jeans or body sculpting leggings. They even have compression camisoles that will easily erase any bulges that will ruin your streamlined look. Plus, they give you access to some of the best shapewear brands such as Amia, Ann Cherry, Ann Michel, Co'coon, Fajate, Vedette and Leonisa.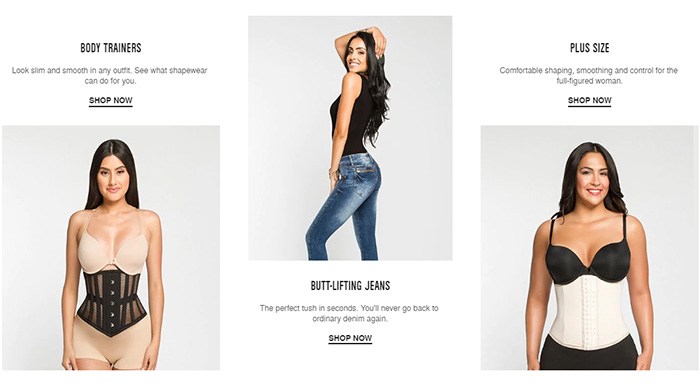 Best Selling Products
Hourglass Angel gives you direct access to some of the best waist trainers available made from durable latex and steel boning to give you an hourglass silhouette, taking up to three inches off your midriff. The design prevents redistributing your wiggly bits to other parts of your body; instead it actually compresses it for a seamless, overall slim look.
Get ready to shape your entire midriff and give yourself an instant butt-lifter experience with one of their fabulous bodysuits. Within seconds you can vamp up your style from humdrum to va-va-voom and show off your curves.
Target Audience
Hourglass Angel shapewear is suitable for any woman who just needs a little reassurance that everything is exactly where it should be, out of sight and out of mind. Plus, it will give you that extra confidence that will shine though in each step you take.
If you are looking for clothing or shapewear that will visibly reduce your dress size and shape your body then look no further. If you are looking for a body shaper that will erase your insecurities, plus improve your posture without visible panty lines, then you have found the right online store.
Size Chart
Hourglass Angel wants you to find the perfect fit because they know that a perfect fit equals perfect curves. That is why you can find a product size chart under each item, allowing you to find the best size for you. Some item sizes vary slightly, so don't assume because you ordered a medium last time you will always be a medium.
They have quite an extensive sizing guide on heir website that helps you choose the correct size for butt-shaper panties to the hook-and-eye closure shapewear.