Website: La Perla Store

La Perla was founded in the city of Bologna, Italy in 1954 by Ada Masotti, who was a women's corset maker. La Perla is one of the most coveted lingerie brands in the world with a list of A-list fans such as Naomi Campbell, Dua Lipa, Priyanka Chopra and Kourtney Kardashian.
One of the reasons for their success, decade after decade, is due to the fact that they have changed alongside women throughout the years. Even though the styles have drastically changed throughout the years, however functionality, technicality and craftsmanship are skill considered to be the key aesthetics of all of their products.
La Perla is considered to be one of the most expensive lingerie brands in the world due to that all of their products are handmade and, also, from the highest quality of materials in Italy.
History
In the 1950's, Ada Masotti created "La Perla". She was already a well-known and respected corset maker. Her skills were so impressive that those in the corset business gave her the nickname "golden scissors." Her goal was to start her own business using luxury fabrics that accentuated the women's body but were still comfortable.
Since all of her lingerie products would be carefully packaged in red velvet boxes that looked similar to something that would hold a piece of expensive jewelry, hence the name "La Perla."
In the beginning, "La Perla" stuck to the classic skin tone and designs but in 1960, the flower power revolution started. The brand adapted to the colorful rainbow palette that dominated the sixties by experimenting with bright floral and plaid prints and checkered patterns.
Following the swinging sixties which started a sexual liberation in the seventies, along with a spirit of rebellion; once again La Perla adapted their styles to the changing woman. Designs started to be more lightweight, revealing and provocative. La Perla began to make a name for themselves in the advertising world, with risqué advertisements that broke all the rules for that era.
In the late 1980's La Perla started to expand internationally and is considered to be one of the leaders in creating what today we know as the whole new post-feminist mood. La Perla was never about making a woman look sexy for a man, it was about making her feel sexy for herself. The following years focused on femininity in the purest state, which the brand embraced as that was their goal.
In the 2010's, La Perla released The Second Skin body, which was designed to enhance the figure. As they started experimenting with shapewear, they also created a menswear lingerie intimate wear line that allows men to find their own elegance.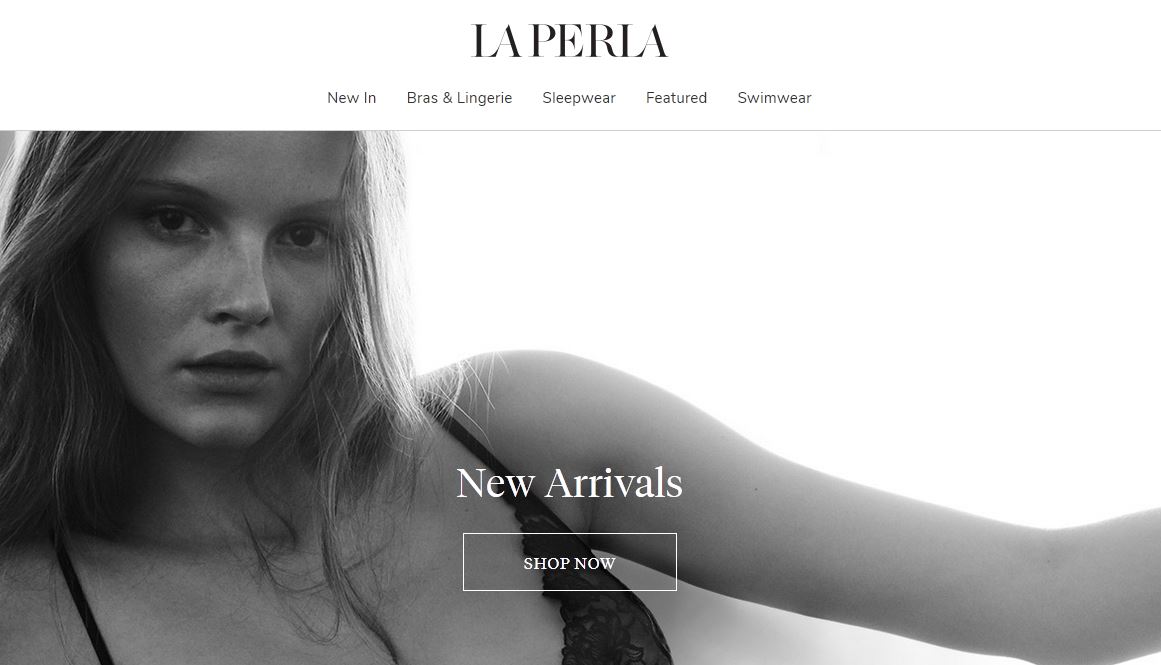 Products
La Perla has all of your intimate wear needs, at the touch of your fingertips, such as several types of bras each one handcrafted from the softest and most luxurious fabrics known to womankind. The delicate lace designs on their Balconette bras are utterly gorgeous but their versatile, practical T-shirt bra is perfection in every sense.
Their panty selection can be purchased to match your bra or separately. La Perla offers you a panty for every circumstance, such as Brazilian, high-rise, hipster and so much more. But, their baby doll slip and garter belt collection redefines what we consider lingerie to be, making the bar almost unreachable for other brands.
Plus they have a sleepwear and swimwear collection that proves to us that perfection does exist in this imperfect world. Even though, La Perla has been making beautiful corsets and body shaping bodysuits for years, just recently have they embraced the term shapewear and released what we consider to be the ultimate line of body sculpting wear in the world.
Top-selling shapewear products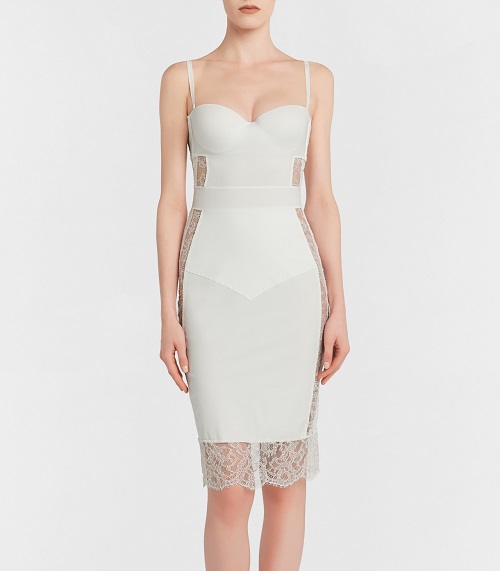 La Perla has managed to create shapewear that actually looks like sexy lingerie. They have combined decades of expertise in making women's undergarments to make the perfect compression wear that perfectly sculpts to your figure, but with a splash of elegance and romance.
Shape-Allure Dress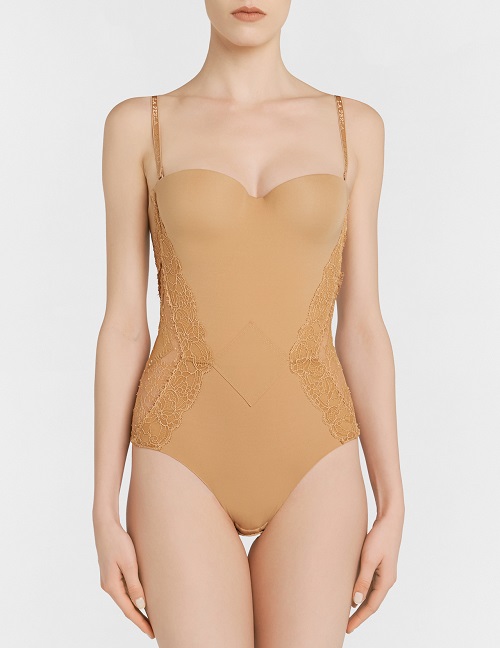 The ultimate petticoat slip dress made from ultra soft, lightweight Lycra fabric that packs some powerful compression. With fine detailing and a wide Chantilly lace hemline and along the chest hemline, there is a silicone band that will hold everything in place, even if worn strapless.
Shape-Allure High-Waist Briefs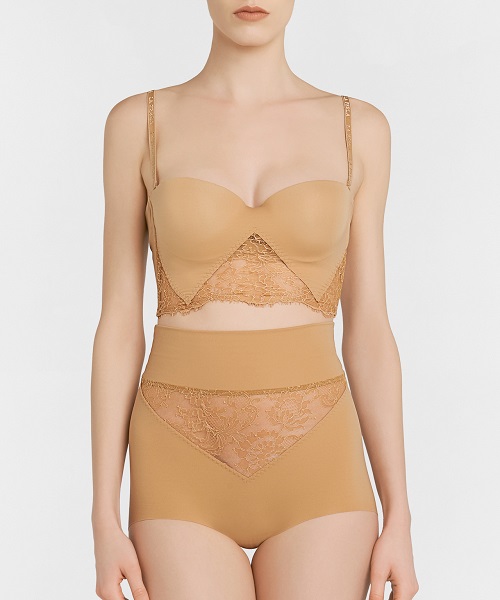 Possibly the perfect shaping brief ever made in the history of shapewear. Made from high-quality Lycra with fine detailing of Chantilly lace. The wide high-waist band will stay in place no matter what you are doing, holding everything in place.
Useful Information
If you cannot find a certain product in your size, then the brand offers a unique exclusive service that we have yet to see offered by another lingerie company. They provide made-to-measures services, so you can have the exact size of the product you desire.
Plus they provide easy to follow instruction on how to care for your investment, as their lingerie and shapewear is so stunning that you will want it to last a lifetime. Also, the size charts are easy to follow and change according to the country of your residency, taking the mystery out of ordering the correct size.
Overview
If you are looking for a one-of-a-kind lingerie and shapewear style, then look no further. It might be expensive, but it is high-end couture fashion at its best. You might be able to purchase cheaper intimate wear but none of those brands offer the same caliber of craftsmanship, quality and personal attention as La Perla.