Store website: www.barenecessities.com
The Bare Necessities group has made shopping for bras an exciting experience for women. Although created in 1998, bare necessities have gone on to be a substantial online intimate clothing retailer who has a good option for marketing underwear and clothes.

Bare Necessities sells bra brands with an unequalled size range which begins from 28 to 56 and are usually AA to O in bra cup size. Bare Necessities is known for having one of the best selections of products ranging from shapewear (link Shapermint store) to swimwear and lingerie's to sleep wares. They also have a collection for men's wear (like Fashionnova store), a collection of hoses, underwear, and active wares. All these are available on their website for shopping from anywhere in the world. Follow me as we go on a sojourn of the bare necessities marketplace reviews.
Online store

Their website is elegantly designed to give their customers a warm feeling when going over the products. With their website designed with bright colors, each of their product is placed in a category bar on the upside of the site, making your shopping an easy task.
They have a department for all products on offer for sale. Each of these products is grouped according to their size, rated style, new arrivals, today's deals, and clearance sales. They also have a column for brands they're affiliated with and offer marketing support, like Spanx and Co Coon.
Mission
Their mission as a brand is to be the biggest online unique clothing retailer selling to any country in the world, that's why they've branded their services and packaged it to offer various bits of help in underwear expert analysis, they give a unique shopping ID which keeps records of whatever you put in your shopping bag. Their products are packaged carefully with elegant wrapping and kept inside a commercial envelope or unstarred box. They do not yet offer gift wrapping services or invoices for overseas customers.
Values
Their values remain steadfast and resolute as they are committed to offering expert support with picking the right order, finding the right size of your order through over-the-phone-conversations and direct you towards what fits your body.
Based on the value placed on customer satisfaction and happiness, bare necessities make it a goal to deliver your goods based on the specified delivery time based on your destination and shipping methods. They also offer customer privacy protection service whenever you pay a visit to their site.
Varieties of products available for purchase
Bare necessities offer quality varieties of products for sale on their website just with a click of a button. Their departments are made up of Bras, Panties; swimwear, shapewear, sleep wear, varieties of hoses, lingerie, activewear, clothing accessories for women, camisoles, leggings, slips, shoes, socks, and t-shirts. They offer products for both male and female gender in a different style, size, brand and color. These products go for between $20 – $200 depending on the collection and designer make of the product.
Audience
Their audience and online shoppers who drop quality reviews about their products and services speak of the excellent quality of service offered by bare necessities, they commend them about how knowledgeable their sales personnel are and the quality of their products. Their audience is primarily young and old adults between the ages of 30-50.
Available sizes of products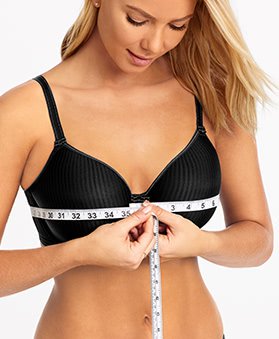 Bare necessities offer their customers varieties of products with a wide range of sizes, so nobody is left out of the shopping spree. For each product posted on the site, it comes with various size for all customers, e.g. bras, they have them in sizes from 28A till 58C and each of these number (dimensions) have their particular shapes in which come in e.g. As, Bs, Cs, Ds, DDs, DDDs, DDDDs, Es, F, FFs, Gs, GG, Hs, HHs, Is, Js, Ks, Ls, Ms, Ns, and Os. Their panties are in various sizes namely One Size, XS, S, M, L, XL, 1X, 2X, 3X, 4X, and 5X. All other stuff available for sale for women on the website is available in these sizes mentioned above.
On the department for products available for men, there are few items for sale as compared to the women column namely shapewear, sleepwear, activewear, men's Undershirts, men's Underwear, shoes, socks, t-Shirts. They are available in these sizes S, M, L, XL, 2X except for shoes, and socks.
What do people say about Bare Necessities?
Its users love their brands of pants and bras because of its comfortability and fitness; they are also credited for their spontaneity.
The brand was also applauded for their ease of doing business, the knowledgeability of their sales personnel and the ease of carrying out an exchange activity.
Their products were commended for its soft feeling, giving its wearer an experience unique to bare necessities.
Their customers talk about the comfort you feel from wearing their products, how it's cool and cozy.
Frequently Asked Questions about Bare Necessities
What's Bare Necessities?
Bare Necessities is a women's clothing store that sells women's underwear, swimwear and lingerie.
Where Does Bare Necessities Ship From?
Bare Necessities ships its products from the United States. It takes around 2 business days if you are from U.S and it can talk longer if you are from outsite U.S.
What is Bare Necessities Return Policy?
If you had a problem with your order at Bare Necessities and you need to return it, remember this: don't wash it and don't use it, otherwise, they won't accept the return. Read the following link to read more about the return policies that Bare Necessities has.