Do you have gorgeous dresses hanging in the back of your closet, never to be worn? We understand the struggle. Especially when clothes don't slide on as smoothly as you wish they would. Thankfully, for those moments when you need something tucked in here or there, having the right shapewear can change everything.
Here's how you can find the right shapewear to pair with any dress.
7 Best Shapewear for Dresses
1. Mini dresses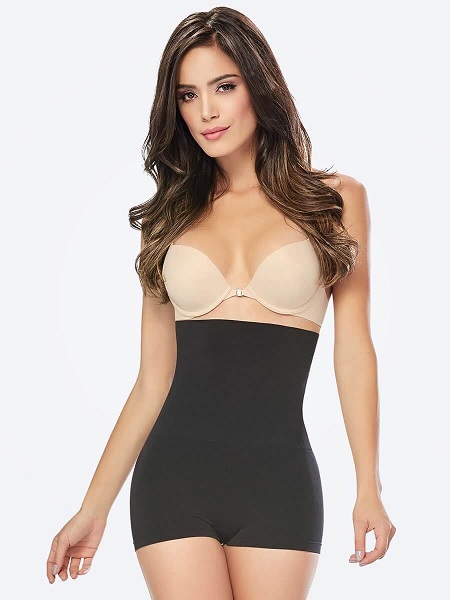 If you're looking to show off some legs, your shapewear should be snug enough that it doesn't ride down to peek through your dress. Mini dresses are great for cocktail parties, date nights, and other evening events. For these type of dresses, look for something like the Co'coon BIOCrystals High Waisted Shaping boy shorts from Shapermint store.
It is designed to give you a figure-hugging silhouette that makes you look great in every dress. With full torso to mid-thigh coverage, it provides maximum control, which is pretty much the go-ahead you need to let go and have fun on your night out. It is also made using a double microfiber layer for full comfort and control.
2. Long Dresses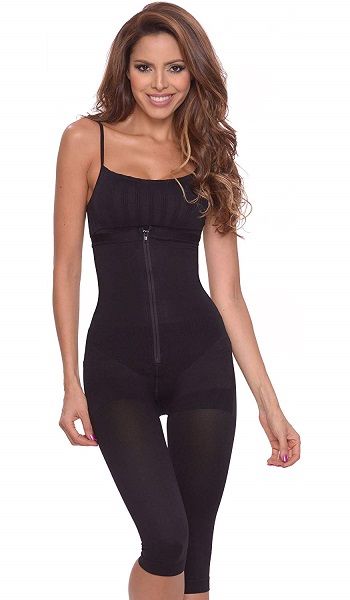 As harmless as they seem, long dresses can be hard to pull off! Because they fall from the shoulders, you need an undergarment that won't cause the dress to flow awkwardly over your body. Undergarments like the Laty Rose Strapless Shapewear are designed to do just that. It enhances the figure by providing a soft tuck for the tummy pooch and defining the waistline and thighs. If you need a confidence boost in your long, elegant or even casual dresses, compression garments like this are a great option.
They should also have a very subtle design that will not be noticed under your dress. This Lady Rose number comes with a zipper so you don't have to fold yourself into the shapewear hook-by-hook.
3. Strapless Dresses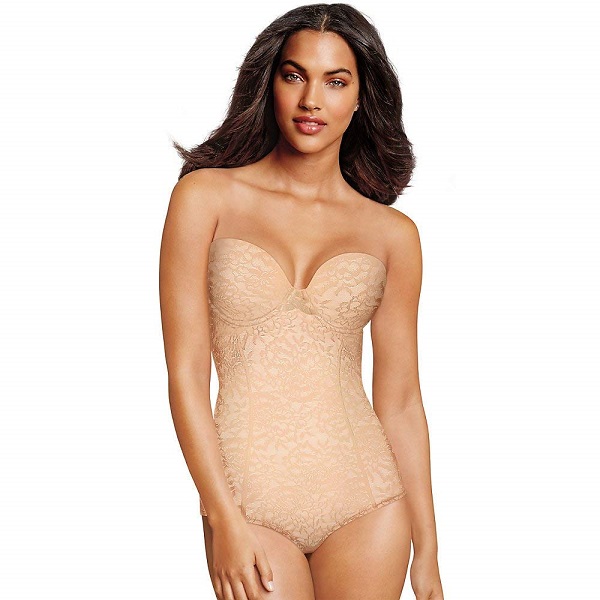 The key to pulling off a strapless dress is wearing the right bra. From every story I've heard, I think experience has taught us that finding the right bra is not as easy as it sounds. Even our fav strapless bras somehow manage to disappoint once paired with a strapless dress. This is why we recommend that you use a strapless bodysuit that will stay held up through the day.
Bodysuits like the Maidenform Strapless Bodybriefer are designed to provide the support you need when you choose to go strapless. This option is made using a combination of nylon, spandex, and lace, but its crotch lining is 100% cotton.
It should help you achieve a great cleavage while giving you the appearance of a toned waist under any strapless dress.
4. Open Front Dresses
Women often avoid open front dresses because they can't find the right underwear for them. Well, that shouldn't be the case. With shapewear like the Va Bien Firm Control Bodysuit, you can free your cleavage without worrying that they might pop out of your dress. It works great with deep plunging necklines, and its built-in bone provides a flattering tummy control effect. The straps can also be converted to a crisscross or halter, depending on the style of your dress.
5. Backless Dresses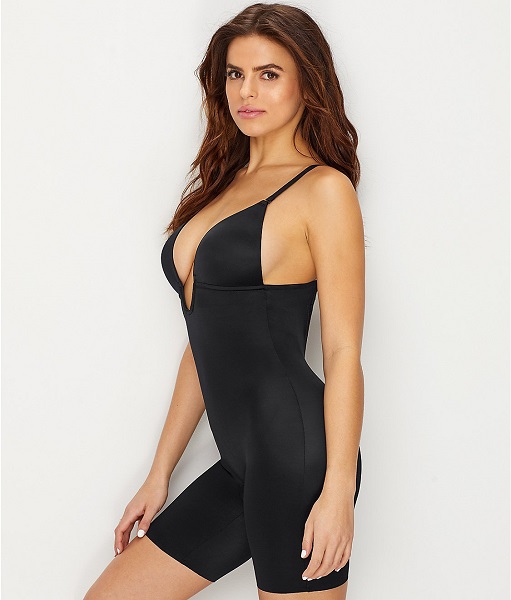 Whether for an event, brunch with your friends, or outdoor parties, backless dresses can be worn comfortably with the right shapewear. It should free up the back, but still, provide the needed support for cleavage and mid-region. A good option with impressive reviews is the Spanx Suit Your Body Convertible Bodysuit.
Its extremely low-back design is easy to slip into with a removable hook-and-eye closure. It provides medium control smoothing and shaping, and the straps can be adjusted in 5 different ways to suit your needs. A versatile bodysuit like this is something every woman needs in her closet.
6. Maxi Dresses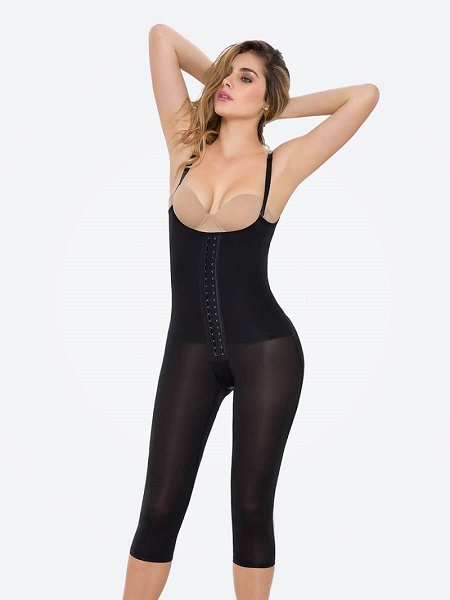 For any outdoor event that involves good family and friends time, maxi dresses are the way to go. I know you're thinking, "Do I need shapewear with maxi dresses?" Well, you do. Considering the number of times the wind is bound to plaster your dress against your body, you need the right shapewear to give an even more flattering body silhouette. You don't need heavy compression, but a full bodysuit like the Co'coon Comfort Fit Full Body Shaping Bodysuit will help to erase any worries you might have. Once worn, it feels like a second skin, and you can move, and play around as freely as you want.
Beyond the body shaping effects, a good shapewear will also prevent your dress from sticking to your body in uncomfortable places.
7. Tight Dresses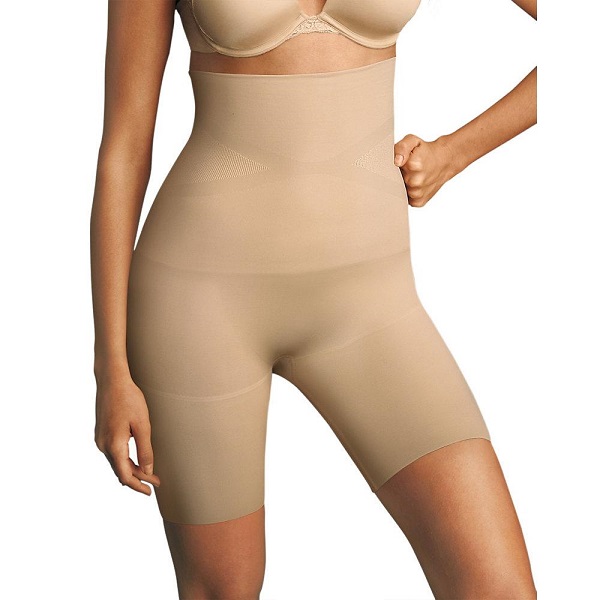 It's always important that you look polished in a tight dress. Your body shape should also be balanced with no awkward cut-offs above the torso or mid-thigh. This is why thigh slimmers like the Maidenform Control It! High Waist Thigh Slimmers are a go-to for tight dresses. Its design is light and smooth but offers the right amount of compression you need to rock a tight dress comfortably. The bands around the torso and thighs are also slightly loosened to prevent harsh cut-offs.
With a shapewear like this, you can rock your tight dress, look great in it, but most important, feel comfortable and breathe easy all day.
Ladies, there are no more excuses to not wear the dresses you want! For every outfit you always wondered if you could pull off, there's a shapewear to help you do just that!
Shapewear for dresses is rated on average 4.5 positive, based on 6 votes.