Store website: www.spanx.com
SPANX has transformed itself into an eponym for shapewear, since most us think of SPANX when someone mentions shapewear. Their body shaping wear has secured itself securely into the hearts of women around the globe and daily mentioned just about everywhere from CNN to Saturday Night Live.
One of the most innovative shapewear brands and SPANX products can be found in more than 50 different countries. In addition to their fabulous shapewear, they keep the rest of your body covered with leggings, active wear, bras, hosiery and everyday apparel.
In 2010, they started making SPANX for men with items such as slimming briefs and boxers and compression tanks.
History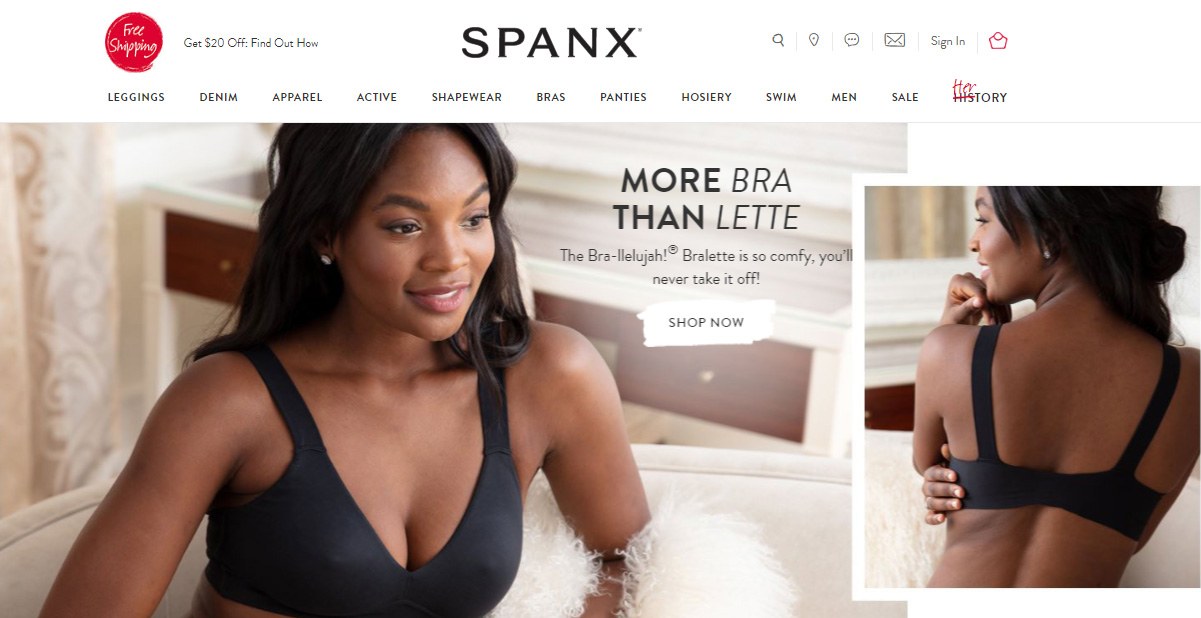 SPANX, Inc. was founded in February 15, 2000 in Atlanta, Georgia, U.S by Sara Blakely. The innovative idea for SPANX came one evening when Sara couldn't find the ideal undergarment to give her a smooth look without visible panty lines. SO, she grabbed a pair of control-top pantyhose and cut the feet off and that's when the shapewear revolution began.
For the next two years, she invested her entire life savings and a hundred percent dedication into creating hosiery designed for differently shaped women. She tested out her shapewear ideas on real women, especially her mother and friends. Soon after perfecting her product, she was ready to market SPANX, she choose an innovative approach by marketing her panties using three different sized animated women.
Within fourteen years, her apartment-based brand had grown into a billion dollar company. In 2014, Forbes Magazine named Blakely the world's youngest self-made billionaire. Blakely is committed in helping women everywhere feel great about their bodies and potential.
Blakely believes SPANX for women will transform your weaknesses into your biggest strengths, empowering you to feel and look your best. Women love shapewear because of the thought of putting on a simple undergarment and looking instantly slimmer is truly intriguing.
The last two decades, SPANX has reshaped women's self-confidence worldwide and empowered them, by allowing them to feel good about their bodies. There is no reason to feel ashamed for wanting to look extra special and if shapewear helps you to feel your best, what's wrong with that?
Best Products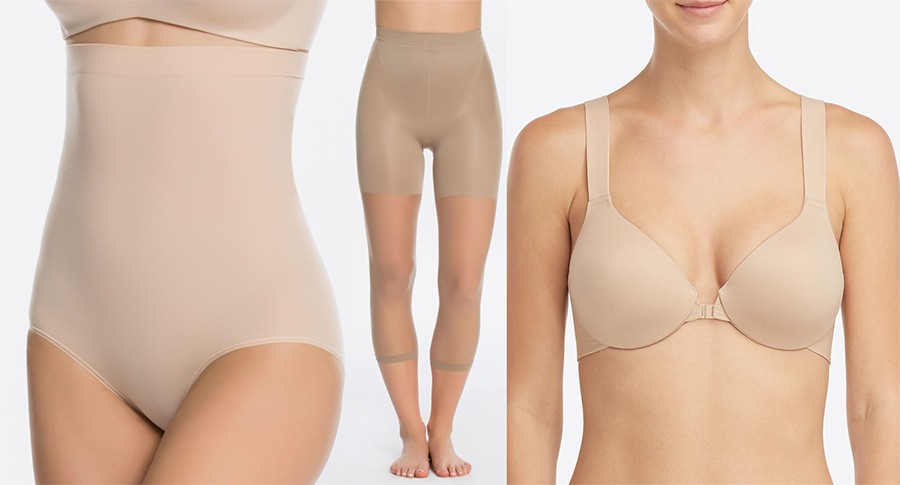 There are all types of SPANX; there are bras, biker shorts, briefs, tank tops and comfy panties. Plus, they make SPANX maternity wear plus jeans, slips, even SPANX for men that's called MANX.
SPANX is one of most popular brands of shapewear used by celebrities, probably due to the fact that it gives you a smooth, seamless and fabulous body within seconds and without feeling restricted.
Spanx sell literally hundreds of different products, so it is difficult narrowing down their top three best sellers. So we narrowed down the list by the best sellers for the last 15 years and those that can be considered to be shapewear essentials for every girl.
Power Capri
The original innovative pantyhose that reinvented the way we view shapewear. This is the replica of the pantyhose style that Blakely created when she cut-off the feet in her pantyhose for a flawless look under her white pants. You will love the firm tummy control around your waist and thighs.
Power Panty
When Oprah tried these panties on, she declared that this is the only pantie she will wear! All the power you need to feel empowered. Made from lightweight fabric that is comfortable enough to be worn all day long, the innovative design give you more compression without being restricted. A must-have, everyday essential!
Bra-llelujah! Fill Coverage Bra
One of the best selling bras in North America and features the revolutionary Spanx Smart Stretch Straps that provides comfort but without compromising support. Believe us, when you put it on you will be singing out "bra-llelujah."
Sizing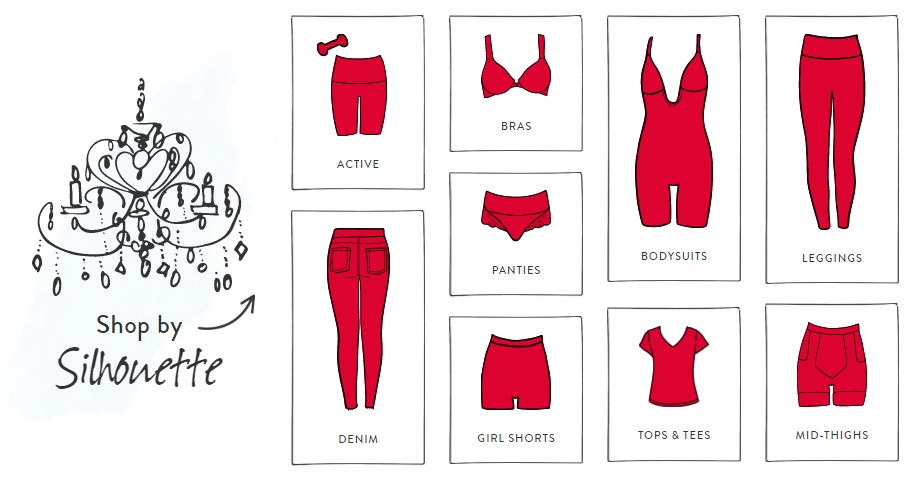 Whether you are looking for Spanx leggings, tops, slips or any of their other products you can find an easy-to-follow Spanx sizing chart. Spanx wants to guarantee that you get the correct sized shapewear or bras the first time you order without the need to send it back.
All of their products have a sizing chart so you can see the specific measurements for each style, just because you were a size medium in a shaping brief doesn't necessarily mean you need medium sized Spanx leggings.
If you are in-between sizes, make sure you don't size down but size up. A smaller size might seem like you are getting more slimming power, but the reality is that it will be very uncomfortable and make you look fatter.
Final Word
Spanx have something for everyone's shaping needs and are made from different types of compression, so you have the perfect control and fit. They are dedicated to ensuring that their customers feel not only comfortable in their shapewear but also look and feel better.