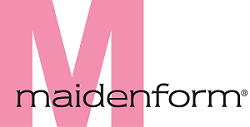 The huge shapewear brand MaidenForm has become a popular choice for ladies of the 21st century.
What a lot of people don't know is that MaidenForm is dated as far back as 1922 when founders, Enid Bissett and Ida Rosenthal started the brand in a small dress shop in New York City known as Enid Frocks.
Enid Frocks was owned by Enid Bissett and Ida Rosenthal worked at the shop as a seamstress.
In 1922, Enid and Ida both agreed that the fit and appearance of their custom-made dresses would be greatly improved if they made improvement to the bra style of what was in vogue at the time. They both gathered the bandeaux in the middle in such a way that it enhanced, supported and exalted the everyday woman's natural figure. William, Ida's husband added some more straps to give it a more refined style. It was then agreed to call the bra 'MaidenForm' as a form of opposition to 'Boyish Form' that was in vogue as of that time.
Their first approach was to give away the bras with their dresses but as the bras became popular and more in demand they decided to begin to sell them. Eventually, as the bra became so huge in the market they decided to stop the sale and creation of dresses altogether and move full scale to brassiere production. In 1925, the first MaidenForm plant started operation in Bayonne, New Jersey. Post World War II, the company took a move to advertise heavily in Latin America and Europe. This step led to the opening of new MaidenForm plants in Florida, West Virginia, Puerto Rico and the Dominican Republic.
For many years, MaidenForm was a family business and was so till 1997.
Upon William Rosenthal's death in 1958, his wife, Ida became President of the company.
Then as time went by, following her suffering from an incapacitating stroke in 1963, her son-in-law Dr Joseph Coleman took over as the head of the company. When he died in 1968, his wife (the only child of Ida and Williams) took over running the affairs of the company until her own death in 1990.
In 2005, MaidenForm became a public traded company and later on in 2013 was sold to Hanesbrand at a whopping $583 million.
MaidenForm offers various kinds of items such as panties, underwire bra, wire free bra, shaping panties, camisoles, slips, shaper shorts, tank tops, bikinis and sleep or lounge wears.
What has made it simply stand out and also rise to become the top brand in the US is the affordable price range and various varieties of each product to choose from. The company also offers a diverse colour scheme, a wide choice in sizes and diverse levels of compression.
The goal of MaidenForm is to cater to the needs of all women. Ladies who love comfort, style and are also into trends are the best customers of MaidenForm.
For the sports woman, MaidenForm Sport Custom Lift Underwire is the best fit. For the pregnant woman, MaidenForm Comfort Devotion Tailored Extra Coverage T-shirt bra is a right choice.
No matter what field you wish to play, there's a MaidenForm product tailored for you.
In terms of pricing, for as low as $16 you can one of the MaidenForm bra collections. No fluctuation in price and yet super attractive in looks and quality.
The three best products commonly purchased from the brand include:
Flexees Maidenform Women's Shapewear Hi-Waist Thigh Slimmer
This comes with a power mesh lining that is designed to provide a 360 degree shaping. The cool comfort technology helps you stay cool and comfortable and clothes glide on with its anti static, cling free fabric. It has a comfortable plush ribbed waistband and elastic free openings for a smooth look under clothes.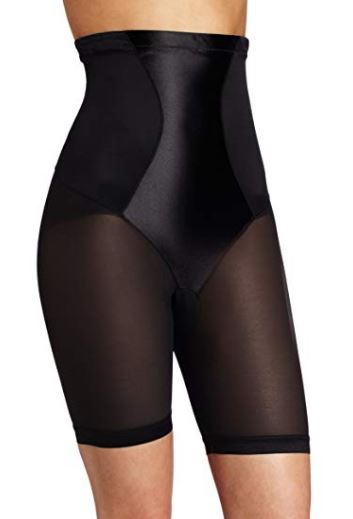 Maidenform Flexees Women's Shapewear Strapless Full Slip
This has a firm control on the body and has a remove or multi-way convert strap. This MaidenForm shapewear gives your curves the attention they truly deserve with a unique slip with foam cups. It also has an anti-static finish so cloths glide over and the slip gives firm control to your tummy and back, giving a gorgeous look under your gowns.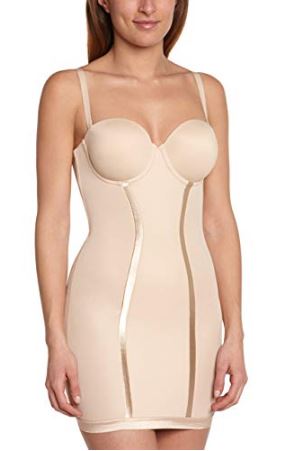 Maidenform Sleek Smoothers Shorty Shapewear
Uniquely constructed with the thinnest of yarns to help shape without a bulk, this MaidenForm shapewear has an elastic free leg construction that offers a smooth look under clothes. Shorter than most thigh slimmers it can be worn with short fashion pieces. It provides the perfect compliment to an everyday woman's wardrobe.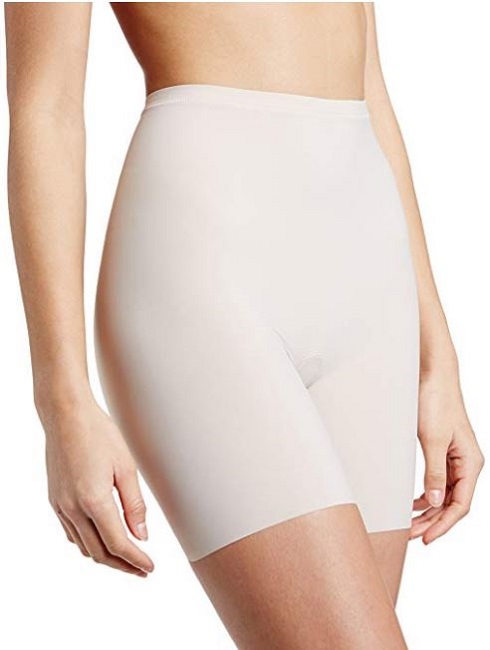 This brand has got history of culture and quality. Looking through it humble beginnings, you can tell MaidenForm does not joke with the requests of customers constantly reshaping and adding new items to its line making it a best buy.
Website: maidenform.com