Leonisa is a private company that specializes in the manufacturing and sales of innerwear as well as activewear for both women and men. This company with retail stores present in many countries was founded on November 20th, 1956 by the Urreabrothers, Joaquin Eduardo and Julio Ernesto, who initially focused on specializing in the creation of women's innerwear but have since diversified into the creation of other wears.
Leonisa has product lines for women's shapewears, bras and panties as well as for men's underwear.
Women's shapewear
Leonisa is more popularly known for its' women's shapewear which features 4 different compression levels, all of which make use of her trademark compression technology. These compression levels are:
Super Comfy Compression, previously known as Super Comfy Control. This compression type which is Leonisa's lightest compression level is made using Leonisa's trademark SkinFuse fabric technology. Most wears with this Super Comfy Compression feature Leonisa's 'targeted compression' design which slims target body areas while leaving others free of this slimming effect.
Moderate Compression, previously known as Moderate Control. This compression type is made with Leonisa'strademark DuraFit fabric which is a light, soft but effective shaping material. It is however not as light as the Super Comfy Compression variant.
Firm Compression, previously known as Firm Control. Wears featuring this compression variant are made with Leonisa's trademark Powerslim fabric which is porous, has multidirectional reducing strength and is woven in a hexagonal pattern to ensure effectiveness and breathability.
Extra Firm Compression, previously known as Extra Firm Control. This compression type is made from a combination of Powerslim and latex. This latex helps ensure that wearers sweat more while working out.
Women's swimwear
Launched in the 1990's, this swimwear line offers different options for consumers based on their preference. All of these options have their individual benefits and include one-piece swimsuits, push-up swimsuits, and slimming swimwear among others. These ensure that wearers derive more benefits than just having and adorning a random swimwear that only covers certain body parts.
LEO is the rebranded name for Leonisa's men innerwear collection, initially named Airell brand when it was launched in 1975. LEO features men's underwear as well as men's shapewear which has 3 compression levels options: Light, Moderate and Firm.
Active wear lines: This line caters for the needs of men and women involved in working out through the Leo ActiveLife and the LeonisaActiveLifebrands respectively. Wears in this brand include breathable innerwear and leggings that often times feature shaping fabrics such as DuraFit and Powerslim to the end that the shaping effect is attained even when working out.
Target Audience
Stemming from a knowledge of the aforementioned as well as an understanding that in 2009, Leonisa introduced a brand that caters to the needs of women between 14 and 25 years of age while offering them versatile designs and colors that differ from those present in the adult collection, that in 2012, Leonisa launched a new line of smart fabric shapewear and post-surgical compression garments (like pushup bras and sports underwear) and that each category of her women's innerwear has different collections that offer benefits to meet postpartum needs, it can be inferred that the target audience for Leonisa's wears are: men, women of all ages, swimmers, those actively involved in fitness regimes and those in postpartum and/or postsurgical phases.
Affordability
While at first glance it might seem likeLeonisa's products are pricey, an understanding that: these products stem from years of experience in the fashion industry, topnotch technology that allows Leonisa to produce 90% of her raw materials and 100% of all her garments is in use, all wears are long-lasting, fast-drying, toxin-free and will treat wearers' skin right as keeping wearers' well-being is a core focus at Leonisa, will make one realize that the price of wears at Leonisa is affordable.
Among the many products Leonisa offers its' customers, three products stand out as the most commonly bought.
This bra which can be worn for everyday activities, during sports and exercise, as a post-surgical garment as well as for nursing purposes is one that provides wearer's bust with coverage and support and also helps support the back while also keeping it straight.
Truly Undetectable Confy Panty Shaper
This shaper which can be worn on an everyday basis as well as to special occasions is one that lightly smooths out curves as well as reduce the appearance of cellulite on a wearer's bum and hips.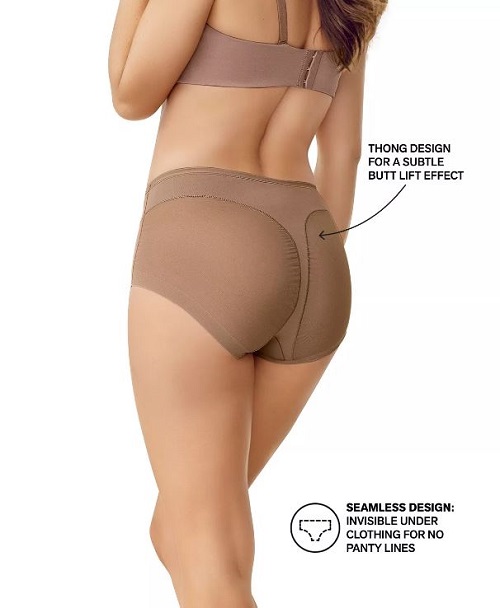 Open Bust Body Shaper Boyshort with Firm Tummy Compression
This easy-to-wear shaper which is ideal for everyday use, as a post-surgical garment and for special occasions is one that firmly compresses a wearer's whole torso while also giving their bum a boost.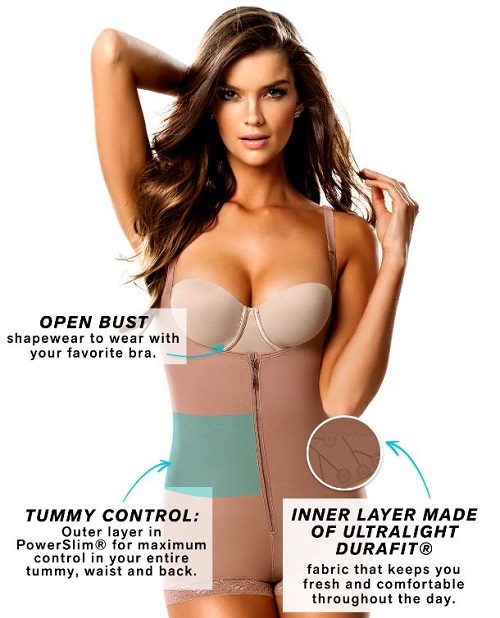 Website: leonisa.com