In a world that celebrates diversity and inclusivity, it is important to acknowledge and cater to the fashion needs of all individuals. Plus-size clothing has come a long way in recent years, with designers and retailers embracing body positivity and offering a wide range of stylish options. This article aims to provide guidance and recommendations for plus-size individuals to confidently navigate the world of fashion, helping them feel comfortable, confident, and fabulous.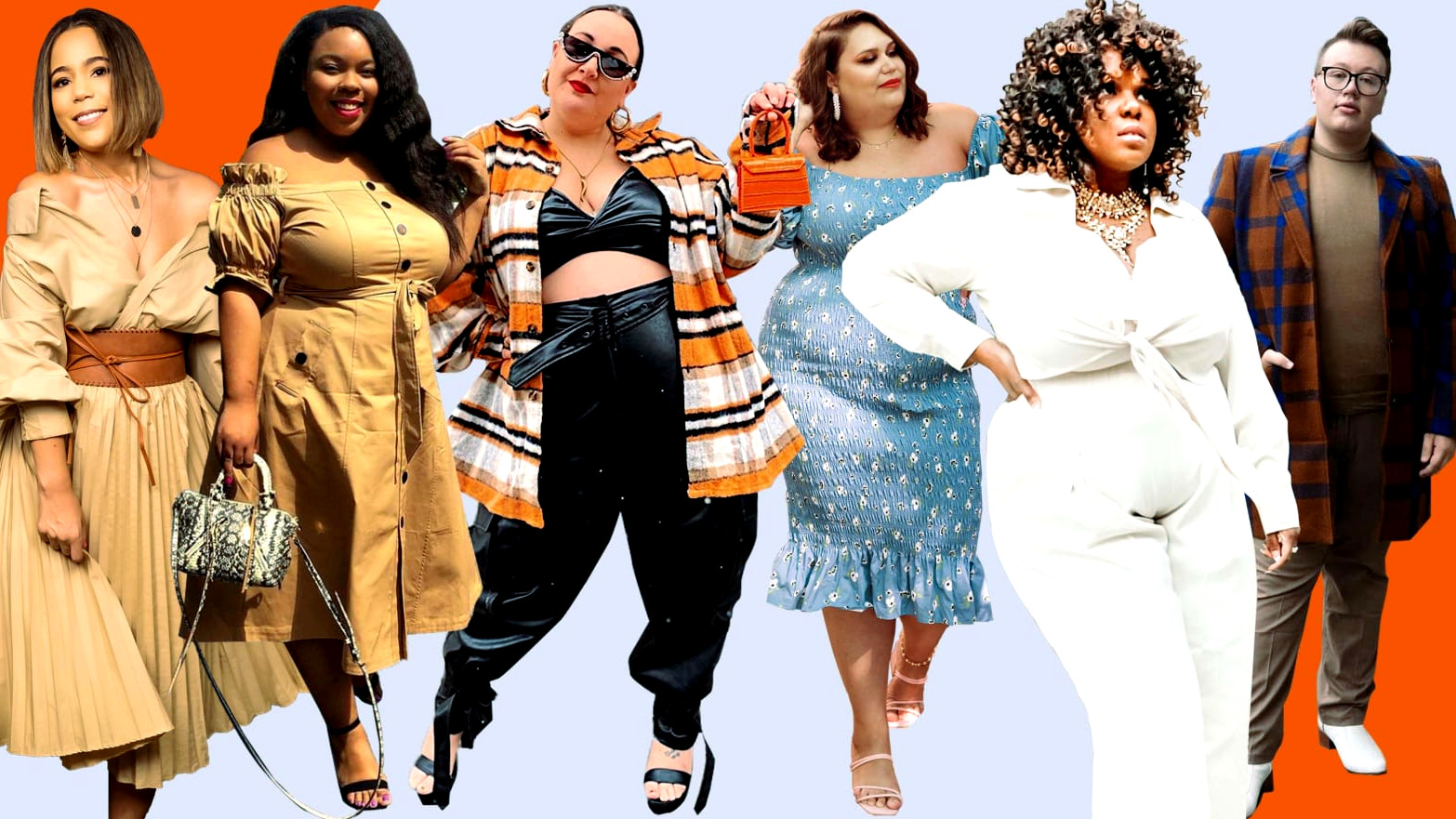 15 tips for plus-size clothing
Understand Your Body Type:
The first step in finding the perfect plus-size clothing is understanding your body type. Each person is unique, and embracing your curves will help you choose styles that flatter your figure.
Seek Proper Fit:
Fit is crucial when it comes to plus-size clothing. Avoid wearing ill-fitting garments that can accentuate the wrong areas. Look for brands that offer extended sizes and have dedicated plus-size lines, as they are more likely to offer well-fitting options.
Embrace the Power of Shapewear:
Shapewear can be a game-changer for plus-size individuals. It helps create a smoother silhouette and boosts confidence. Look for high-quality shapewear that provides support without compromising comfort. Check out brands like Spanx or Shapermint, they offer excellent products.
Opt for Fabrics that Flow:
Lightweight and breathable fabrics such as cotton, rayon, and jersey are great choices for plus-size clothing. They drape beautifully over curves, provide comfort, and allow for easy movement.
Emphasize Your Assets:
When choosing clothing, consider highlighting your favorite features. If you love your hourglass figure, opt for belted dresses or wrap tops that cinch at the waist. Play with necklines to accentuate your shoulders or collarbones.
A-Line Dresses and Skirts:
A-line dresses and skirts are universally flattering for plus-size individuals. They gently flare out from the waist, creating an hourglass illusion and skimming over the hips and thighs.
Dark Colors and Vertical Lines:
Dark colors, such as black, navy, and deep jewel tones, are slimming and create a visually elongating effect. Additionally, vertical lines in patterns or pinstripes can make you appear taller and more streamlined.
Wide-Leg Pants:
Wide-leg pants are a fantastic choice for plus-size individuals as they balance proportions and provide a relaxed, comfortable fit. Look for styles with a high-rise waistband for added support and a smooth look.
Wrap Dresses:
Wrap dresses are a versatile and flattering option for plus-size individuals. They cinch at the waist, accentuating curves, and create a beautiful silhouette. Look for wrap dresses with adjustable ties for a customizable fit.
Statement Accessories:
Accessories are a wonderful way to express your personal style and add flair to any outfit. Bold statement necklaces, oversized sunglasses, and vibrant scarves can draw attention to your face and take focus away from specific body areas.
Layering:
Layering can be both stylish and practical. Opt for lightweight cardigans, dusters, or kimono jackets to add depth and interest to your outfits while providing some coverage and versatility.
Invest in a Well-Fitted Bra:
A well-fitted bra is essential for comfort and proper support. Get professionally measured to find the right size and style that suits your body shape. A good bra will enhance your figure and boost your confidence.
Avoid Baggy Clothing:
While it might seem counterintuitive, wearing overly baggy clothing can actually make you appear larger. Instead, opt for clothing that skims your body without being too tight or restrictive.
Experiment with Prints and Textures:
Don't shy away from prints and textures. Bold prints, like florals, geometric patterns, or animal prints, can be striking and draw attention to your unique style. Textured fabrics, such as lace or velvet, can add dimension and interest to your outfits.
Confidence is Key:
Above all, remember that confidence is the best accessory you can wear. Embrace your body, celebrate your curves, and wear whatever makes you feel amazing. Your style choices should reflect your personality and make you feel empowered.
Gone are the days when plus-size individuals had limited options in the fashion world. Today, there are countless stylish and trendy clothing choices available for every body shape and size. By following the recommendations mentioned above, plus-size individuals can confidently navigate the world of fashion, finding garments that not only fit well but also make them look and feel their best. Embrace your unique style, experiment with different looks, and let your fashion choices reflect your personality. Remember, fashion is about expressing yourself and feeling comfortable in your own skin, regardless of size.