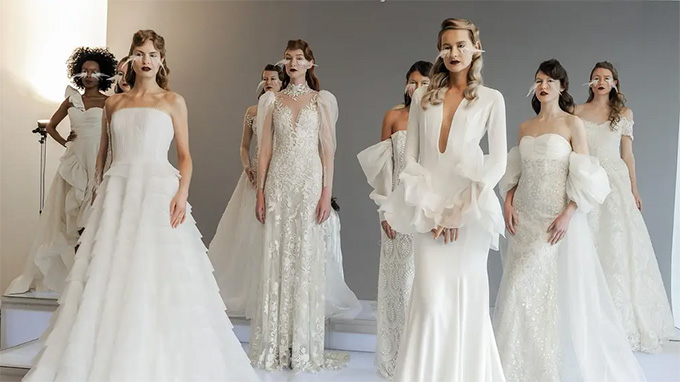 Planning a wedding is one of the most significant and important events in any couple's life. But, the key element to any girl's wedding is the wedding dress. Often, the entire wedding theme and design revolves around the dress.
Finding the ideal dress can be one of the hardest aspects of planning your special day. But, biannually, Bridal Fashion Week brings us more than 30 top fashion designers to show us their top styles. We know this might not make choosing the perfect dress easier but you will know which trends that are actually worthwhile considering this year.
Some of the hottest trends from this fall's Bridal Fashion Week included tiered ruffles, pastel pink gowns and watercolor floral wedding gowns. Get ready to say goodbye to puffy sleeves and welcome a more refined, stylish look. So, get ready to kick off your wedding gown shopping hunt with this year's dreamiest styles.
Tiered skirts
Tiered skirts envision scenes of fairy tales where the bride and groom live happily ever after. This close cousin to the princess ball gown is often called a lampshade gown because of the textured tiers with a defined waistline. Who said that you need sequins and tulle for a glamorous wedding dress?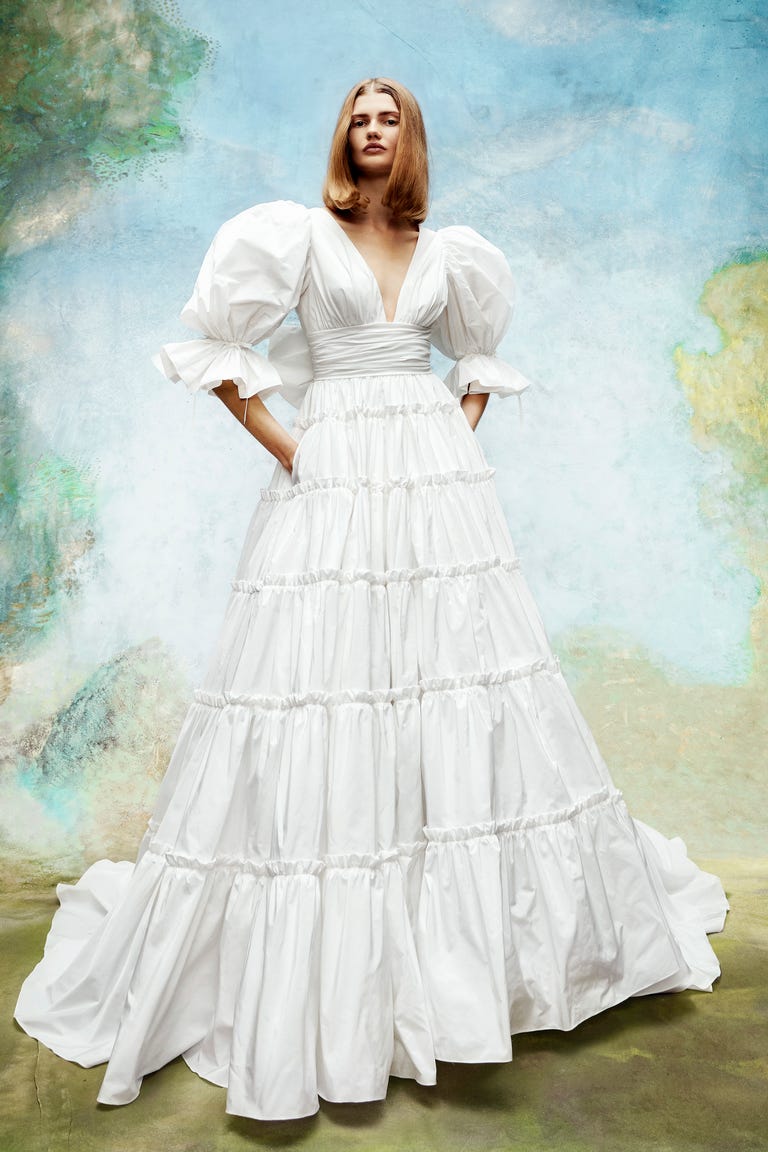 Floating sleeves
Thankfully, the dramatic bubble sleeve is being replaced by a less puffy version. The sleeves are often sectioned off with silky ribbon, by gathering the sleeves causing the illusion that the fabric is floating on the bride's arms for a mystical and romantic style.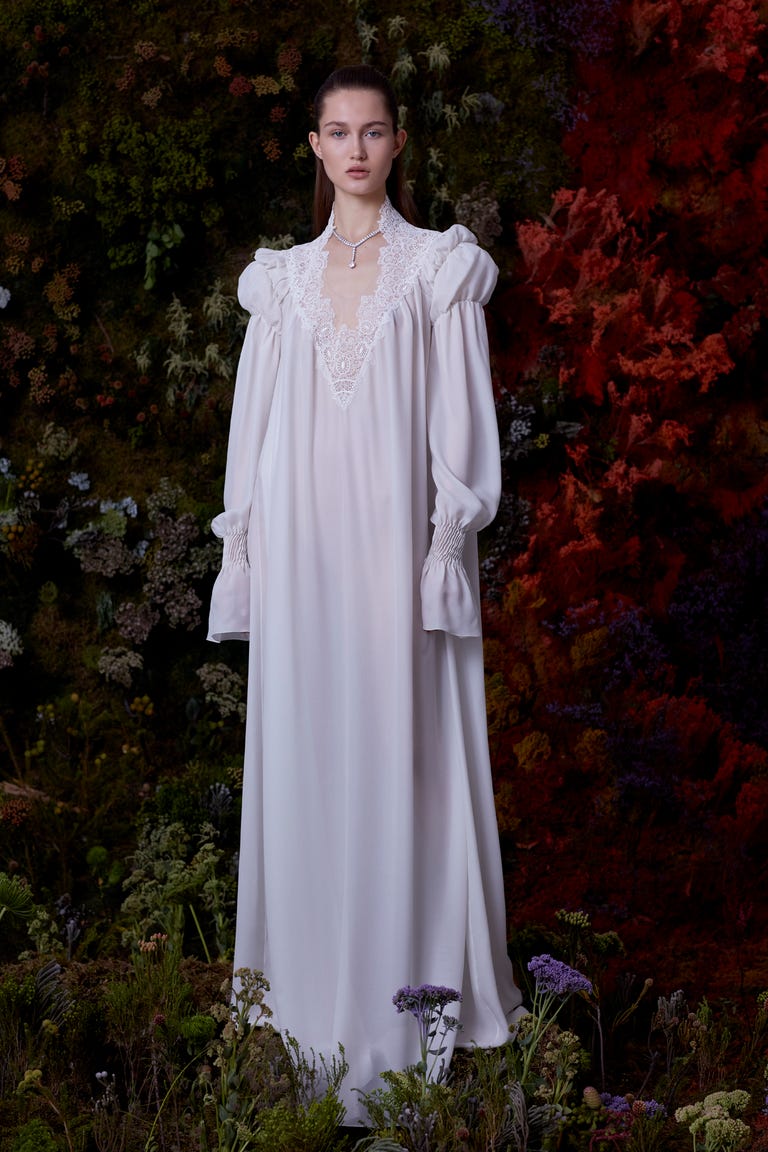 Square necklines
A square neckline will accentuate your collarbone and is a nice change from the old-fashioned sweetheart neckline or strapless gowns that dominate most weddings these days. This modern neckline can be worn with or without sleeves for an elegant look.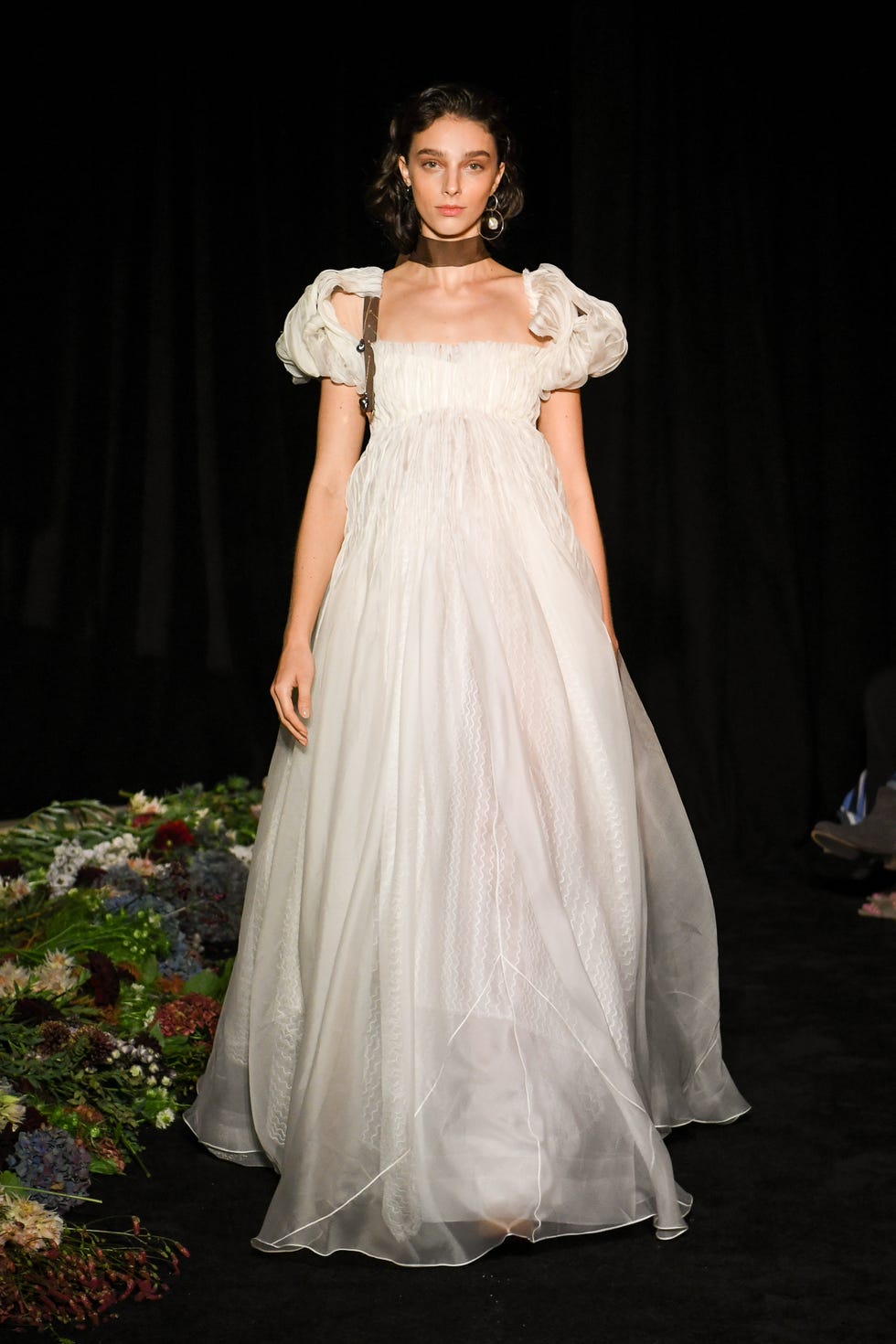 Watercolor floral prints
Looking for something different? Look no further, as floral prints are finally breaking through into bridal fashion this year. Wedding dress designers are putting away lacey floral designs and replacing them with ever-so-subtle flower prints for a touch of color on your special day.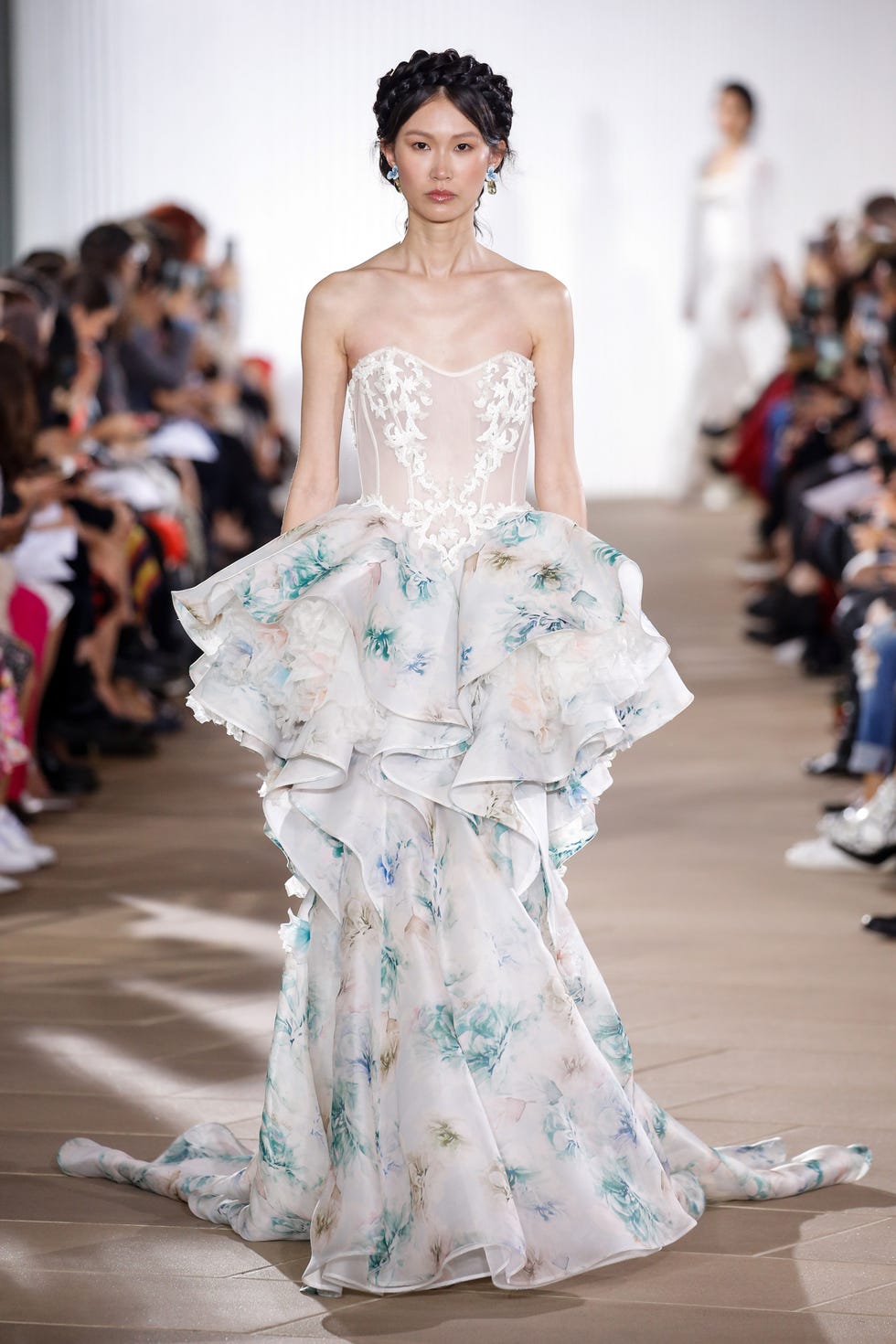 Millennial pink
Last year, we saw quite a few bridal collections embrace the "something blue" rule to their gowns. Thankfully, this year, it has been replaced with something more romantic. Blush pink tones are popping up this year replacing stark white gowns. Get ready to embrace "pretty in pink" at your wedding this year.
A gathered hemline
Call it whatever you want, such as a bubble, wrap, bow or gathered skirt, this style is here to stay. Designers such as Vera Wang and Edem have updated this sleek look with exaggerated hemlines or bows for a one-of-a-kind look.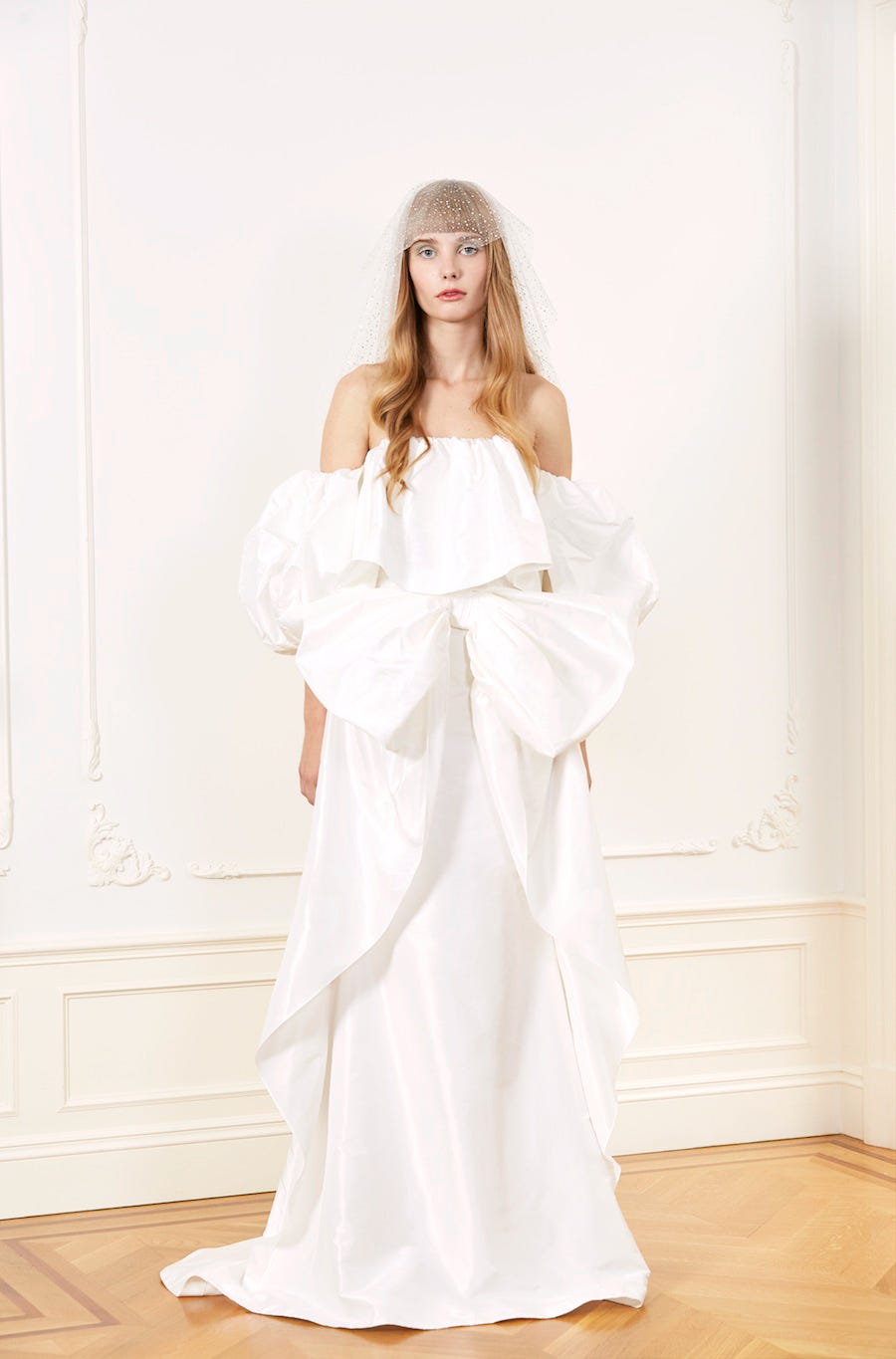 Cowl Necks
A cowl is a softer version of this year's popular square neckline, which is created by folding tulle or silk. It is a more refined look of your favorite sweater but in an elegant dress.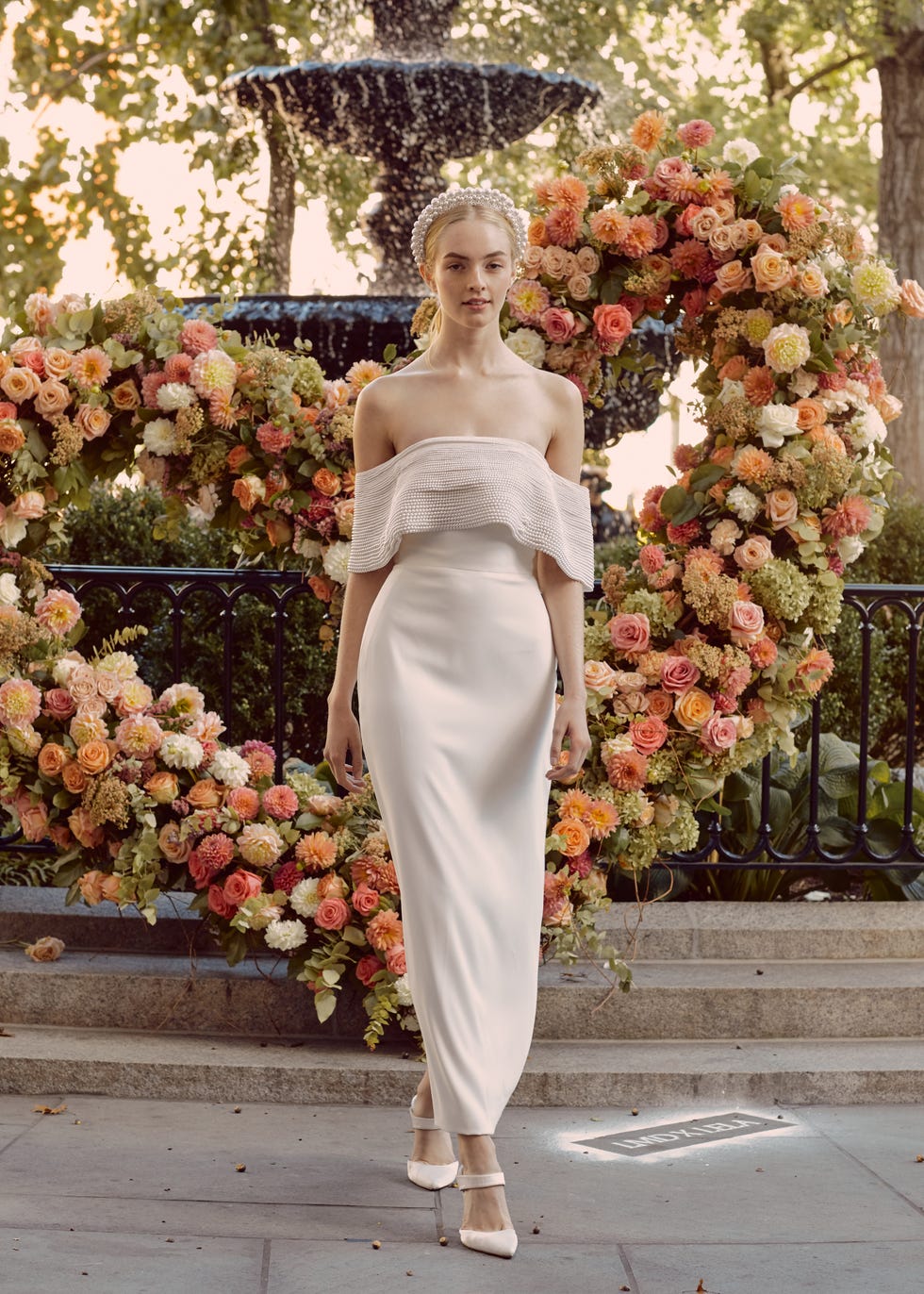 Headbands
We know this trend isn't entirely about the dress, but it might make you want to switch up the traditional wedding for veil. Check out styles from padded headbands to embellished headbands with pearls or beads.