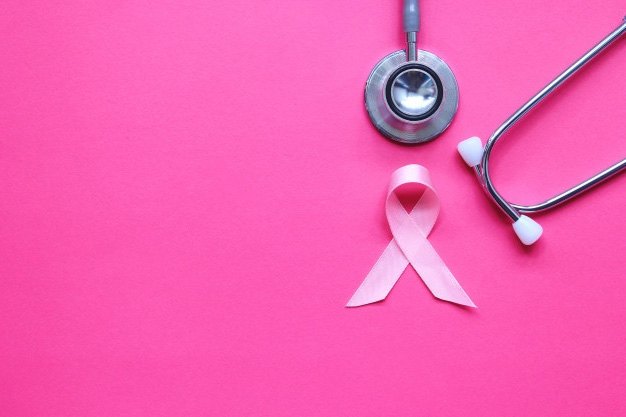 I just assumed that I had a plugged milk duct, which was completely normal, right? My nine and half months old newborn had just stopped breast-feeding and having a lumpy and sore breast was the norm, or so I thought. A few weeks later, I started getting concerned when that lumpy breast started to form a small sized mound.
At that point, I just figured it was an infected milk duct, so I took my time making an appointment at my local doctor's office. But I couldn't help but notice her look of shock as I showed her the small protruding mound on my right breast. Immediately, she sent me to the hospital for an urgent ultrasound followed by a mammogram. Then a painful biopsy conformed what my doctor suspected – breast cancer
Within a few days my entire life changed, thankfully we had caught it early enough and I was able to have a double mastectomy, preventing it from spreading. But I needed months of hormonal treatments that left me infertile. We had been planning our second baby since the time we were expecting our first baby, so we were beyond disappointed.
But a few years ago, after reading an article about couples who froze their embryos for the future, we decided to do the same. But we had completely forgotten the disappointment, when after a few weeks of painful needles into my belly, I was able to freeze more than a dozen embryos that were still in storage.
But due to my new situation, I wouldn't be able to carry our baby to term. After checking out our options and talking to our lawyer, we started to look around for a surrogate.
But since this wasn't a decision to be taken lightly, I grabbed an extra large green tea latte from Starbucks and started searching the Internet. Surprised, my Internet search took me straight to Facebook and I discovered large forums dedicated to women like me looking for surrogates.
I posted my story and why we were looking for a surrogate and within a few hours I had received dozens of replies. But one jumped out at me, she was a surrogate but already expecting a baby, but she recommended me to a friend who was looking for intended parents and had a great sense of humor.
I thought to myself what do I have to lose, so I sent her friend a private message just to see if our personalities meshed. Within a few weeks we were already texting back and forth all day long and we had created an instant bond, even though we still hadn't met face to face.
I decided to meet her before I decided to allow her to carry my baby, so we spent the day together at a Swedish Spa, bonding and making the transition from strangers to best friends. She was the perfect match for carrying my baby in her uterus.
During the pregnancy, we were an integral part of each other's lives; even our families become close friends.
Breast cancer definitely is the worst, especially if it robs you of your dreams of having more children. But there's no need to dwell on negativity, look for the positive aspects such as I did. Thanks to breast cancer, I found my beat friend who is presently carrying my baby.
Life is good, choose happiness instead of self-pity.