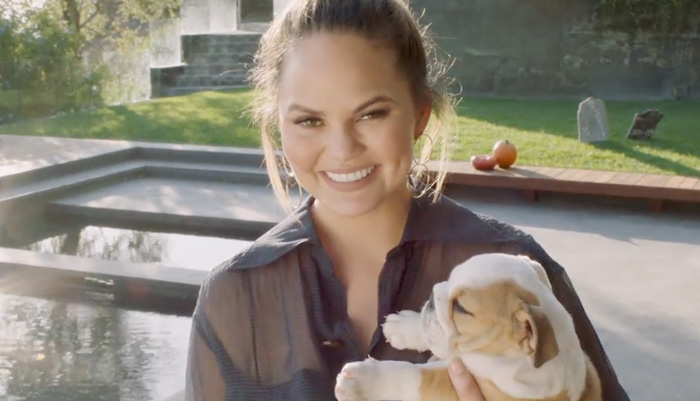 People just can't seem to stop body shaming Chrissy Teigen, there is always someone criticizing her for taking her little son to see the dentist or someone thoughtlessly asking her if she is pregnant again. But she doesn't conceal herself, she powerfully responds.
She has proved to be a fierce lady to mess with when a Twitter user posted a picture of her with the sole purpose of mocking Teigen's backside.
The whole saga started when the Twitter user called @OfficiallyIce posted a recent paparazzi picture of Teigen and her husband on vacation. Chrissy is standing up in the hot tub holding her son Miles, apparently about to exit the hot tub. Her husband, Legend seems to look slightly displeased and looking in the direction of Teigen's backside in her bathing suit.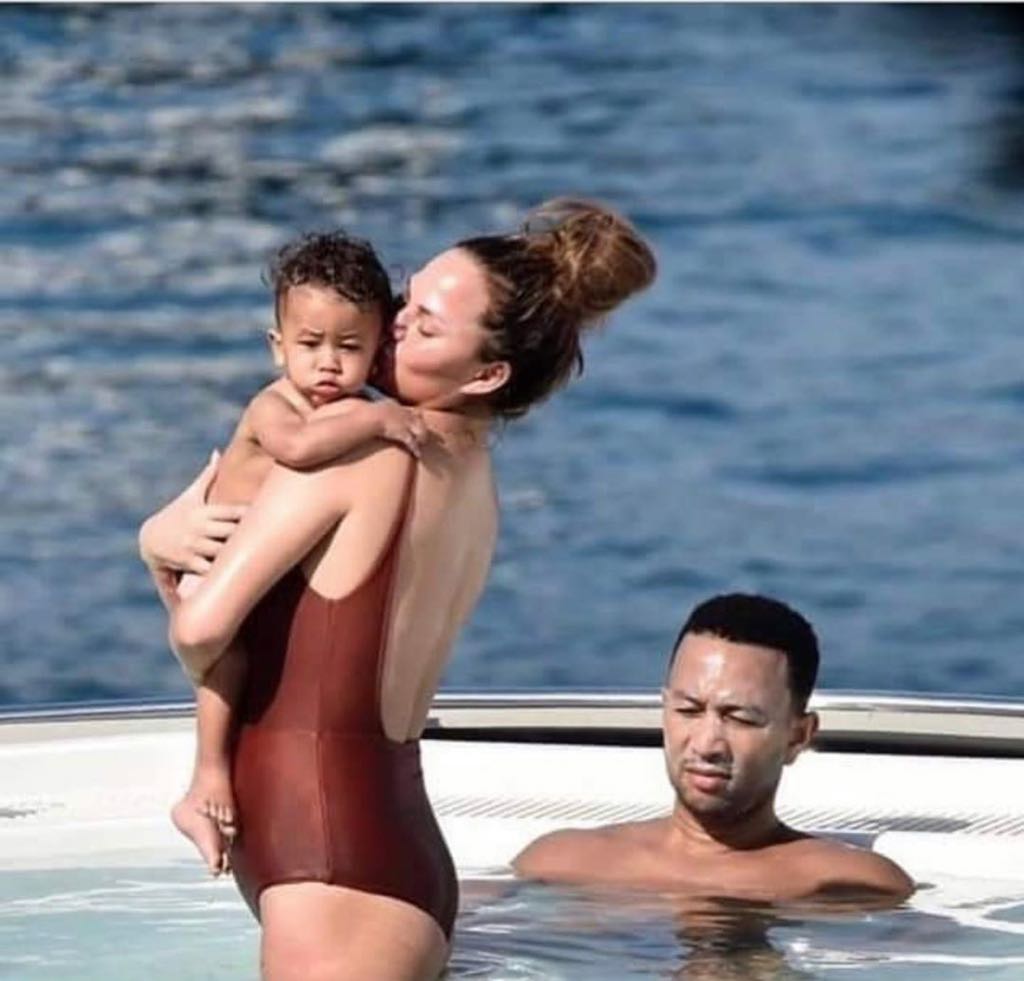 The Twitter user put the caption under the picture "I'm *** crying bruh."
Chrissy Tiegen responded within a few hours but she didn't show the world that she was intimidated by this guy's insults. Tiegen wrote back on Twitter: " Everyone is so used to ass shots and photo-shopped instagrams. I've had no ass forever – is this new news to some of you?"
But she didn't stop there, within a few minutes she tweeted back, calling out the users such as @OficiallyIce double agendas. Stating the obvious truth that they will never be pleased with what she does, even if she surgically altered her butt they'd still make fun of her. Saying that she is bored as hell, feeling she can never win.
Finally the Twitter user responded to Teigen's posts, stating that he was laughing at Legend's facial expression and not Teigen's body. But then, Teigen didn't let him get away with it, stating the basic truth that the joke originated from assuming that he was looking at her butt.
"His grossed out face looking at my ass. You don't need to explain this to me," Teigen stated. "I get it. I know the meme and I see the 100s of comments under it about my body and his reaction to it. You were clowning on me, or his look at me. That's all."
The truth of the matter is that his so-called mockery was uncalled for, but Teigen made it clear that she wasn't going to let his negativity bring her down. Stating a fact that cannot be denied, "I can say what I want, just like he can," she added.
Teigen is known for speaking her mind in just about every subject from politics to her stretch marks. She mentioned in an interview with Glamour magazine how she deals these Internet trolls: "I've noticed that I'm really sensitive if I read a Twitter first thing in the morning, so I let myself breathe for a little bit, then the same comment won't affect me the same way in the afternoon. You just stop becoming sensitive to it all ready."
In a perfect world, there would be no body-shamers and mommy-shamers but until then, we need fighters like Chrissy Tiegen to defend us women.
Source: InStyle