The 29-year old model, Hannah Elizabeth was mostly known as a playboy bunny until she was invited to take a part on United Kingdom's Love Island reality show.
Shortly, after being voted a runner up to the Lover's Island series, she announced that she was breaking up with her fiancé George Andreetti. The reason being, she had just discovered that she was pregnant with their baby. Fans were shocked with the news because they seemed like such a perfect couple.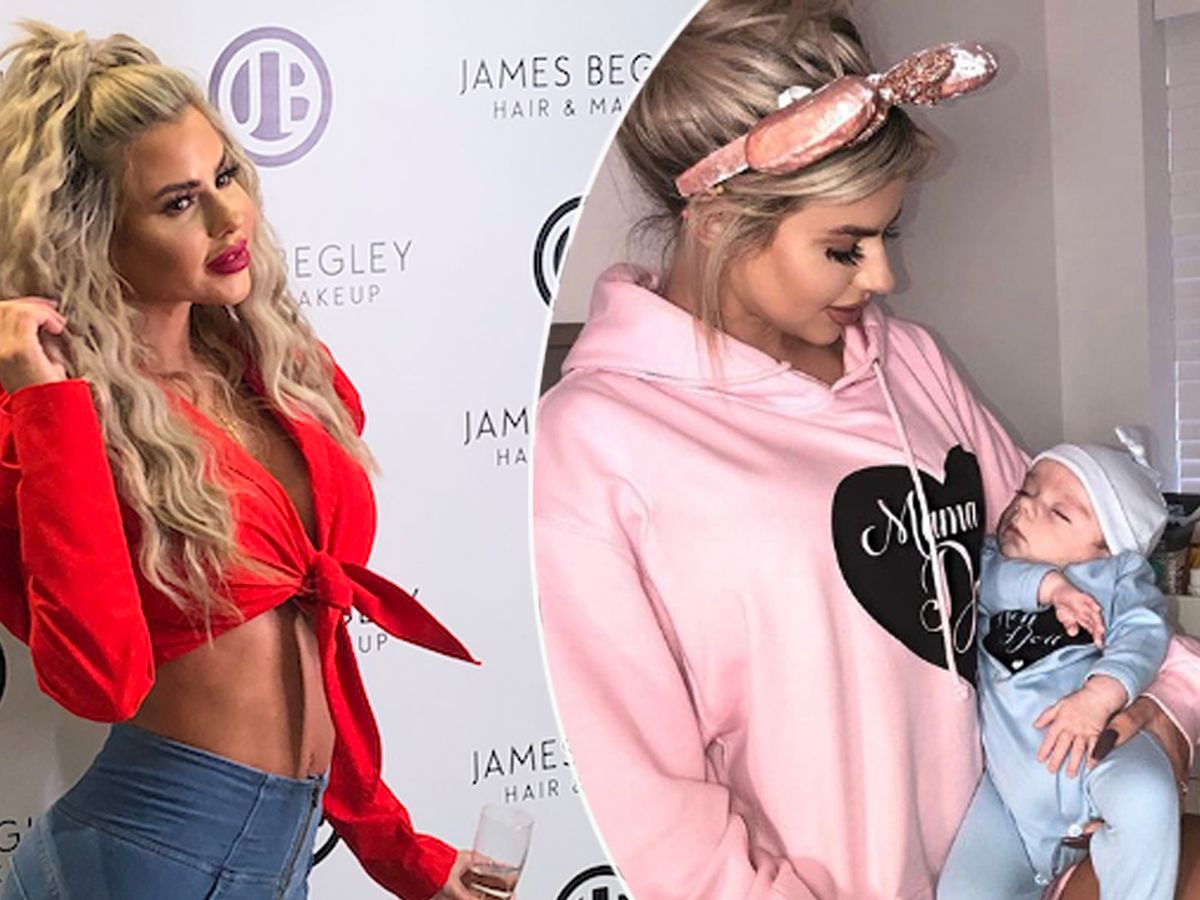 The main reason she decided to be a single mother is because she wanted to do what was best for the baby. She didn't believe George Andreetti, would be a good father head due to his spiritual beliefs and teachings. Throughout her pregnancy, she had abundant support from friends, families and her fans through social media.
The father of Hannah's baby didn't seem to be affected by their breakup or the fact she didn't want him in her baby's life. Soon after they spilt, he posted a picture of himself with his new girlfriend. He sincerely hopes one day he can play a part in his son's life, but in the meantime, he isn't losing any tears over his situation.
As you can imagine, this whole situation caused quite a bit of emotional distress for the expecting mother, Hannah. Especially since he was sending hateful comments via social media directed to her throughout the last few months of her pregnancy. To make matters worse, throughout the pregnancy, she was criticized for gaining too much weight and people were body shaming her.
So, when she showed of her post-pregnancy body only two months after giving birth at the Liverpool Salon "James Begley", the last week in January, left everyone speechless. The Love Island Finalist flaunted her post pregnancy body sporting a form fitting red-cropped top and high-waisted jeans, highlighting her cinched waistline.
The model admits that she couldn't have gone through this incredible weight loss alone. She applied her mentor, Kim Kardashian's suggestions on losing weight after pregnancy by using a waist trainer. We are positive that she had some help with a strict personal trainer and a nutritionist to regain her figure that fast.
Kim Kardashian posted and promoted the shapewears for helping her lose baby weight after giving birth, but she wasn't able to lose the weight for at least 3 months.
Hannah Elizabeth has her share of "social media trolls" and faced quite a bit of backlash for posting a picture after her newborn baby boy Reggie was born. Since then, she had posted a picture after she put on her makeup and styled her hair.
She shared on her Instagram that she had a very painful C-section and wanted to look her best when she finally was able to meet her little baby boy. Hannah considers giving birth to her little angel to be the most important day of her life and she has no regrets for getting all dolled up for him.