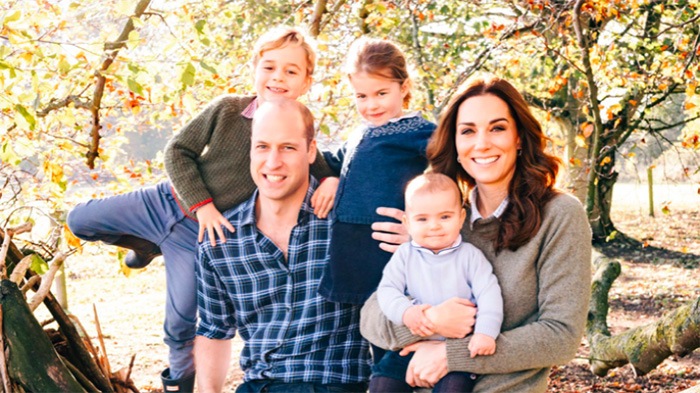 Kate Middleton is one of the most popular women in the world. She is followed by millions for her flawless royal sense of style and those sweet moments she shares with the world of her and her adorable family. Kate Middleton and Price William have three precious children, Prince George, Princess Charlotte and Prince Louis.
But Kate, like every mom, faces the same challenges of being a parent and raising her children to be stable, balanced and kind adults. But unlike most mommies, she has a full-time nanny that helps with all of her children's needs, plus let's not forgot to mention, an entourage of cleaning, cooking and landscaping staff.
But Kate admits that even though she has full-time help for everything, she still faces the same challenges as every mother. But no matter how much help you have, the responsibility lies on the actual parents' shoulders to educate, instruct and discipline their children. Being a parent means being a parent, no matter what your social status is, career or whether you are royalty.
Kate Middleton and Prince William normally keep their children's life pretty private, but on rare occasions their love for their children explodes and they share little tidbits here and there. For example, a few months ago Kate revealed to us that her little Princess Charlotte loves to dance. Her fondness for dance started after being introduced to a little show from one of the dancers from the Royal Opera House.
At the beginning of this year, Kate Middleton launched FamilyLine, which is a UK-based toll-free call service designed to provide, not just mothers but fathers, with parenting help. All of the volunteers have been professionally trained in giving unbiased help about everything related to parenting and even relationship issues and mental health.
Kate Middleton and Prince William faced parenting jitters not with just their first child, but all three of them. It can be quite humiliating, not knowing quite what to do and what not to do. The royal couple can't seem to get a break on the decisions they make as a family for the well being of their children. Whatever they do as a family, it gets pasted all over social media and then, scrutinized and judged.
We don't need others telling us what we are doing wrong, as we are already beating ourselves up enough for probably emotionally scarring our children for life. That is why Kate Middleton created FamilyLine, because she needed a place to get practical advice, just like millions of other parents need. Making it a safe place to express your concerns without feeling exposed and ridiculed.
Before Kate Middleton embraced motherhood, she was viewed as a simple ex-model who won the lottery by hooking up with Prince William. But motherhood has been good for Kate, as it changed how the public viewed her plus, suddenly she was the mother of three adorable, Princes and a Princess.
Kate Middleton admitted in an interview with Marie Claire that since having her first child that she realized that everything she does would directly affect her children. It has motivated her to be the best possible mother, Duchess and person she can possibly be.