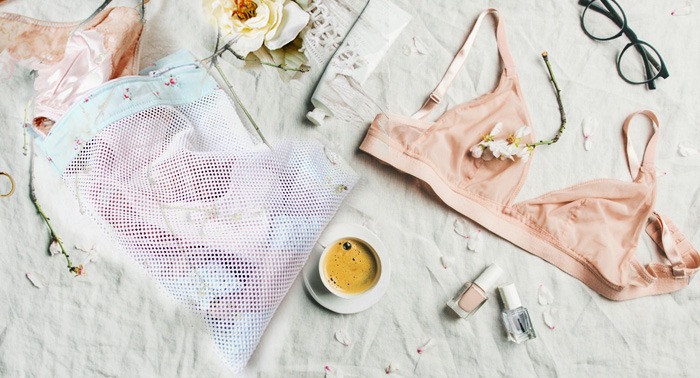 We are all guilty of cutting-corners and not following the washing instructions when washing our everyday clothing, but do you really need to wash your delicate lingerie differently? Like, those washing instructions are just a simple suggestion, right?
Well, with most of your clothes, you can get two or three wearings out of them before actually needing to throw them in the washing machine. So, if you washed your bras as often as you washed your jeans, then your bras would smell pretty nasty.
Since we are being honest here, most of us skip those lingerie-washing instructions and toss them in the wash with the rest of the clothes, if we do remember, we switch to the delicate cycle. But that only results in bent and twisted underwire, stretched out shapewear and lumpy padding.
Those washing instructions are there for a reason, and keep you delicate lingerie, bras and shapewear in tip-top shape longer. Here is everything you need to know about how to care for your bras, lingerie and shapewear without losing too much time.
How to Wash your Lingerie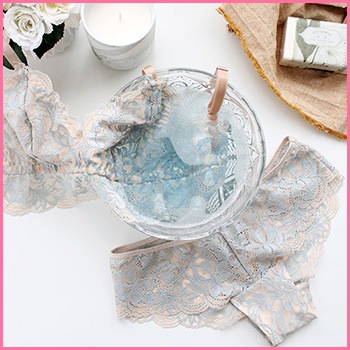 Your lingerie is an investment and probably cost more than most of your ensembles in the closet, but who has time to wash each one individually following unique washing instructions? How to wash lingerie without wasting your precious time?
First off, you need to buy a good quality lingerie washer or a gentle detergent, as your regular detergent can break down the stretchy fibers and shortening its lifespan. Here are some rules for washing all types lingerie.
Only wash using lukewarm or cold water (never warm or hot)
Avoid wringing or twisting out the excess water, just use a dry towel to soak up the water
Only use detergents designed for lingerie
If you prefer machine washing, always place your undergarments into a soft mesh lingerie bag
If machine washing, only wash using the delicate cycle and wash with like fabrics
If machine washing, avoid overloading the machine
Do not wash with any lint producing fabrics such as fleece or terry cloth
Only wash with like colors and if you are washing for the first time darker colored lingerie wash alone
Always air dry, either lay flat on a dry towel or hang dry
How to Wash Your Shapewear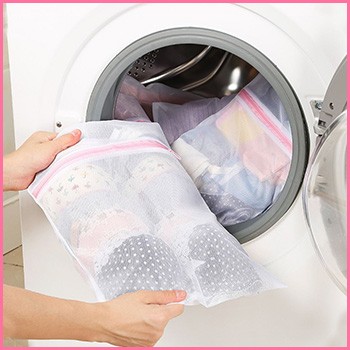 One of the reasons you love your shapewear so much is for those powerful fat-crushing compression stretchy fibers. But to help our shapewear maintain its miraculous powers it needs a little extra tender care. How to wash shapewear without overstretching it?
Your best bet with shapewear is always to wash it by hand, even if the label says you can toss it in the machine. If you must toss it in the machine, always place it in a mesh bag for delicate lingerie and wash on cold with similar fabrics.
Whether washing by hand or in the machine, never ever use products that contain chlorine bleach, as it destroys the elasticity of the spandex fibers. Never place your shapewear in the dryer to dry, instead lay flat on a dry towel.
How to Wash Your Bras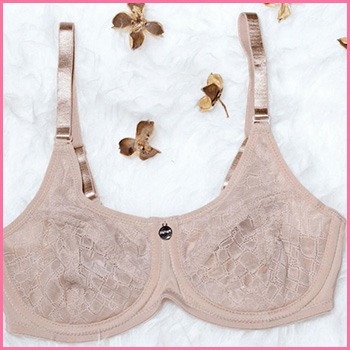 Depending on the style of your bra, you have two options for how to wash bras, either you can throw them into the washing machine or hand washing them. Often if your bra is more delicate and made from lacy fabrics it is preferable to hand wash them.
To hand wash your delicate bras: Fill a small washbasin with lukewarm water and a gentle detergent or lingerie washer. Let the bra soak for 5 to ten minutes then gently rub the liquid through the material, paying close attention to the main bra strap and the under wiring. Then rinse with cold water and dry by placing in a dry towel and rolling up to remove the excess moisture. Hang to dry and never place in the dryer.
Related: Brayola review
Special Care for Delicate Lingerie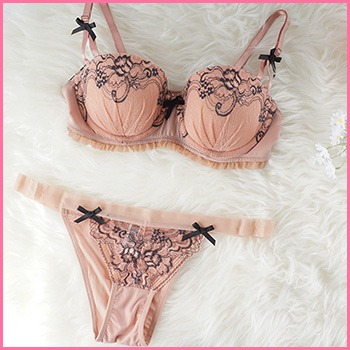 If you have more delicate lingerie such as styles as silk, sheer pantyhose or ornate designs you will need to wash by hand. Here is everything you need to know about how to hand wash lingerie.
Place in a washing basin with lukewarm water and gentle detergent and let sit for 10 minutes.
Gently rub the soapy liquid into the lingerie, to remove any perspiration stains, etc. Then let rest for 5 minutes more.
Rinse out under cold water, never use hot water as that can cause the garment to shrink or break down.
Place in a dry towel and roll up to dry. Never wring or twist your lingerie, as it will stretch the undergarment.
Air dry in a place that isn't exposed to direct sunlight.
Conclusion
Your lingerie is an investment, so start treating it like one. Take the time to make lingerie-washing part of your daily washing routine. If you can't find a lingerie detergent in your area, you can make your own by mixing one cup of warm water with a teaspoon of baby shampoo.