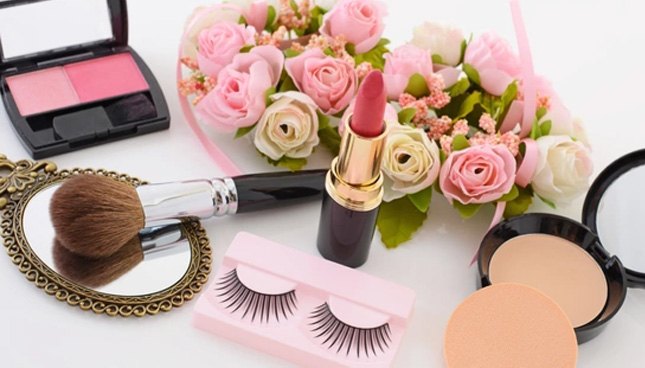 Source: Fashionista
When Nykaa.com was launched in 2012, it only sold Maybelline lipsticks but since then the Indian beauty website has exceeded hundreds of millions of dollars. Nykaa.com has been valued at more than $750 million dollars, plus they have 35 physical brick-and-mortar stores and been called the Sephora of India.
The stratospheric growth of nykaa.com is just one example of the demand for beauty and wellness products within India. The beauty market within India was estimated at $6.5 billion in 2017 and should exceed $20 billion by 2025.
According to Sugar Cosmetics, a homegrown Indian beauty and cosmetic brand, the increased beauty demand is due to various factors. The first being that the country's stable and growing economy has caused a spike in extra spendable income, allowing more women to indulge in makeup. The second reason is due to more people having easier access and exposure to the Internet.
Mukesh Ambani, the richest man in India, shook up India's old-fashioned telecommunications sector by introducing Jio in 2016. His mobile service provided India with free calls and unlimited data for less than two dollars a month. Since 2016, most of the country has access to the Internet. More women are online and they are aspiring to look more beautiful.
But not just with women in larger cities but also in smaller towns. Plus, more and more women are sharing the Daily-Look-of-the-Day (#LOTD) posts and searching for beauty hacks. This has spurred a fast increase of makeup brands being discovered and has increased online sales.
Nykaa.com shared an interesting fact about their customers, more than eighty percent are millennials. Not only in North America are millennials known for their thirst for social media, exploring global trends and following reviews but also in India.
Indian women have always considered fair skin to be the ultimate sign of beauty but millennial Indian woman want to change what was historically considered to be beautiful. The beauty industry is learning to listen to their consumers by providing them with products that they really want to use.
For example, when homegrown beauty brands post on social media, pictures of darker-complexion models, their followers actively promote them. With comments such as "so happy to see actual Indian girls!"
Women throughout India have actually boycotted one of the legacies Indian brands – Lakmé because their brand isn't inclusive and only offers three foundation tones. Lakmé has been the most ubiquitous brands in India but if they don't start listening to their customers needs they will be a name of the past soon.
Sugar and Nykaa are taking over the beauty and cosmetic market as they dominate the online market and create products that promote inclusivity. For example, Nykaa's newest foundation comes in 16 different shades and Sugar just launched a foundation stick that will come in more than 22 different shades.
Even though there has been a tremendous growth in the beauty market within India, many international brands are cautious about taking a bite out of this market. Companies and brands are trying to step into this market, such as Sephora, Smashbox, etc., but they are making slow progress.