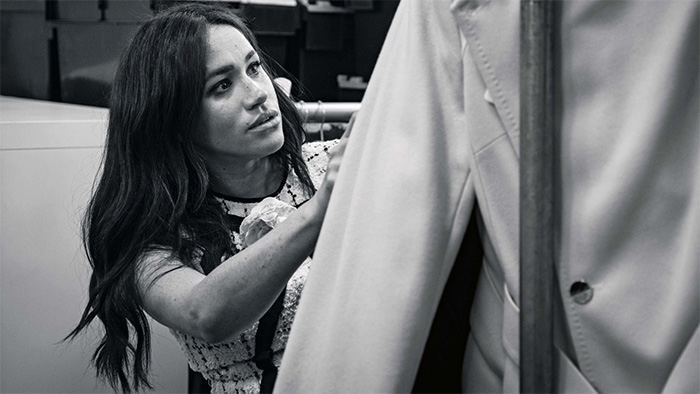 Our favorite Duchess, Meghan Markle has been busy this week even though she is officially still on maternity leave. The Duchess of Sussex rolled out the announcement that she will launch her very own fashion collection for a charity, only days after being a guest editor on Vogue.
For the past month, she has been collaborating exclusively with British Vogue editing the September issue. But the Duchess hasn't only been editing but also helping with casting the empowering list of women for the Vogue magazine. But one of the main objectives of her collaboration was to promote her fashion line.
Her capsule fashion line will be for her royal charity, Smart Works, that has the sole purpose is to benefit disadvantaged and unemployed women who are trying to re-enter the workforce. Meghan pulled out all the stops to make her fashion collection a success by recruiting the British department stores Marks & Spencer and John Lewis, plus the fashion brand Jigsaw.
But Meghan Markle hasn't been working alone. She asked her close friend who just happens to be a fashion designer, Misha Nonoo to help her in this fashionable endeavor. The British Vogue September issue gives us an insider glimpse into some of the must-have styles of her fashion collection for Smart Works.
The Duchess of Sussex will be launched later this year. Her charity is set up to work up as a "one-for-one basis," which means that for each item that is sold, the same item will be donated to Smart Works. Meghan wants to help women to be a part of each other's story and remind each other that we are fighting for the same thing. We are not alone and love how Meghan wants to remind us that we need each other to shine.
In January, the Duchess of Sussex made the announcement that she would be giving her royal patronage for Smart Works. The public engagement was recorded at the Smart Works headquarters after she showed her styling skills in helping another woman get dressed for her job interview.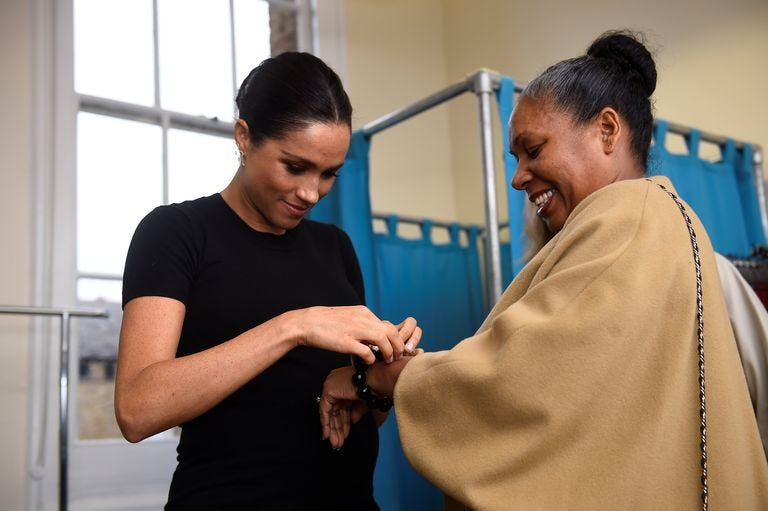 Smart Works was just a small-unknown charity a few months ago, but it has grown ever since the royal endorsement. By February of this year, they have helped 187 individual women in London alone. That was 50% more than the previous year during the same month.
The country is experiencing the "Meghan effect" by instantly selling out of anything that the Duchess of Sussex is spotted wearing in public. We are positive the her very own fashion line for the Smart Works charity will experience the same impact of the "Meghan effect."
But the new mother is not sticking only to fashion to empower women in the workforce. Harry and Meghan just made an announcement that they will be teaming up with Oprah to produce a multi-program documentary series. The program will focus on mental illness and mental wellness. The goal is to educate viewers about the real challenges that everyone faces and what we need to really thrive and not just thrive.
The documentary will be released on Apple sometime in 2020. We are sure that we will have more updates in the next months via Instagram.