More supermodels are stepping off the runway to make a name for themselves as successful entrepreneurs in the beauty world. They are willing to break though stereotypes that a pretty face can't be business smart and successful.
Already a handful of top supermodels such as Tyra Banks, Iman, Elle Macpherson, Christie Brinkley and many more have proved themselves to be a powerful force as entrepreneurs. In the 80's and 90's, supermodels ruled the runways, presence of them could make a show, and they were in the tabloids and known for all-night wild partying.
But, in the 2000's, they started stepping off the runway into the beauty and fashion world, into your everyday lives with talk shows, sitcoms and on social media. Cindy Crawford and Rosie Huntington-Whiteley are two such ones.
Rosie is a founder and editor of the beauty website called Rose Inc. And Cindy Crawford is the co-creator of her skin-care line called Meaningful Beauty. Here are some of their personal thoughts on stepping off the runway into the business world.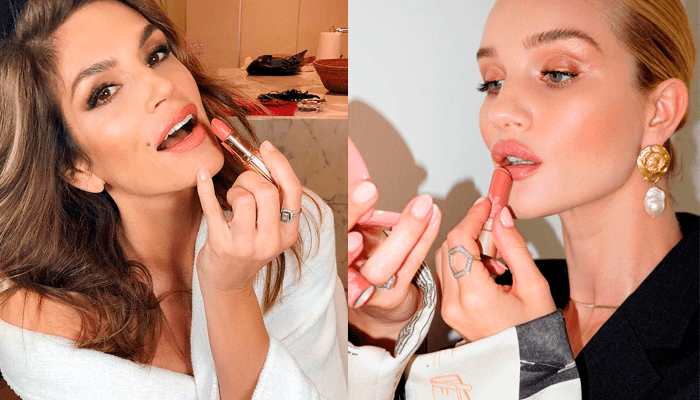 Rosie Huntington-Whiteley
Rosie Huntington-Whiteley mentions that she learned so much from the makeup artists who would transform her for the runway for over sixteen years. Plus she had a wellness and beauty couch guide her for day-to-day decisions. She thought every girl needs access to these suggestions, so she started sharing it on social media.
After she saw the huge response she was getting, she decided to take her years of advice to the next level and created her very own website as a forum for everything related to beauty. That is how "Beauty Inc" was created.
Rosie is naturally ambitious but she admits she never imagined that it would require so much time and energy to create something as successful as "Beauty Inc." She said in an interview with InStyle, "Being the founder of a company is 24/7, and you get out what you put in."
Rosie admits that it is very rewarding to see women using your products or feeling better about their bodies because of your advice. Women deserve to feel and look beautiful and she is happy that she can be part of this.
Cindy Crawford
After modeling for more than 20 years, her seventeen-year-old contract with Revlon was up for renewal. She was thirty-five years old and recognized that she knew more about skincare, makeup and beauty than most of the makeup artists. That's when she decided that it was time to venture out on her on.
She had been working exclusively with the cosmetic doctor, Jean-Louis Sebagh. He helped her learn new methods to take care of her skin and she thought to herself, that everyone needs access to this goldmine of information. She realized that aging is a battle every women needs to fight and that's when "Meaningful Beauty" was created.
Cindy started her business in 2001 and likened it to starting at business school. It was a learning curve for her to stand up to the financial guys four times a year at the board meeting. Even though she was good in math, she had to learn the lingo and find her voice in front of these bossy CEO's. But she quickly realized that she knew more about Cindy Crawford and her brand than anyone, so she started speaking up.
She wants to use "Meaningful Beauty" as a way to empower women, just as it has empowered her to speak up in the boardrooms.
Cindy loves how people proudly tell her in public how much they love her products. She loves to reflect on the fact she grew her business out of nothing and that is pretty badass.