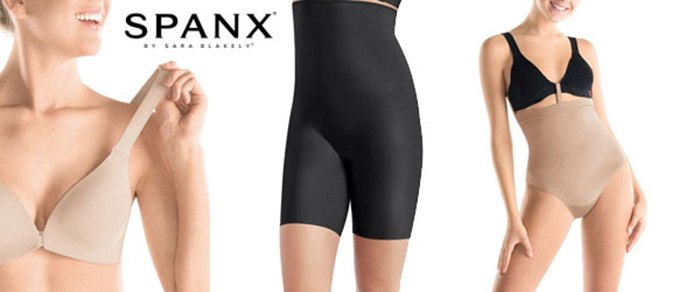 Control underwear has become a staple in every woman's daily wear. Due to increased popularity, new shapewear brands are popping up daily, giving the quintessential brand, Spanx, a serious run for their money.
The world of lingerie and undergarments is being revolutionized at the moment, with top-selling brands, such as Victoria's Secret, facing the threat of bankruptcy. Victoria's Secret ruled the lingerie world, with their size 0 models and promoting the unrealistic idea that to be sexy you have to be ultra-thin. But recently they are being criticized for their sexist, exclusive and body-shaming advertising.
Even though they have tried to change their image by hiring a transgender model and Ali Tate Cutler, a plus-size model. Despite these positive changes they still had to cancel their annual fashion show.
Spanx is facing the same type of criticism due to the fact that they are still offering an exclusive line of shapewear for women of a certain body type. Their general shapewear collection is only accessible for women up to size 16 and most items only come in three color choices: black, beige and white. If you are a plus-size woman, they exclude you shopping with what they consider to be normal-sized and you have to click to open a page with a small selection of shapewear for plus sizes.
Women are more conscious about supporting companies or brands that don't just sell a good product but who promote size-inclusivity and the body positivity movement.
When Kim Kardashian launched her shapewear line, SKIMS, in September of this year, she sold more than $2 million in sales within the first few minutes. Fans went crazy because Kardashian's shapewear line was totally inclusive, providing them comfortable, body-sculpting wear that comes in sizes from XXS to 5XL and none skin tone colors. The entire collection was promoting a body positivity movement, including her advertisements.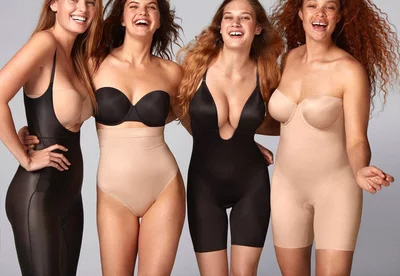 Another new shapewear brand that is quickly gaining a cult following is Heist Studios. They pride themselves in making inclusive skin toned tights and shapewear and their unique feminist advertising. They believe the perfect body is your body and that shapewear is a personal choice. Plus, they have combined engineering and new innovative materials to create shapewear that enhances your curves without flattening or compressing them.
So if you are looking for shapewear that will comfortably take off up to 5 inches of your waist by creating a natural support system for your body, then perhaps you will want to check out Heist Studios. Or if you are looking a lighter, more versatile shapewear then you should check out SKIMS.
The future of shapewear is changing. The question is- will the iconic brand of Spanx be able to keep up with the changing times or will they stay back in the early 2000's?