Gone are the days of Taylor Swift sitting quietly on the sidelines when it comes to speaking her mind on political issues. To kick off Pride month, Swift wrote a letter to her senator in support of the Equality Act, and is asking her fans and many other celebrities to do the same.
On Friday, the singer publicly blasted President Donald Trump in an open letter to her senator, Lamar Alexander, urging the Republican politician to support the Equality Act, which has just been approved by the House of Representatives. "As you know, the House just passed the Equality Act, which would protect LGBTQ people from discrimination in the workplace, in their homes and in schools,"
The bill now needs to go before the Senate, and Swift has created a Change.org petition to urge Congress to pass it.
You can check the petition clicking on the image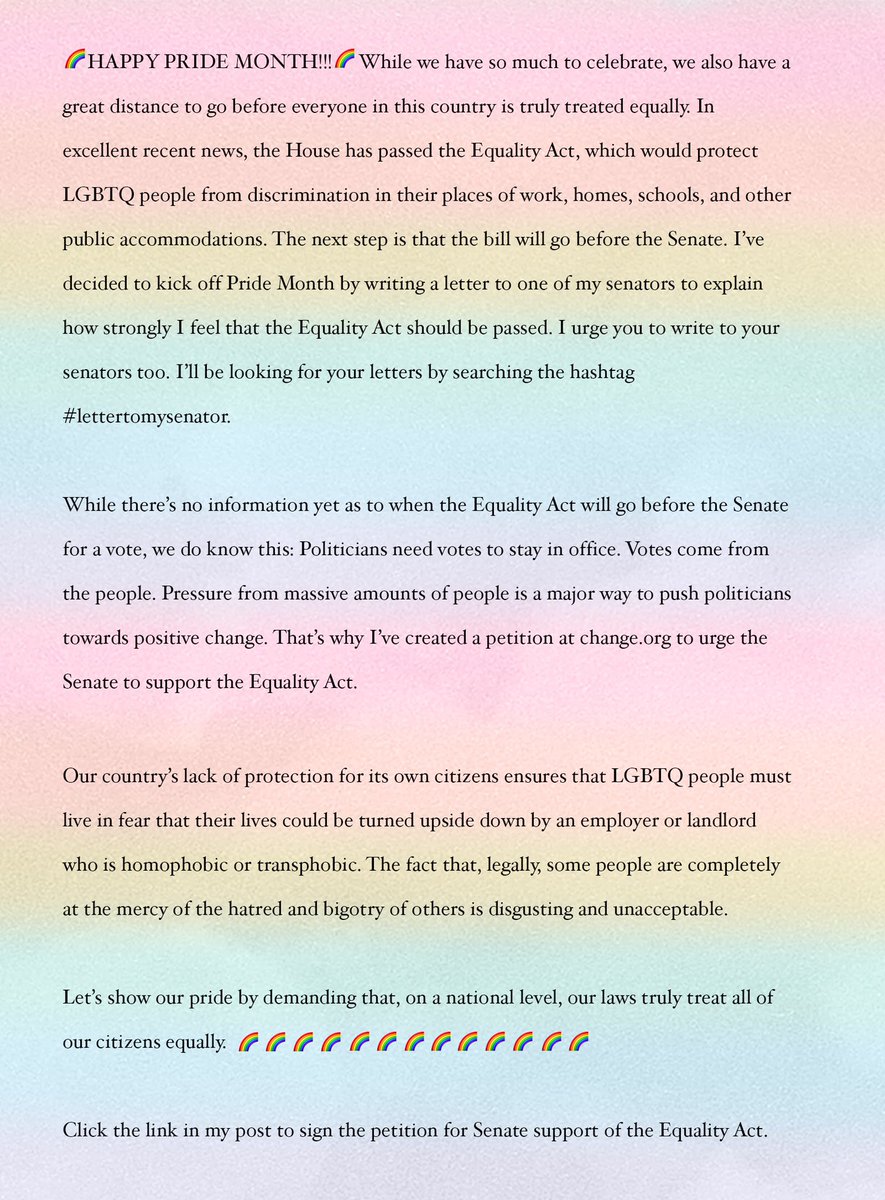 Source: Refinery29 and InStyle