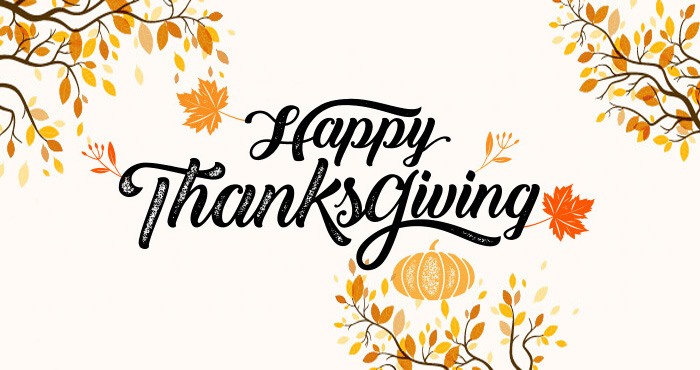 Thanksgiving is the big day we have been all excitedly waiting for, as it is the kick-off to the holiday season! But taking a pause from the turkey, stuffing and pumpkin pie, what is the history behind one of the yummiest annual holidays?
Besides gaining ten pounds in one sitting, this federal holiday goes back to 1621 when the Plymouth colonists shared a feast with Wampanoag Indians to celebrate the fall harvest. This simple dinner that the two nations shared together and for more than four centuries we have been carrying on this tradition.
In 1863, President Abraham Lincoln finally made it a national holiday that would be celebrated on the fourth Thursday of every November. Thanksgiving is more than a simple ritual of the turkey dinner. It is about celebrating the reliance of our American heritage and telling stories of our past through food.
But for most of us, Thanksgiving has transformed itself into an occasion to bring our entire family together, under one roof, enjoying a hearty meal with loved ones and being thankful for the simple things in life. Plus, how can we resist all of those delicious turkey fixings such as candied yams, creamed corn, mashed spuds, gravy, green beans with fried onions, butter buns, stuffing and so much more.
I must admit being a busy mom of two pre-teens and doing my best at keeping up with my blog 'The Best Shapewear', I take every Thanksgiving as a time to reflect on my life and how thankful I am to have a wonderful family. Plus, I feel privileged to be where I am in my life and how wonderful my imperfect life is.
I imagine that is how the Indians and pilgrims felt after sharing the historic meal together so many years ago – Thankful for being at peace with their neighbour, themselves and for having a full heart.
So I want to take this Thanksgiving and send out a special "Thank You" to all of my followers and readers for your support throughout the last few years. I honestly couldn't have created this blog without you!
And without much more ado, I wish each one of you a happy Thanksgiving!