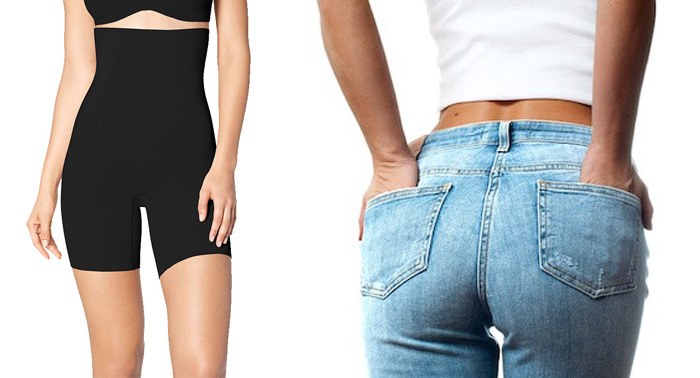 Life is full of dilemmas such as your absolute favourite pair of jeans not fitting quite right or your zipper keeps coming down or every time you put them on, a muffin top appears as soon as you walk out the door? Thankfully this is one dilemma that can easily be fixed.
The quick solution that requires absolutely no dieting is, of course, wearing shapewear under jeans. Shapewear and jeans go together like pancakes and syrup. One of the reasons we love jeans so much is their forgiving material but when combined with shapewear, you look even slimmer and smoother. Plus you have a jean-i-licious attitude that will be the envy of the town.
But before you rush off and slip into some body slimming panties under your jeans, here is everything you need to know choosing the best shapewear to wear under jeans.
How to Wear Shapewear Under Jeans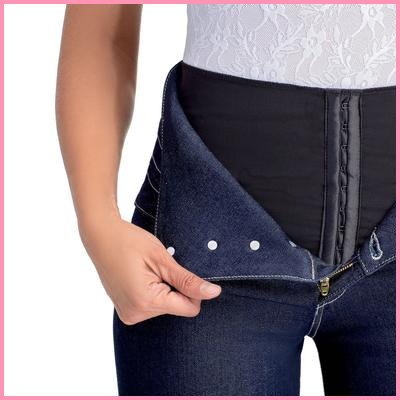 The type of shapewear you wear under your jeans will depend entirely on the style of jeans you are wearing. For example if you are wearing a low-waist jean, for obvious reasons the best tummy control shapewear option wouldn't have a high-waist.
Jeans tend to have the tendency to flatten your booty even if you are wearing body shaper jeans, which has shapewear incorporated into the jeans. This might seem like a quick and easy fix but the built-in shapewear is designed to support the jeans and not your body, so they tend to look unnatural. Instead, wear shapewear shorts that give your booty a lift.
Another detail you should consider is to look for shapewear styles that have a closed gusset, as it would be extremely uncomfortable to wear an open gusset styled bodysuit or panty with your jeans. Since you have to pull the jeans down anyway to go the loo, you might as well pull down your shapewear too.
If you are wearing skinny jeans, the best shapewear under jeans will be varieties that have a seamless design with an invisible tapered edge, avoiding visible panty lines from ruining your streamlined look.
Most girls prefer wearing a longer styled shaping brief such as a boy short or a thigh slimming brief, as a typical panty might cause chafing and discomfort while walking. Plus the longer hemline will prevent the inseams from your jeans from leaving unsightly marks on your skin.
Best Shapewear to Wear Under Jeans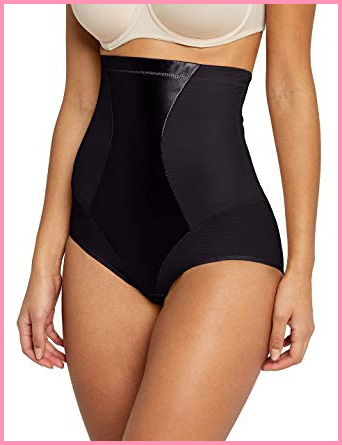 Here is a trouble-shooter guide so you can pick the best shapewear to wear under jeans and still be comfortable in your most comfy pair of pants.
Low-rise jeans
Often your skinny jeans have a low rise so your best option for shapewear would be a pair of briefs with compression around the thighs and hips for a slimmer silhouette. If you find that your jeans flatten your booty, look for shapewear styles that will give you a little extra lift in the department.
High-waist jeans
One of the biggest fears with wearing our high-waisted jeans is that little tummy bulge. The best tummy control shapewear for this jean style are either a high-waisted boy short or panty or even a shaping bodysuit. This style of shapewear will eliminate the tummy bulge.
Too tight of waist or zipper that just won't stay closed
Often, when our jeans feel too tight they will give you a muffin top unless you are wearing a bulky thick sweater, this is definitely something you want to conceal. In the case of an unwanted muffin top, you will need to wear two of the most popular styles of shapewear – a high-waisted brief and a shaping camisole.