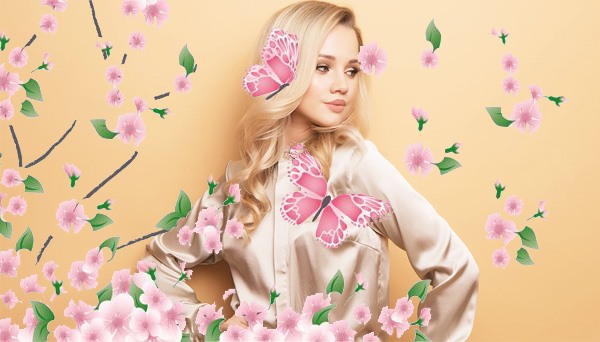 While you have been putting away your summer wardrobe and putting together your autumn and winter wardrobe, New York Fashion Week has come to an end, predicting some of the trendiest looks and styles of spring 2020.
Get ready to take your mind off the impending temperature dip and check out the hottest trends for next year's warmer months. The upcoming spring forecast is looking positive with bigger pants; shorter shorts and one bold standout color that will make you forget this year's millennial lavender, finally!
New York fashion Week is the first of several fashion shows such as in London, Milan, and Paris. But it sets the mood for the entire season, so here are some off the biggest, boldest looks for Spring 2020, so far.
Blazers and Vests
Get ready to bid farewell to the classic two-piece pantsuit by welcoming in the waistcoat with the iconic vest. Expect to see the waistcoat vest being styled with a full suit for more formal occasions or the solitary vest for a more edgy vibe. Whoever said, three is company?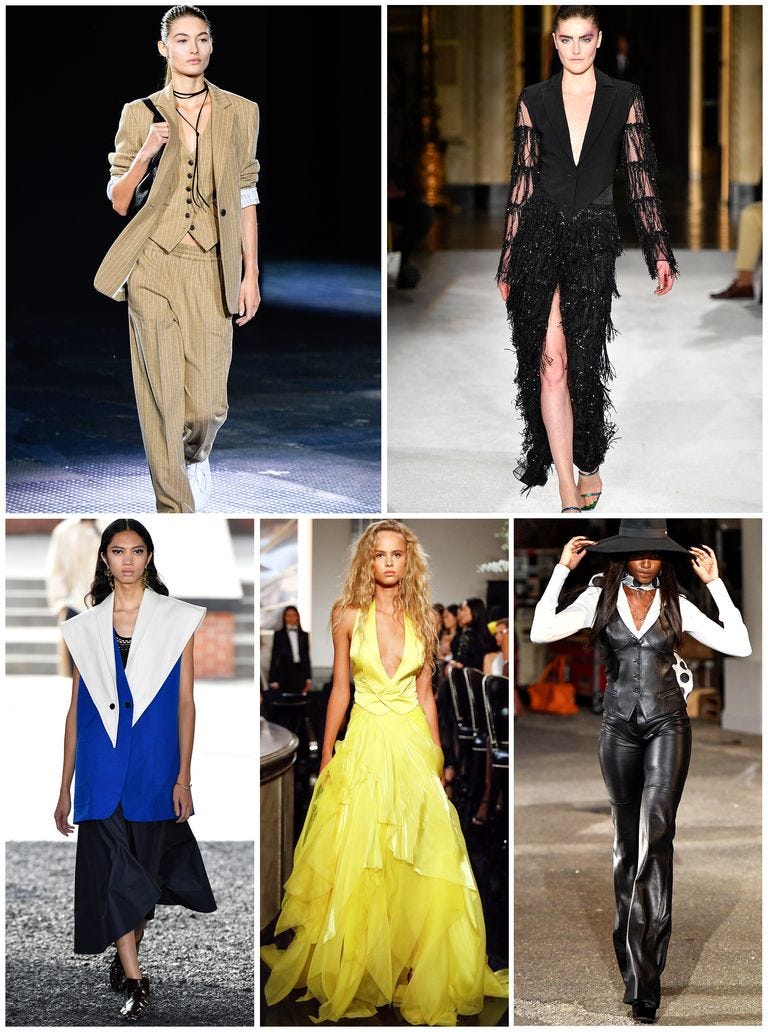 Short Shorts
Who's afraid of those short shorts? Spring 2020 short shorts are hot pants with a huge splash of sensuality and boldness. Keep your expectations high by giving yourself a higher inseam. The shorter style will make your legs look longer than ever. Maybe we should hit the gym now to get out legs in shape?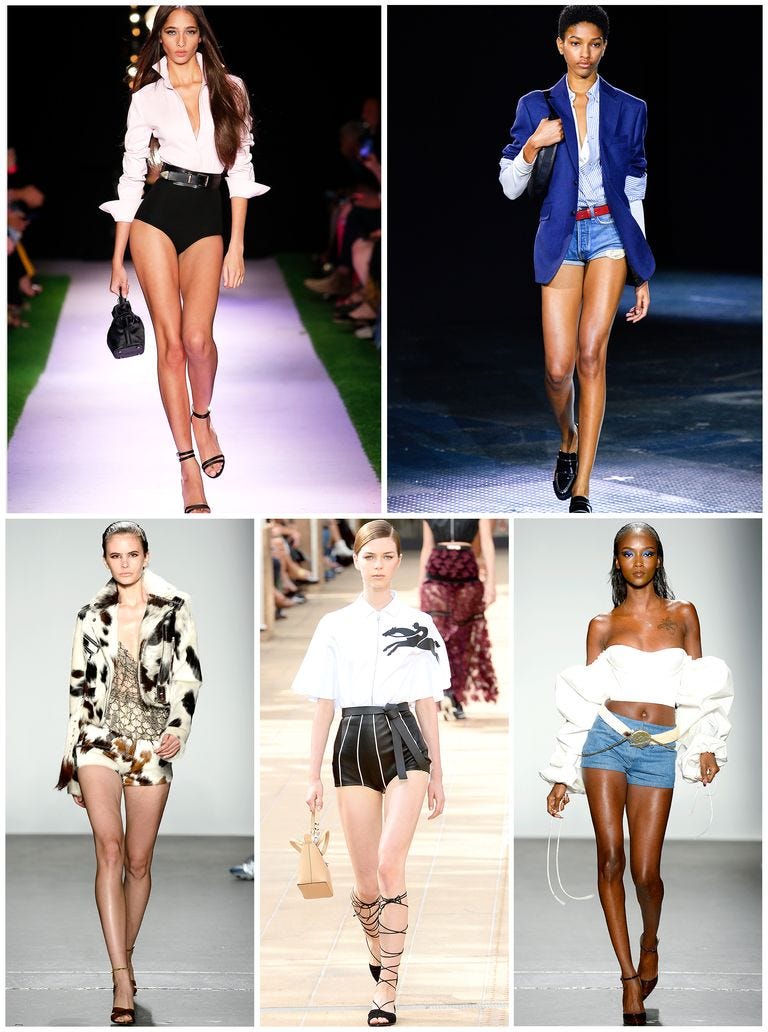 Corsets
Fall and Winter 2019 is already showing a renaissance trend with feminine bodice styles but Spring 2020 is taking it to the next level with sheer bodice designs and traditional boned corset tops and more bustier tops and dresses. Sounds like the perfect spring dress!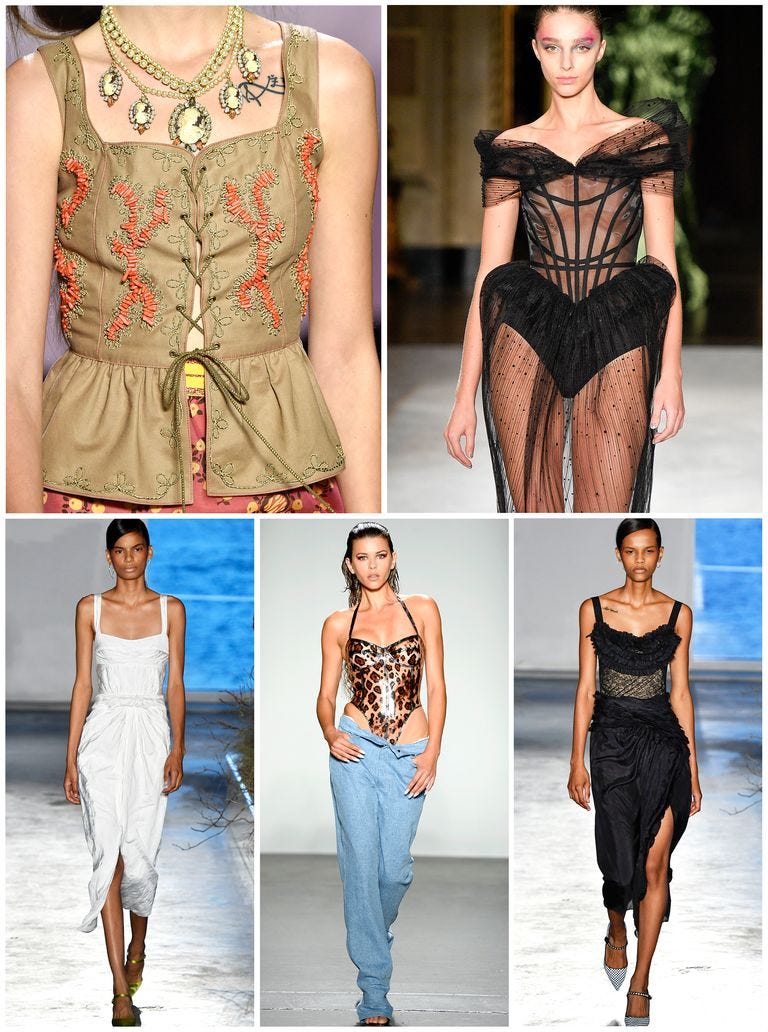 White Pant
Yes, you can wear white after Labor Day, if it is a white suit! If you think wearing an all white suit to be too daunting for your taste, then check out some of the styles below that ruled the New York Fashion Show runway this year. There is a style for everyone's personal style from sleek form-fitting styles to loose bohemian looks.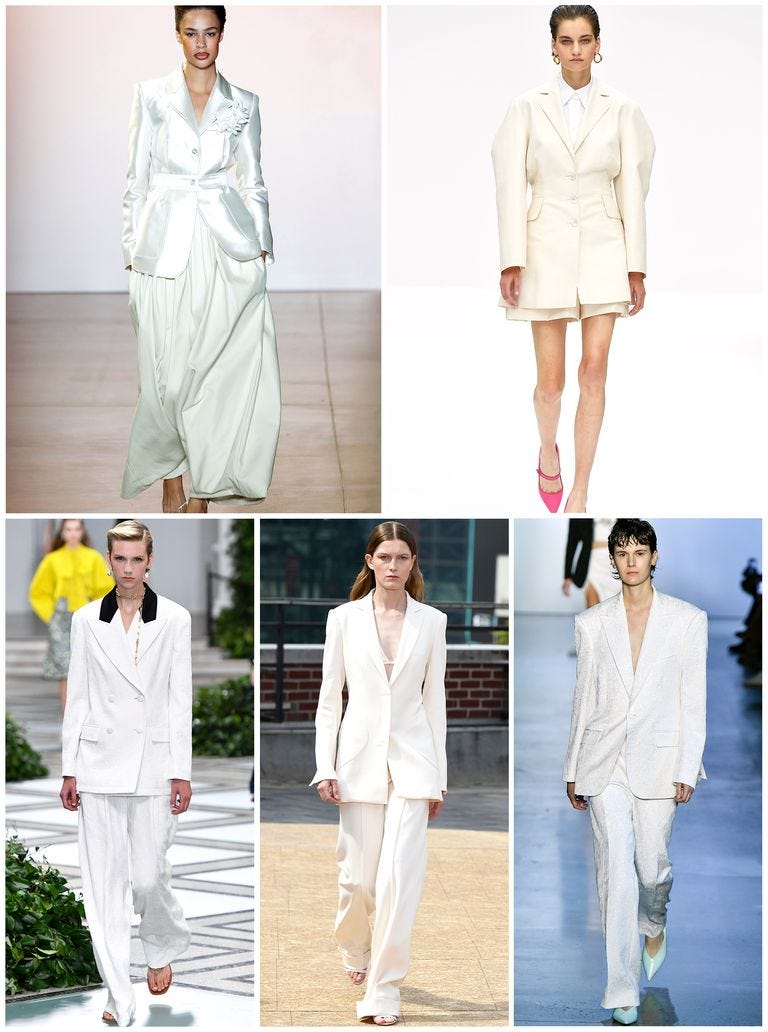 Oversized Trousers
We literally hate the word "baggy" but the term can be used loosely to describe one of the hottest trends for Spring 2020. This fashion trend is the complete opposite of the hot pant trend that has been predicted for this spring. If you are like us and weren't feeling the short shorts, then you are going to love the oversized pant legs that flare out from the thigh into a wider pant leg. We are already counting the days to spring just to wear this style.
Sunny Yellow
There couldn't be a more perfect color for spring 2020, as yellow represents the essence of spring, summer and happiness. Yellow has been declared the it-color for spring, which is ideal after the dark gloomy winter. Look for marigold, dandelion and buttercup tones to spruce up your wardrobe next year and give your outlook on life a positive lift.