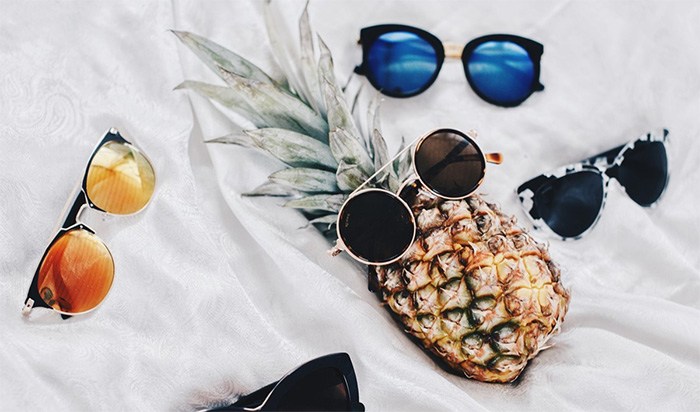 Source: InStyle
This summer started off with the most awkward and unpractical sunglass trend – The skinny glasses. But thankfully they were replaced by another style that nobody saw on their fashion radar.
Kendall Jenner gave the skinny sunglasses a spin earlier this spring. She is known for trying even the craziest fashion trends. Often, she is spotted tackling a bright neon color or a controversial see-though dress. But as for those skinny sunglasses, it was not a trend that she wanted to sport all season.
Kendall quickly switched them up for rectangle-shaped sunglasses, such as these Carolina Lemke sunglasses that were designed by Kendall's sister Kim Kardashian-West.
Super teeny-tiny sunglasses dominated all of our favorite department stores this spring but they were quickly replaced with larger, practical and rectangular styles. We are seeing those ugly skinny shades popping up at the discount, bargain stores everywhere.
But Kendall wasn't the only celebrity to adopt the rectangular sunglasses style and make it this summer's biggest trend. Celebrities such as Shay Mitchell were spotted wearing Karen Walker rectangular shades this summer.
But here is everything you need to know about this summer's biggest sunglass trend and how you can get the look before summer ends.
Kendall sported her Carolina Lemke shades that were designed by Kim Kardashian-West almost everywhere this summer. Order yours at carolinalemke.com for only $90.
Shay Mitchell braved the sunshine with her fashionable Karen Walker shipwrecks sunglasses. Get yours at nordstrom.com for only $160.
Even Pryanka Chopra looked flawless in her rectangular shades by Le Specs Unreal, while she stepped out this summer. Be sure to order yours now at shopbop.com for $79.
Even Kris Jenner knows a good fashion trend when she sees one. You just might have to fork up a small fortune to get the same shades as Kris Jenner, as Bottega Veneta designs them. But get a similar style at a fraction of the cost at netaporter.com for only $65.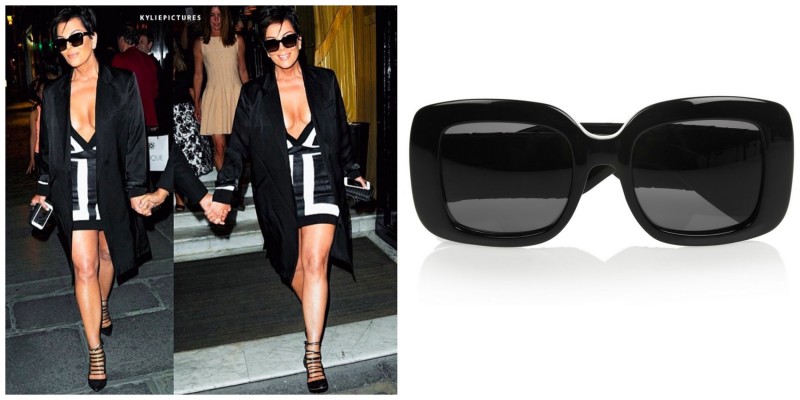 Beyoncé is one of the world's biggest trendsetters and she rocked this summer's hottest summer squared, rectangular shades at the NBA's Finals this year. Her Narcissus sunglasses will put you back a whopping $550. But get a close imitation by Rebecca Monkoff Square sunglasses at nordstorm.com for only $128.
Ver esta publicación en Instagram
Bella Hadid is our favorite super model, even more so when she rocked these multicolored transparent rectangular sunglasses. A futuristic Guard Mask designed by Beyoncé and sold at fenty.com for $420.