Shapewear has become an essential undergarment for those of us who want a streamlined, smooth look or just a little confidence boost. But, with the plethora of different brands and styles, it can be easy to feel a little lost at times, especially when it comes time to knowing whether we should call it Spanx, spanks or shapewear.
There is no need to chastise yourself for this, as we are in the same conundrum as you. But we have decided to decode what people mean when they Google or refer to term Spanx or Spanks.
So, pay close attention as we discuss what is the correct way to call shapewear and say goodbye to all of your skepticism.
What are Spanks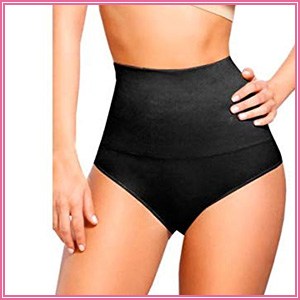 When we asked a group of women what are spanks, we were surprised that all of them answered exactly the same thing – shapewear or body shapers.
Spanks assets go far beyond the old-fashioned rigid corset from a hundred years ago that were made from unbreathable fabrics and tight laces. Throughout the years, body shapers became more popular and comfortable with new innovative materials.
What are spanks for? Spanks are a modern-day compression undergarment that flattens and smoothes out any part of your body. Basically, it can be anything that is worn under your clothing to give you a smoother silhouette and slimmer style.
If you would Google the question: What are spanks? you would see dozens of different shapewear brands and styles pop up on your screen. Some claim to give you an instant tummy tuck, others to conceal that muffin top or give your booty a little boost. Others are designed to cinch your waist into a sexy hourglass figure.
One of the most popular spanks styles is a shaping camisole, as it is suitable for everyday wear. It gives you the perfect foundation for all of your outfits, smoothing out the back fat that pops out from under your bra. Look for styles that have extra compression around your midsection for a tummy tuck.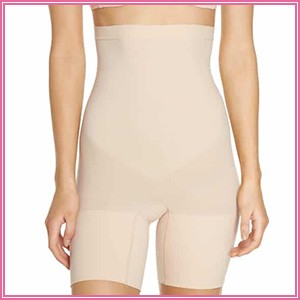 The hi-waist brief is a must-have for every gal's closet, as it gives you firm control around your midsection. Instantly erasing any bulges, giving a perfectly sculpted hourglass figure.
Another example of shapewear is pantyhose, as they will perfectly shape your legs and give your tummy a little tuck. Some styles come with an extra padding to give your rear a little lift. Look for styles that come with a hi-waist band and a tummy control shaper.
If you are thinking that spanks are just for your tummy and legs then you are mistaken. If you are self-coconscious about your flabby arms then you are going to fall in love with an arm shaper. This compression garment is thin enough to be worn under most ensembles, all the while reducing that irritating jiggle.
But that's not everything shapewear can do for you. Every single type of body shaper comes in different levels of compression. So, you can sculpt your body exactly how you want it to look.
Spanks or Spanx
Now that we got a little lesson about what spanks are for, etc. we come back to the quandary about what is the correct way to be calling our shapewear. But, first we need a quick English lesson.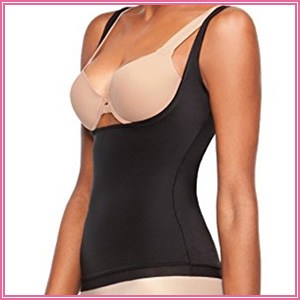 In the English language we often use proprietary eponyms, by referring to a product by a well-known proprietary brand name. Such as when we often use the brand name Kleenex to refer to all brands and types of facial tissues. Another example of this is the renowned Xerox photocopy brand but it is used to refer to any brand or anything to do with photocopy machines.
Some other examples of proprietary eponyms are Chapstick, Hacky Sack, Jacuzzi, Tupperware, Saran Wrap and we are positive you can think of quite a few more examples.
Over time, these brand names have transformed themselves from a simple brand name into an adjective, a noun and, even in some cases, a verb, that refers to any similar brands or any products related to the original product.
Spanx or Spanks is a perfect example of proprietary eponyms that has expanded from a simple brand name into a generic term referring to all types of shapewear, even other types of intimate wear.
Simply put, Spanks nowadays refers to any type of women's shapewear typically made to smooth out a certain part of our body for a more slimmer look. The terms, shapewear and spanks, are totally interchangeable and often are used as a synonym for each other. Shapewear is the more evolved version of the brand name, Spanx, and are more preferred by women because of the lower price tag and for their higher quality.
The Bottom Line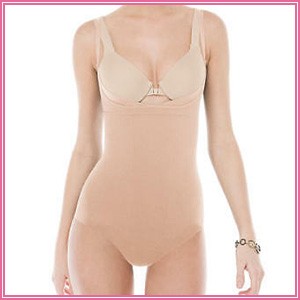 The Spanx trademark brand might have put shapewear on the map, but they are not the be-all and end-all of body-shaping brands out there. There are dozens of fantastic shapewear brands that give all or more of the shaping power that we have come to expect from that generic brand.
Spanks or whatever you want to call it has evolved into a synonym for shapewear. All kinds of shapewear include control bodysuits to leg-shaping boy shorts. So, if you are wondering where to buy spanks, just Google SPANKS and you will find dozens of options. Just remember to read the reviews before buying!