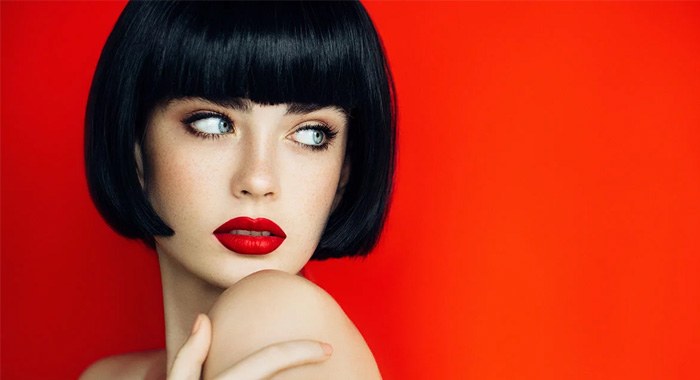 All women have gone through the moment when we decided to make a style change and cut our hair. Many times we make behind-the-scenes decisions such as cutting our hair short, over our shoulders or even shorter than that.
But if you are like me, you always decide to get advice before making a change of this type, maybe with a trusted hairdresser or looking for different hairstyles on the Internet.
This is when we are attracted to the famous bob cut. And if you too have been attracted and seduced by BOB then here you will find some excellent recommendations made by InStyle magazine.
"If there is any kind of weight line on the ends, the hair always wants to naturally flip out. Even running a flat iron through it will still have a bulky result with that weight line," he explains. "To prevent this from happening, ask your hairstylist for an undercut. This allows the hair coming from the nap to go from shorter to longer, which will give a more shattered and lived in look."

He says another common mistake is thinking that the bob has to be all one length. While a blunt bob may look uniform, there need to be interior layers in it to further prevent weigh, and thus, flippy ends. "Weight distribution is key with bobs," he explains. "It really doesn't matter what approach you take for styling. If the cut isn't correct, it will make for a complicated at-home styling!"