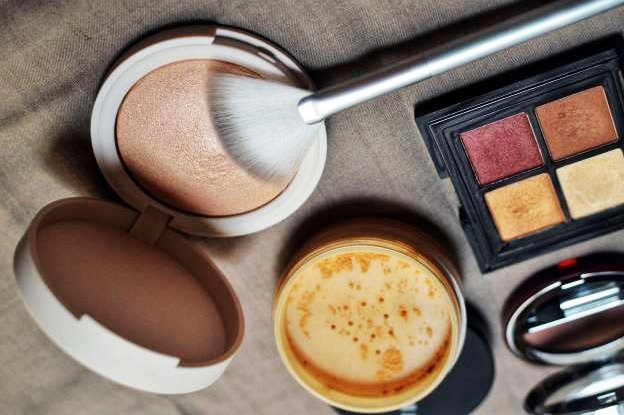 No matter where we grew up, weekends were about hitting the local shopping center. It has been and still is considered to be the epicenter for every teenager in America. Whether you are from a small town, a suburban area or a metropolitan city, adolescents swarm to the mall.
Weekends at the shopping center were so more than slurping down an Orange Julius and munching on Cinnabons with your BFF while checking out your latest heartthrob. It was about experimenting with fashion and makeup choices, plus discovering what your personal style was.
I found, growing up, that there were basically two types of girls: the skinny girls who could basically fit into anything and then there was me. I was always pleasantly plump and generally speaking I felt awkward in just about everything that is except makeup. Even though my skinny friends tried to get me to try on the same styles they were, it was often to no avail and it left me feeling disappointed.
But one experience I loved to share with them was when we hit the makeup aisle at the drug store or cosmetic section of the department stores. So many styles, colors, textures and shades at my fingertips! None of them judging me because I don't fit into a perfect size four or that my rear is too big, just hundreds of choices that all look fantastic on me.
Makeup allowed me to channel my inner soul by letting me become anyone I wanted to be. I suddenly didn't need to convince myself that fashion and style was only for those so-called pretty girls. I could be seductive with some black eyeliner and red lipstick or show off a wild disco vibe with cat eyes and fake eyelashes. Makeup taught me to love my body and myself, even though I have never fit into size 6 jeans.
Thankfully, the fashion industry has caught up to us plus-size girls in recent years by finally creating styles at reasonable prices that we actually want to wear. Plus, more and more brands are promoting inclusivity, making fashion accessible for everyone and not just an exclusive group of women. But the beauty industry is still directing their campaigns at skinny girls by using super slim supermodels, showing us that their red lipstick is exclusively for girls like them.
There are only a small handful of cosmetic brands that have used plus-size models or influencers in their ad campaigns, but they scarce. I never understood when I was growing up why they didn't use plus-size gals for their makeup ads because their makeup empowered me and made me just as beautiful as that super skinny model.
Many of my other friends felt the same way as me, being unable to identify with these makeup models. The pictures in the fashion magazines made us feel less than adequate, even though we had the face we lacked the body. Why should they be promoting an anorexic body when everyone just wants to see a pretty face?
Makeup is magical and every woman should experience this transformation without feeling that they aren't pretty or slim enough to be wearing it. Makeup empowers women, no matter their size, to create their own story but more makeup brands need to stop making it feel so exclusive and make it inclusive.