Yummie just released the highly, anticipated loungewear collection that doesn't look like you are wearing pajamas, but it sure feels like it. Yummie understands the importance of feeling comfortable during this global crisis, but at the same time they want to boost our productivity while working from home.
As working from home is becoming the new norm across America, however the idea of changing out of our pajamas can seem like a hurdle in itself. Studies have shown that wearing more professional business attire while working in a more casual environment, such as your dining room table, can actually improve your concentration and efficiency.
But come on, really, who wants to wear a tight-fitting pencil skirt while working from home?
Thankfully, there are no studies stating that chic, stylish loungewear isn't just as effective. So, here are some of our favorite's loungewear options that you need to incorporate into your new stay-at-home lifestyle.
Slub Knit Cocoon Wrap Cardigan with Belt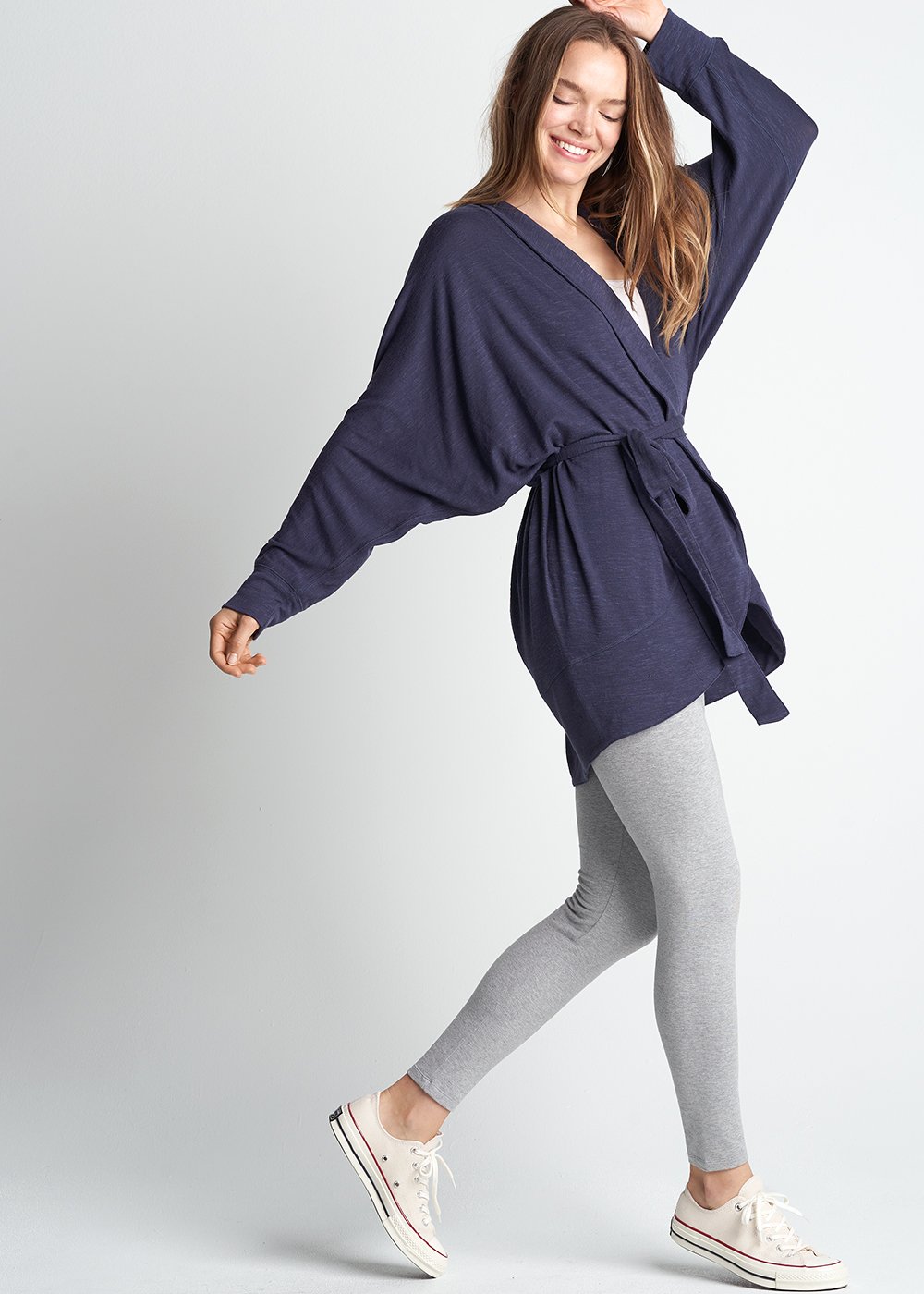 The ideal layering piece for those chilly spring mornings to keep you warm and cozy while working from home. Ideal to throw on to spruce up your look for a video conference with the office, without having to step out of your comfort zone. You will fall in love with the drippy silhouette that flatters every figure.
Slub Knit Wide Leg Pant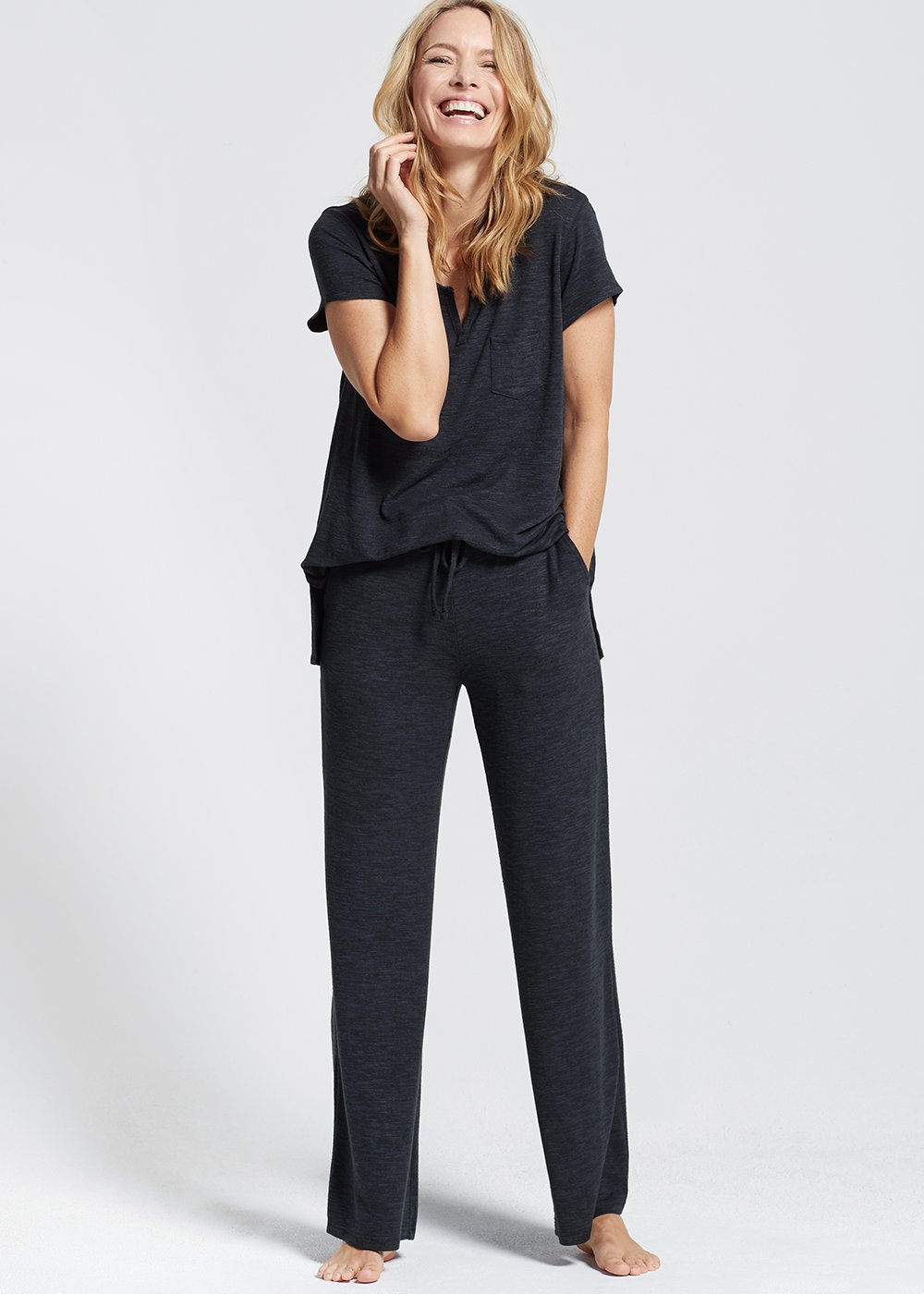 Stop looking for the perfect pair of pants! These wide leg pants are the perfect addition for your stay home quarantining. Comfortable enough to sleep in yet elegant enough to wear to the grocery store to stock up on essential items, just don't forget to take your slippers off before leaving the house.
Slub Knit Midi Robe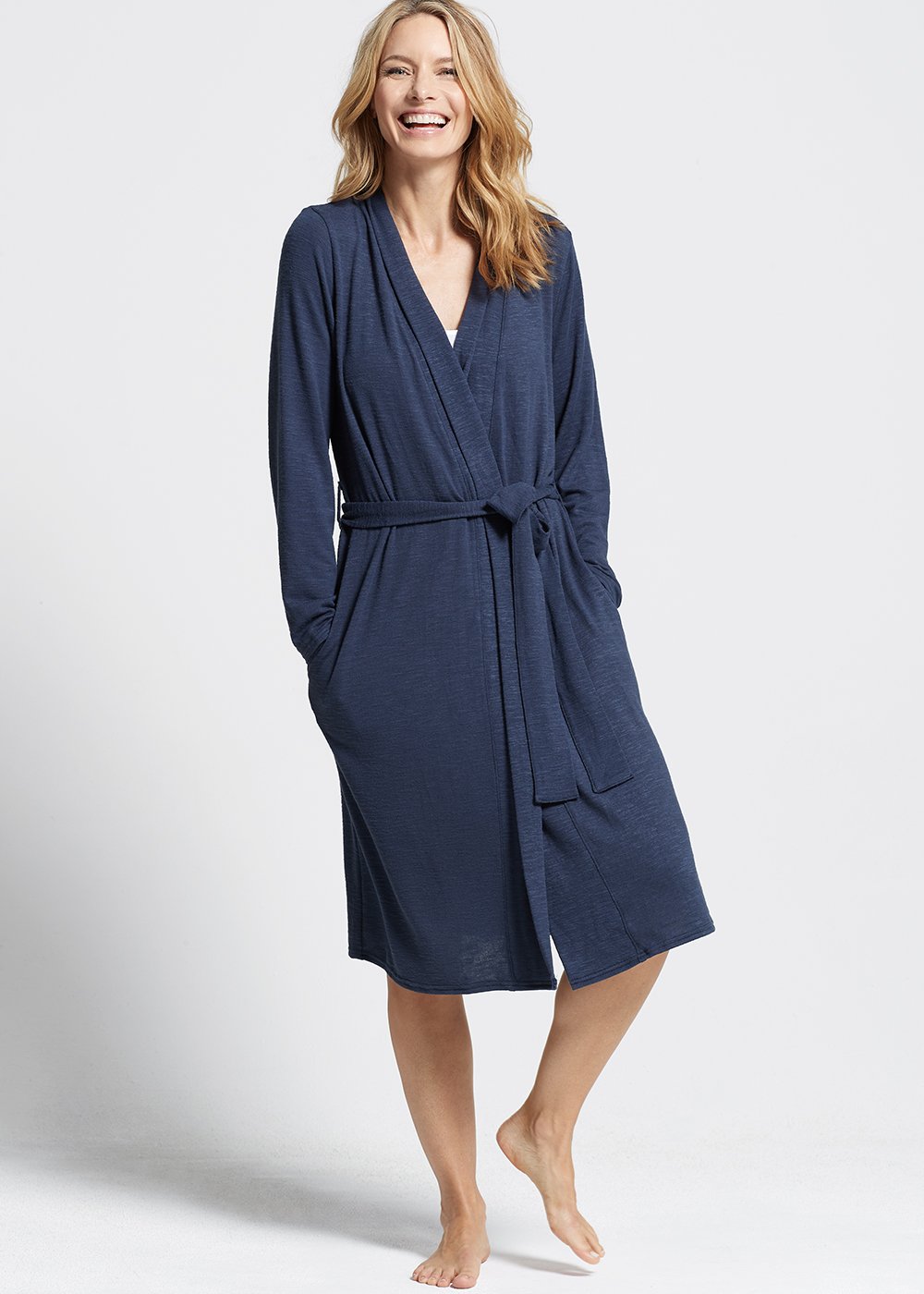 Yummie has created absolute perfection with their new robe. The top part of the robe looks like a typical cardigan you'd wear to work but it is oh-so soft to touch and wear. It is co comfortable you might find yourself falling asleep wearing it.
Slub Knit Cap Sleeve Tee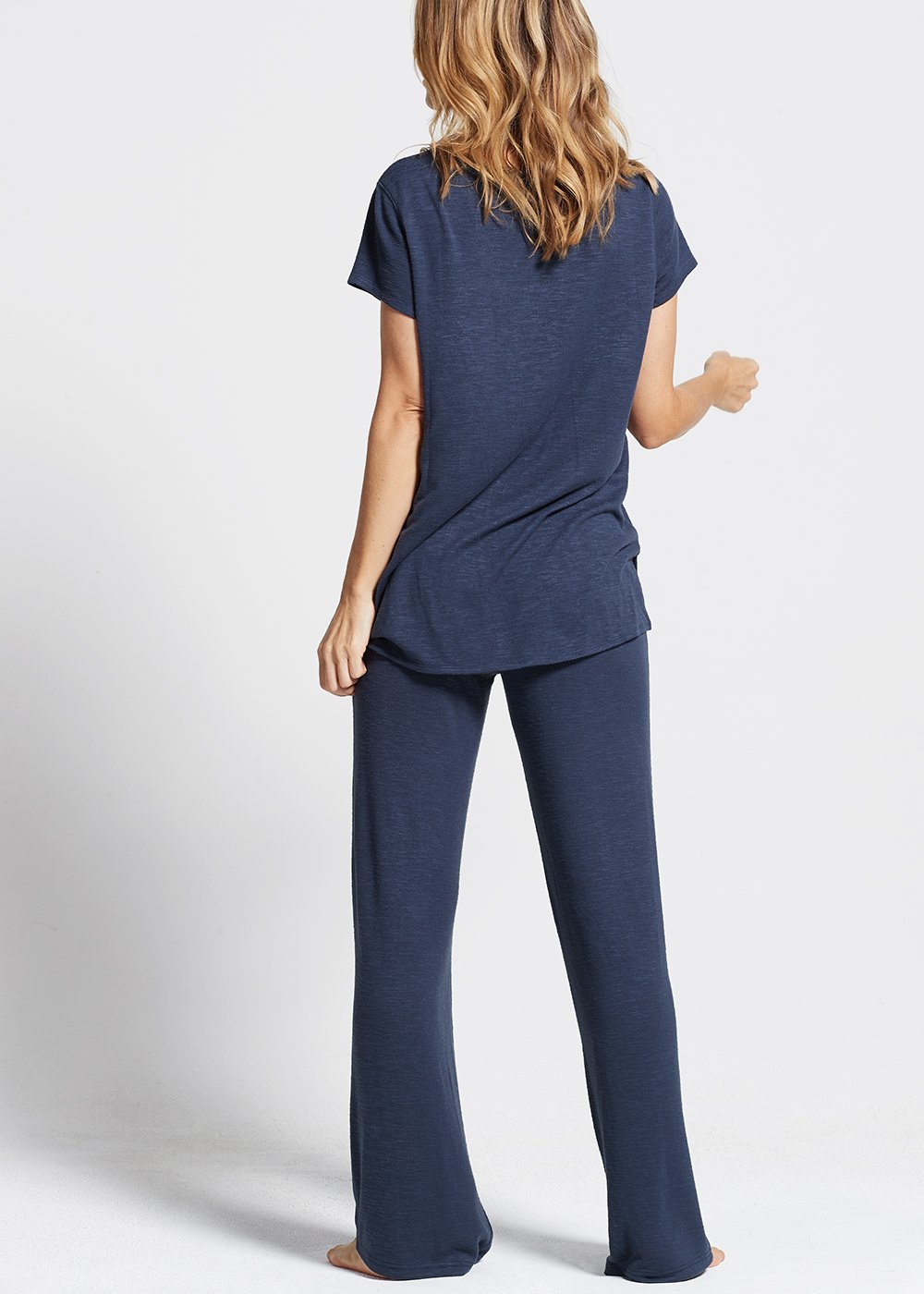 No matter what you are doing, you won't want to take off this versatile tee that will never stretch out of shape. Made from buttery soft, jersey knit material that is perfect for wearing at home or while running errands around town.
Baby French Terry Slim Leg Jogger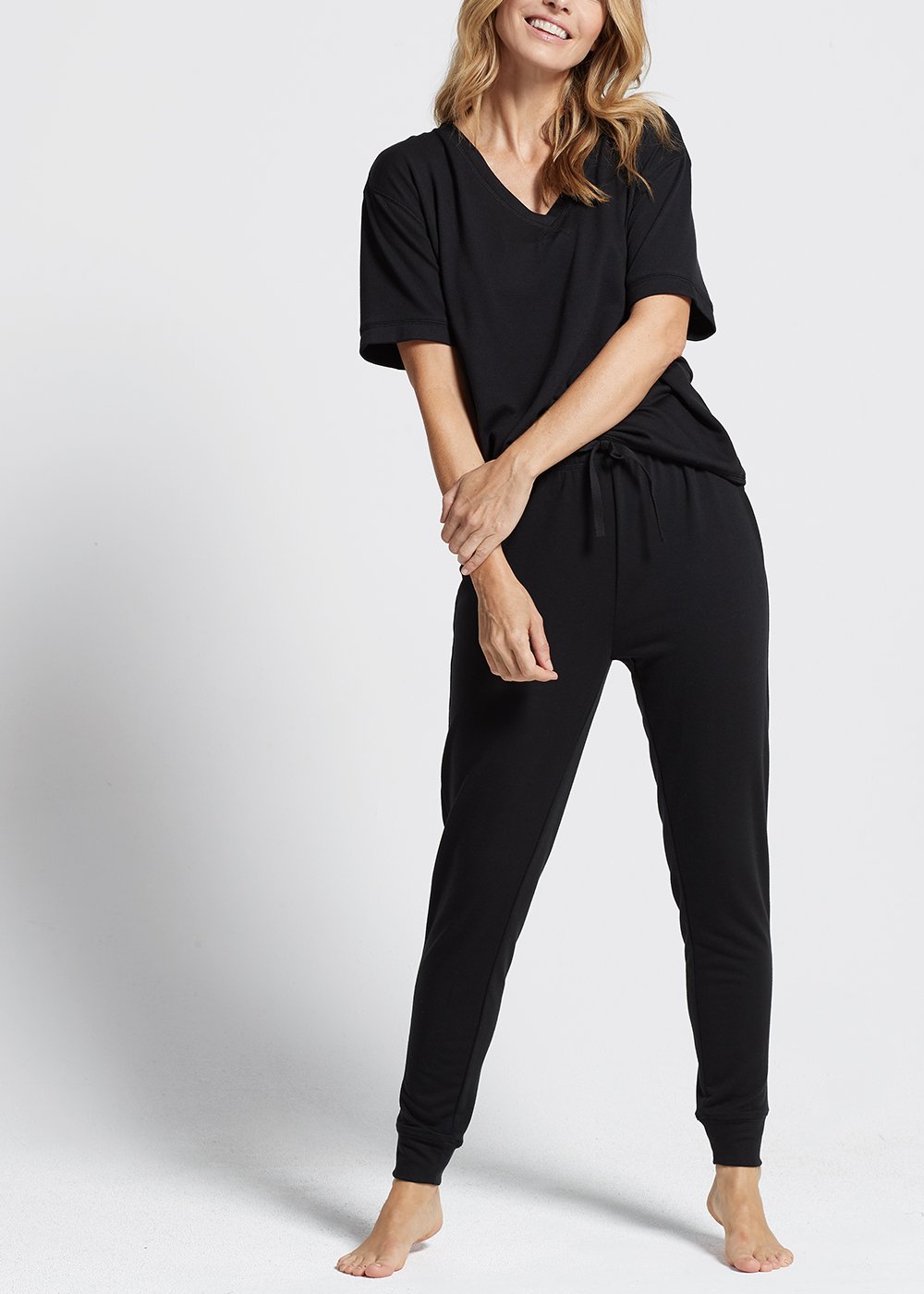 Whether you are walking the dog, chasing your kids around the house or working from home, these joggers are a dream come true. The only drawback is that once you put them on you will never want to take them off again.