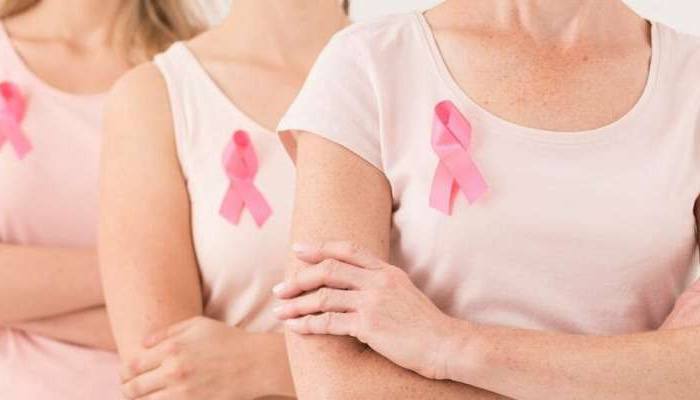 On July 24, 2019 the FDA requested that Allergan to recall any textured breast implants, as it has been discovered that they have been known to cause a rare type of lymphoma.
March of this year, women protested that the FDA wasn't doing enough in warning women of the cancer risks of breast implants. Some of the serious side effects that have been concealed from the FDA were swollen lymph nodes, migraines, fatigue and low-grade fever. More and more women are stepping up and admitting they were never warned about these negative side effects.
And now there is an even bigger side effect on the table – cancer. The FDA has known the risk of getting cancer since 2011. But they stated that they needed more research about the connection between a rare type of lymphoma and breast implants. In 2016 the WHO (World Health Organization) confirmed the connection.
The FDA considers the risk still pretty rare with only 457 confirmed cases in the United States alone. But with more than 300,000 breast implants each year, this means that there is a dire need for breast implant risk awareness. FDA has been warned but their efforts are pretty limp.
The FDA only requires doctors to warn their patients to report any problems with their implants and give them a folder with some educational information about the risks involved in getting breast implants. Women are fighting for a ban on all types of textured breast implants and more direct warnings about health risks.
It took a few years, but the FDA finally is reacting by banning specific brands of textured implants specifically made and sold by Allergan. Some of the names of recalled breast implants are Natrelle Saline-Filled, Natrelle Silicone-Filled, Natrelle Inspira Silicone-Filled and Natrelle 414 Highly Cohesive Anatomically Shaped Silicone-Filled. But there's more, the Natrelle 133 Plus Tissue Expander and Natrelle 133 Tissue Expander with Suture Tabs have been recalled.
Allergan states that they are concerned about the health of their patients and are encouraging anyone who has had a breast implant recently, to talk to their plastic surgeon about risks and if they need to have their breast implants removed. The FDA has made some exceptions as to who is at risk and should have removal or replacement of certain textured breast implants.
The FDA has also explained that the risk of cancer isn't breast cancer but a rare type of lymphoma, which is cancer in the white blood cells. This type of cancer is only associated with textured breast implants and if the patient has a history in the family of lymphoma.
Women prefer textured implants, as they feel more natural and required little to no adjusting. Studies showed that textured implants in rats caused sarcoma and thought that was scary but they decided to ignore this little fact and started producing textured breast implants.
Studies have shown that only textured implants have been linked to this rare form of cancer and not smooth-breast implants. The good news is that this type f cancer is easy to detect and be treated, so if you have had breast implants, talk to your doctor as soon as possible.