On Friday, April 3, 2020, Kim's new shapewear company, SKIMS Solutionwear, will be making a very generous donation of $1 million dollars to support mothers and children who are directly affected by the recent pandemic.
The reason behind Kim's donation is because she wants to show her appreciation for the support of women around the globe since she launched her innovative shapewear brand. SKIMS just celebrated their first month's anniversary, which wouldn't have been possible, without the love and unyielding support of her fans.
Even though, SKIMS six-month anniversary has fallen right in the middle of worldwide crisis, there is no reason why Kim Kardashian can't celebrate it by giving back to those who have reach here dream. Kim's brand will not just be giving to families in need during this coronavirus outbreak, but she will be restocking her entire inventory of her original collection on SKIMS. Many of her first collection sold out within minutes of being launched in September of last year.
However, no good deed goes unnoticed, especially when it comes to Internet trolls and critics, of which the Kardashian clan has more than their fair share. Within seconds of announcing that she will be donating $1 million dollars for families affected by the pandemic, she was blasted for taking advantage of other people's misery to promote her SKIMS brand.
Some posts on her Instagram account called her "selfish" and "out of touch." However, when Kim Kardashian's sister, Kylie Jenner donated over a million dollars in protective medical equipment to hospitals in New York, she was hailed a "hero who will save countless lives."
Lady Gaga was applauded when she announced on her Twitter account that she donated a large sum of money to America's Food Fund that is dedicated to feeding those in need and have been impacted by the coronavirus. While Miley Cyrus was promoting her new album, she announced on her Instagram account that she and her boyfriend, Cody Simpson, delivered 120 tacos to a local hospital. But nobody called them out for being a hypocrite or trying to promote themselves during a crisis.
Some of the recent animosity towards Kim Kardashian-West might be due to her 4-year spat with Taylor Swift. The two celebrities have one of the longest going feuds going in the celebrity world and last month, things escalated, when the so-called video of the conversation between the singer and Kim's husband are discussing his controversial song "famous", that had reappeared online.
Swift graciously tried to take attention away from the video, which she claims was edited and manipulated to frame her and put her through hell for the last few years. In the post, she redirected her fans attention to a list of foundations such as Feeding America and COVID-19 Response fund to make donations. But Kim had to push matters by calling out Taylor Swift and calling her "self-serving," which might be one of the reasons for blasting Kim's generous donation.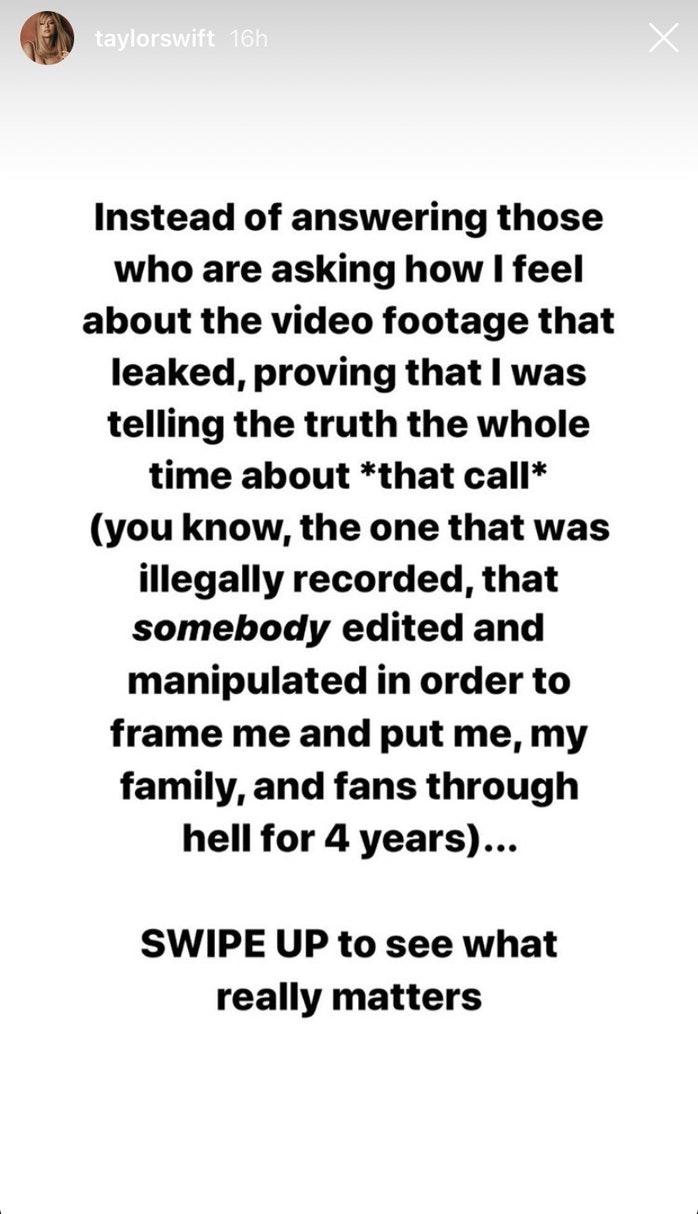 In the past, Kim Kardashian-West has been criticized for many things, honestly it seems as if she can never really get a break. Critics imputed bad motives, even when she announced that she started studying law, because she wants to help to free inmates who have been unjustly accused of a wrongdoing.
Maybe we are all being too hard on Kim, after all who are we to judge her motives?