The coronavirus lockdown has turned our lives upside down in more ways, than we'd like to admit. However, even though we can't control when our kids will go back to school or when there will be toilet paper in the supermarket, women everywhere are discovering there is one thing they can control – whether they should wear a bra or go braless.
Nothing is more liberating than slinging off our bra at night, after a long day, but now that most of us are stuck at home, many women have decided to ditch their uncomfortable bras and go braless. But what are the pros and cons about this new liberating braless movement that is overtaking America?
Do we really need to wear a bra under quarantine?
We all know that gravity is every women's worst enemy when it comes to aging. As we age, gravity tends to pull our breast downwards, making them look saggy and droopy. Your bra is designed to keep them in place, preventing them from stretching downwards permanently. In other words, not wearing a bra can cause long-term damage to your breasts, which is something none of us even want to imagine.
But we can still be liberated by being free from wires, over padded and tight-fitting bras during this pandemic by using a most more comfortable alternative – a wireless bra. You can still give your breast the support they need, without compromising your comfort, with one of these top-rated wireless bras.
TrueKind All Day Comfort Bra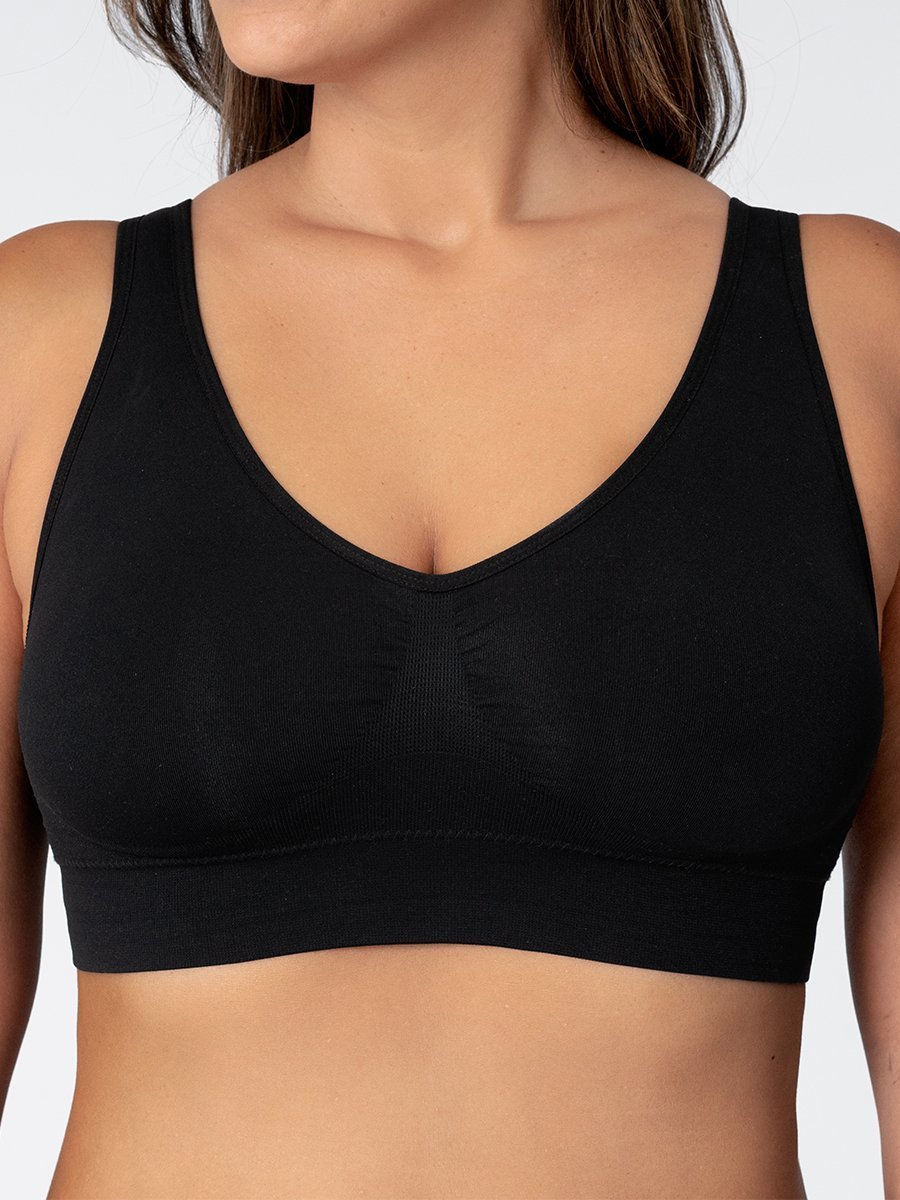 This ultra-soft bra is made from a breathable blend of spandex and Lycra that will feel more like a second skin. The wireless bra will give your breasts the lift they need, while smoothing out your back fat and improving your posture. Gives you enough support for running in the park or chasing the kids around the house without feeling constrictive.
Spanx Breast of Both Worlds Reversible Comfort Bra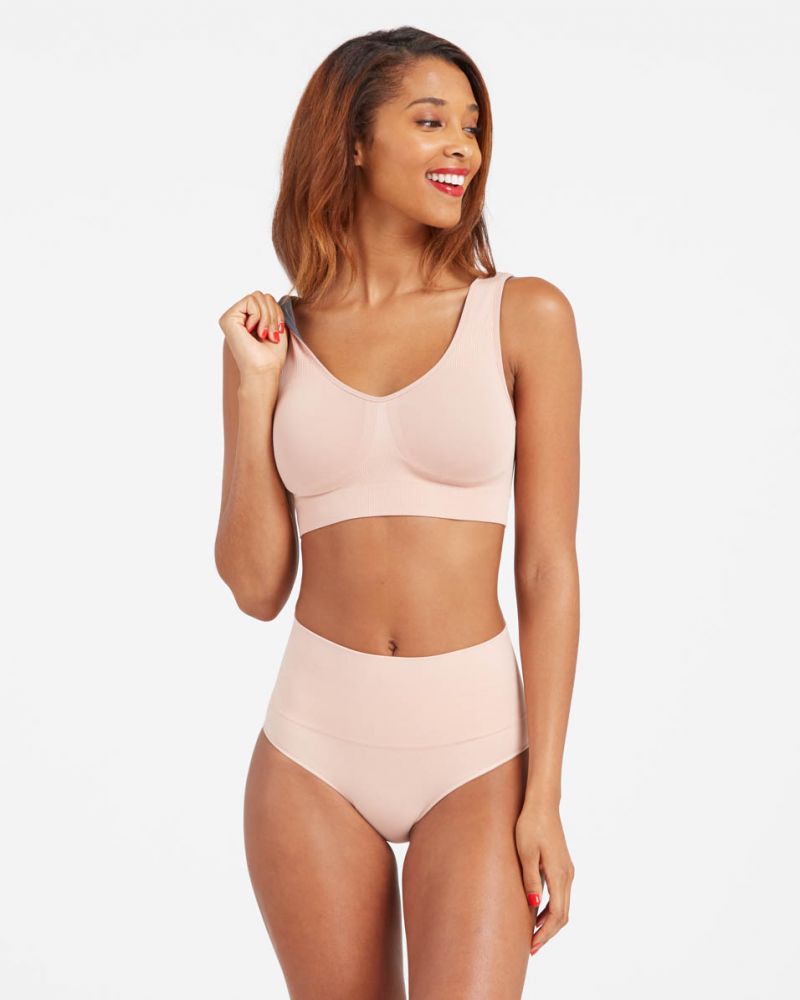 Can't decide what color bra to wear? No need to fret, Spanx has your back with the world's most comfortable reversible bra. But that's not all, its ultra-soft design is made from powerful microfiber that gives you all the support you need and, without seams, wires and hooks. So comfy you won't want to take it off!
Truekind Everyday Essential Throw-on Bra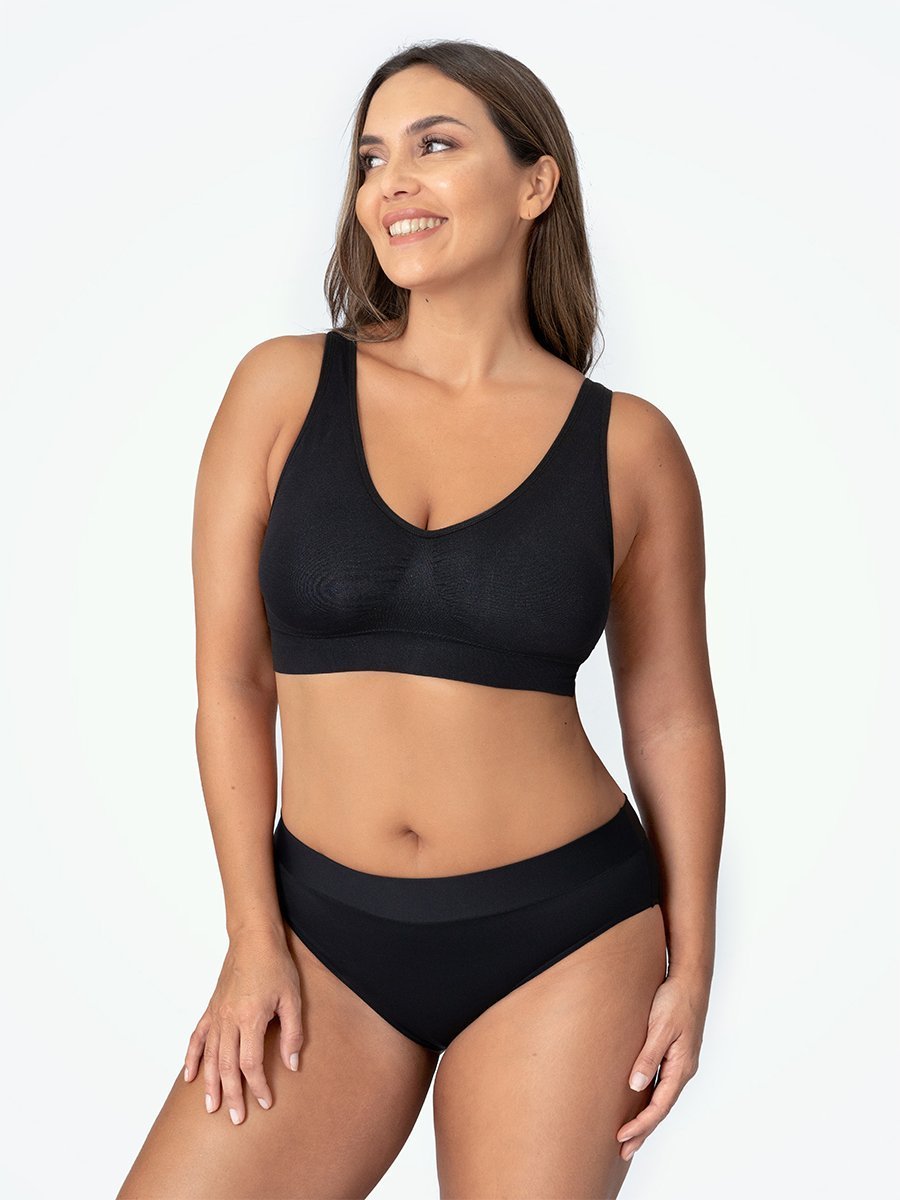 Finally, a non-padded, wire-free bra that is great for lounging, working and exercising and yet still looks sensual. So comfy you won't ever want to take it off and it might just become a wardrobe staple when the pandemic crisis ends. Are you still not convinced? The constant rave reviews from almost 1500 online reviews might make you change your mind.
Wacoal Awareness Bra
Don't let the pretty detailing fool you, this bra is not only adorable, but it is extremely comfortable. The thick padded straps won't dig into your shoulders even after being hunched over the computer all day. By far, the most comfortable fitting bra for all bra sizes including larger sizes.
SKIMS Scoop Neck Bra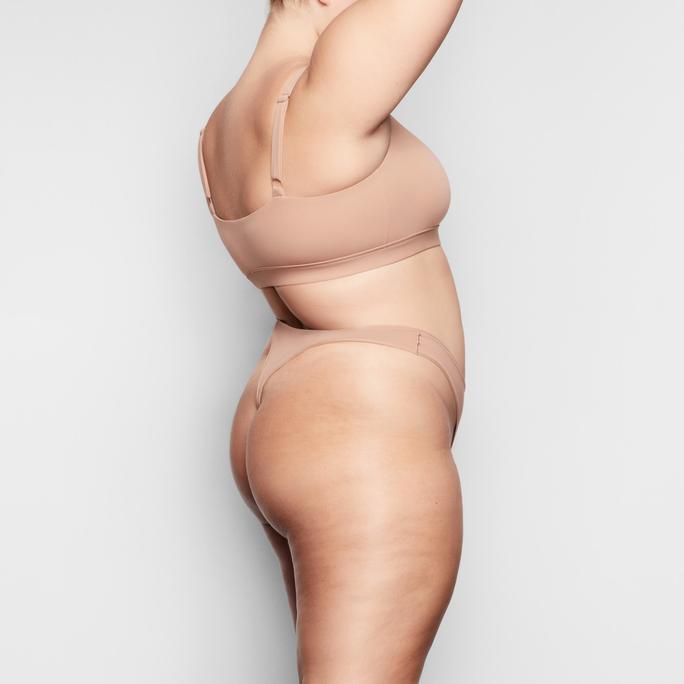 In need of a little pick me up? Kim Kardashian's SKIMS buttery soft scoop neck bra offers innovative smoothing technology that comes in nine skin tone shades. But it gets better, the seamless design won't cut into your skin and the breathable fabric will prevent moisture from building up, in between your breasts.