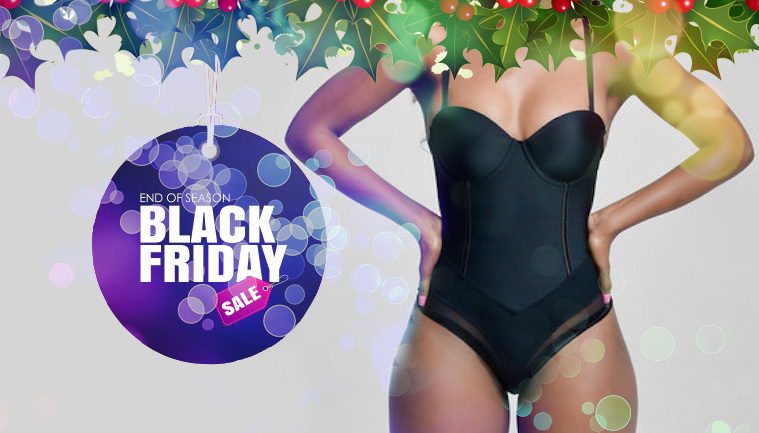 Black Friday is addictive and thrilling, as all the deals seem to be the lowest of the entire year. But it is easy to get caught up in all of the hype, buying something that only appears to be a bargain and find it cheaper somewhere else. The key to getting the best out of this Black Friday is by comparing prices to make sure you are getting the best bang for your buck.
It generally start the day after Thanksgiving or the week before the actual day. However, this year many retailers like Spanx, SKIMS, Shapermint and many more have already kicked off their early Black Friday deals. Now is the time to start saving, as many of these deals won't be around long!
Whether you want to get camisole, a pair or tummy tucking briefs, Shapewear and lingerie, Black Friday is the best time to snap up the best shapewear for women at a reduced price. Good lingerie and shapewear can make a woman instantly feel sexy and more confident despite what they are wearing on the outside. That sexy confidence is why we women LOVE our shapewear and lingerie.
Revamp your lingerie and shapewear drawer this year, bid farewell to those mismatched sets, old worn-out bras, and briefs. Treat yourself to new, stylish underwear and take pride in what you wear underneath your clothes. Investing in shapewear lets you to be more adventurous with your outfits, giving you endless wardrobe choices with Black Friday shapewear discounts.
After reading this, you will definitely want to mark your calendar, so you don't miss the best Black Friday deals on lingerie and shapewear this year. Believe us when we say that you are going to want to bookmark this page reference to compare the best discounts.
Black Friday Tips and Tricks
Black Friday is just around the corner! If you want to find the best deals this year, then you need to learn how to shop smarter. Following, are some expert Black Friday shopping tips to help you get the most out of the biggest sale of the year and save as much money as possible!
Prioritize – If you don't have a list of items that you want to buy, you can easily become distracted and end up blowing your budget on frivolous items that you don't even need. Make a list of items you need to purchase, listing them by retailer and order of importance.
Sign up for email newsletters – Once you have made a list of what and where you want to buy, visit each online retailer and sign up for their email newsletters. Often, you will receive a promo code for a discount off your first purchase for signing up and their emails will keep you up to date with all of their best Black Friday deals.
Compare prices – While searching for your item online, check with other retailers who sell the same brand, and see if it is cheaper. Be sure to compare the final price by applying any Black Friday discounts, promo codes, and shipping costs. Remember, just because it is marked down 40% doesn't mean it is a bargain, shop around to find the best final price.
Score early-bird deals – Some of the best places to shop on Black Friday are already offering amazing early-bird specials, such as Shapermint, Macy's, Walmart, and Amazon. Often these deals change daily, so be sure to check back daily to see which items are on sale, etc.
Social media – Follow your favorite online retailers and be notified about all of their Black Friday deals. Plus, when you discover an amazing discount, you can share easily with friends and family by passing them the link.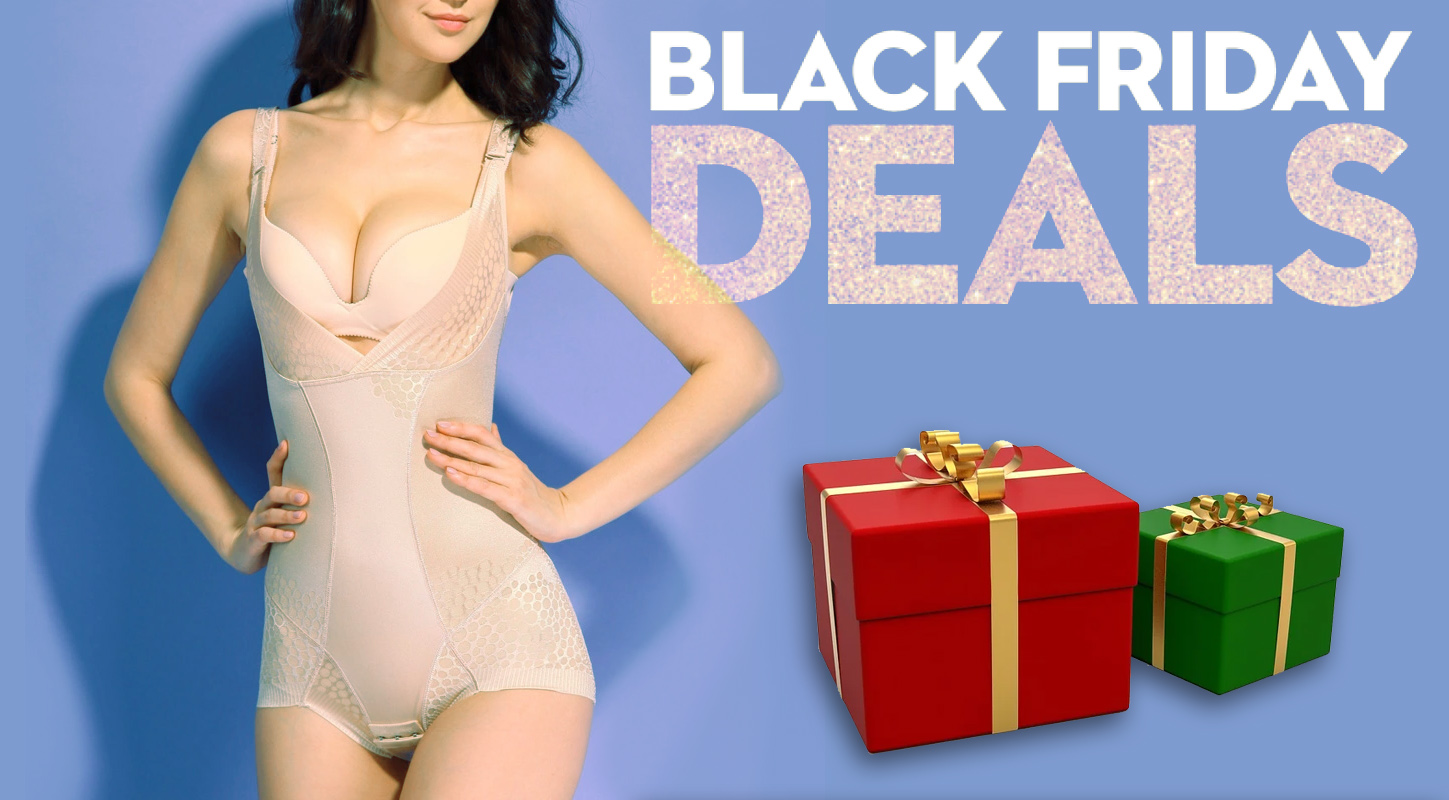 Tips On Getting The Best Shapewear
What you wear directly affects your self-esteem. You could be wearing the most elegant dress in the world, but if you don't feel comfortable in your shapewear, it will show through the manner in which you hold yourself. Being confident starts with what you wear under your clothes, either making or breaking your outfit. Good quality, comfortable shapewear isn't just essential, it is empowering.
Our shapewear is the closest thing we wear on our skin, so choosing the right undergarment is crucial. You deserve to wear something that makes you feel sexy, empowered and a force to be reckoned with. Here are some tips on getting the best shapewear for this Black Friday sale.
Find your correct size – Those sizing charts aren't just a mere suggestion. Ordering the wrong size equals discomfort, unwanted bulges, and can actually make you look bigger. Shapewear for women should be comfortable yet stay in place.
Choose the right compression – Shapewear comes in three different types of compression: light, medium, and firm. The lighter fabric smooths targeted areas such as cellulite, back bulge, and the dreaded muffin top. Medium and firm compression will offer more smoothing power to tuck and nip you into an hourglass figure.
Know what you want – There are literally dozens of different styles of shapewear, such as tummy-tucking briefs, high-waisted panties, shaping camisoles and bodysuits, etc. Each style is designed to minimize your lumps and bumps and to accentuate your curves.
Read reviews – Verified reviews will help you to make an educated decision about the quality of the product you want to purchase. Just because the Black Friday shapewear sales look attractive, if it has bad reviews, it's probably a bad investment.
Top 10 Black Friday Deals on Shapewear
Get the best Black Friday deals on shapewear! Save big on all of your favorite brands such as Empetua, Bali, Spanx, Truekind, SKIMS, Maidenform and many more. We've handpicked the best places to shop on Black Friday 2020.
Honeylove
Honeylove has created the next generation of shapewear for women that won't ever roll down, bunch up or dig in. Instead, it's designed to gently sculpt your body shape, accentuating your curves, is super comfy and so much cuter than your other shapewear.
See also: How to make Mother's Day extra special this year
Honeylove's bestseller is their SuperPower short, engineered to target specific areas with compression panels to sculpt and shape with squeezing you. Built-in boning guarantees that it will stay up and support your posture throughout the day, no matter how active you are.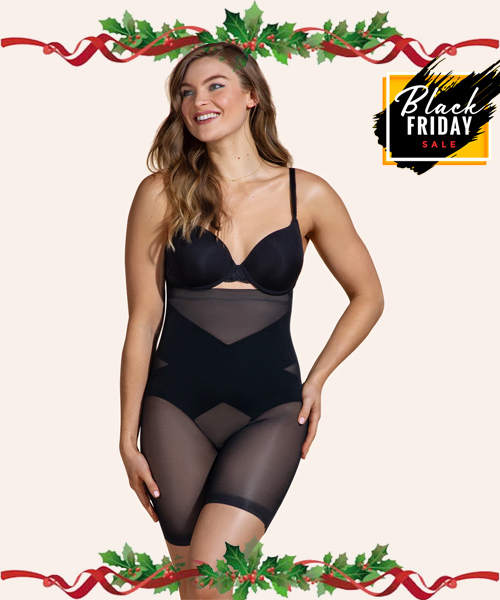 At the moment, Honeylove still hasn't made an official announcement regarding their Black Friday shapewear sale but based on previous years, we can expect to see up to 20% off select items and free shipping on orders over $50.
Shapermint
The motherlode of shapewear, this is the place to find all of your body shaping undergarment needs under one roof. Besides selling shapewear, Shapermint has created a movement to empower women everywhere to love their bodies with or without shapewear. Their webpage is quite motivating and liberating, as most the models are real women and not some toothpick model.
The wonderful thing about this store is that here you will find all of the top-rated shapewear and lingerie brands. Shapermint integrates the following renowned brands:
Shapermint is reinventing the way women everywhere view shapewear by creating a movement that empowers women.
One of Shapermint's best sellers is also one of the best-rated shapewear items sold everywhere – The Empetua All Day- Every Day, High-Waisted Shaper Panty and Short. Or maybe if you are looking for all-over shaping power, then check out the Cruveez Comfort Evolution Full Body Shaper.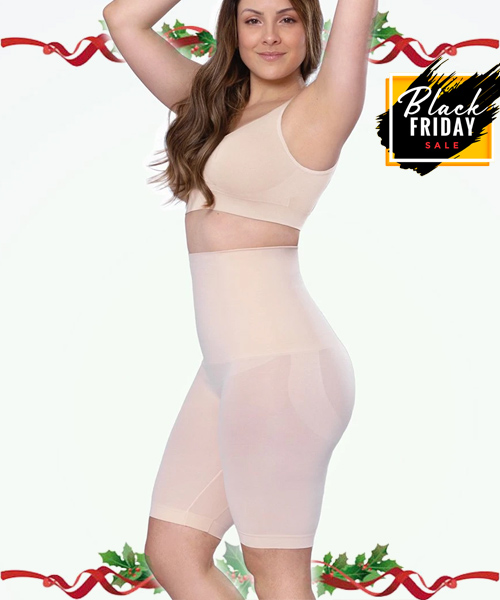 Shapermint has already launched their biggest Black Friday sale ever, with up to 80% off your favorite shapewear. Be sure to check in daily, as sale items and discounts are constantly changing.
Bare Necessities
Bare Necessities offers a massive selection of lingerie, undergarments, and shapewear for the entire family at incredibly low prices. They offer premium brands such as Hanes, Maidenform, Natori, Wacoal and so much more.
One of their best sellers is the Bali Comfort Revolution Wire-Free Bra. Bali is known for its simple elegance, superior comfort, and fit. Customers often state that they love Bali bras because it's so comfortable that, often they forget that they are wearing it, plus it's invisible under clothing.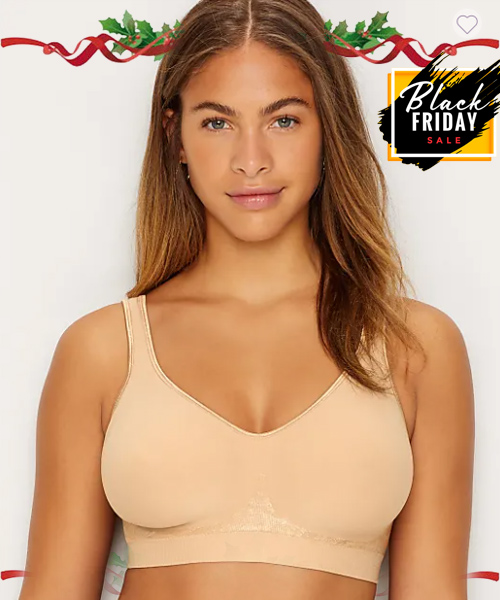 Black Friday at Bare Necessities
Although we don't have the exact details on their Black Friday shapewear sale, we expect it will be similar to last year – with discounts up to 70% off their clearance page. However, inventory is limited, so you will want to check out their deals quickly!
SKIMS
Kim Kardashian West started SKIMS as a new approach on shapewear, by creating a feminine line of solutionwear that promotes body positivity. Designed to enhance, smooth and tone with your comfort in mind. Made from buttery-soft fabrics that feel more like a second skin than shapewear.
She also has created a softer, more feminine approach to the tight compressing shapewear. SKIMS Solutionwear is designed to lift, smooth, enhance and accentuate your body. Kim Kardashian's latest collection comes in 9 skin tonal colors and sizes from XXS to 4X.
One of SKIMS' best sellers is the Power Mesh Bodysuit with light compression throughout the torso and extra panels around your core to give you an instant tummy tuck. The seamless design is completely invisible under even the most form-fitting outfit.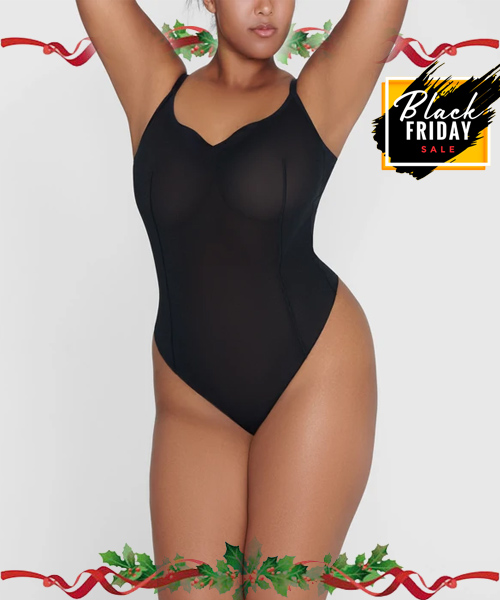 SKIMS announced on their social media accounts that their second Black Friday is happening now! Get a discounted price on selected items when you buy two or more. Shop now while supplies last.
Spanx
Spanx is one of the most recognized brands in the shapewear world, thanks to celebrities such as Gwyneth Paltrow and Jessica Alba endorsing them on the red carpet. Spanx offers innovative shapewear styles for both men and women.
Spanx is many women's go-to-brand for shapewear, as it can transform an everyday look into amazing in seconds. Spanx also makes many other products and one of the items has developed a cult following – their Faux Leather Leggings.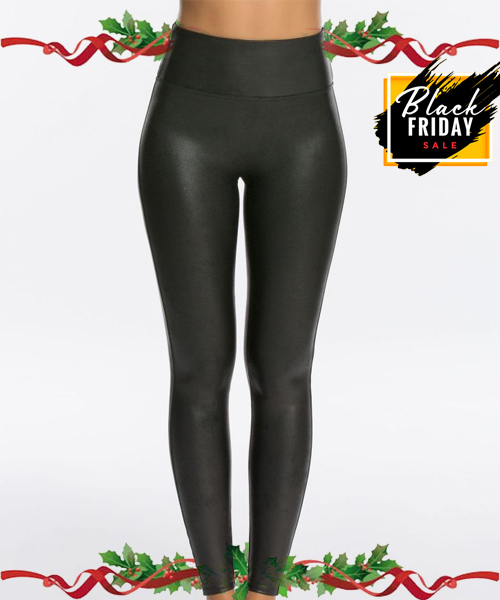 Spanx is one of the
best places to shop on Black Friday
, as it is the only time Spanx offers discounts on their entire website. Expect to see up to 20% off on select items and free shipping.
Yummy
Yummie shapewear started off with their best-selling shaping tank that tamed that dreaded muffin top. The camisole quickly become a must-have for women everywhere and now they have expanded their revolutionary style into a shapewear line.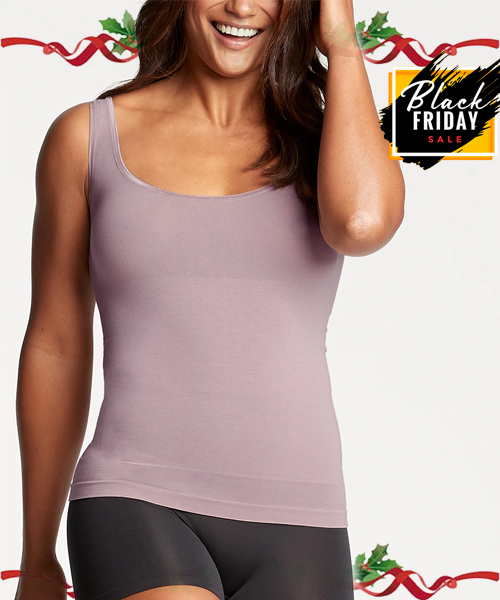 Yummie hasn't provided any details about their upcoming Black Friday sale, but if you sign up for the email newsletter, you can get 15% off your first order.
Loverbeauty
Dedicated to helping you achieve the hourglass figure you have only dreamed about. They specialize in corsets and girdles for all body types, with inclusivity as their forefront of their business philosophy.
One of the best sellers praised by celebrities and women everywhere – Loverbeauty Black Steel Bones Latex Vest Shaper. As, it can be worn while exercising, to promote circulation and stimulate thermal activity.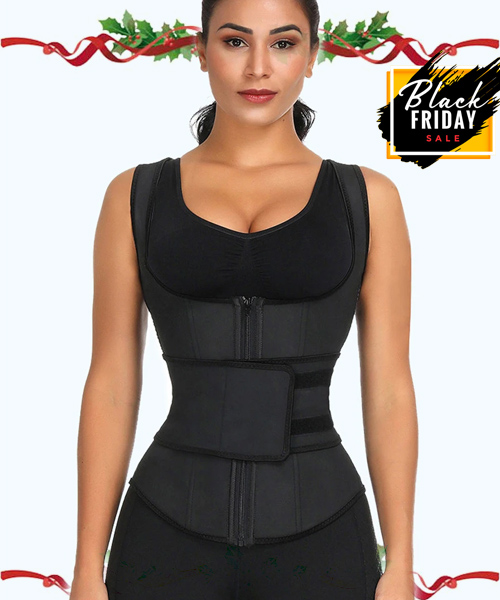 Loverbeauty has launched a once in a lifetime body shaper sale this Black Friday with up to 70% off selected items and an additional 10% if you sign up for their email newsletter.
Marks & Spencer
Marks & Spencer offers a wide range of apparel for the entire family, but they specialize in all types of shapewear. Be sure to check out their best-selling bodysuit – the Firm Control Magicwear Strapless Bodie.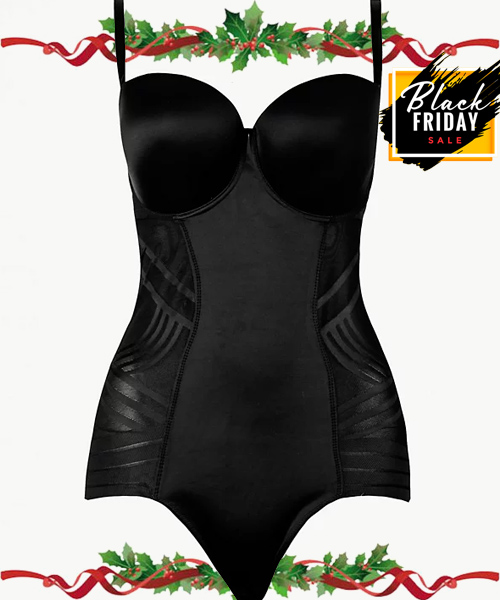 Marks & Spencer is a European based retailer, so they haven't fully embraced Black Friday discounts. At the moment, they are offering 20% off beauty products and furniture.
Victoria's Secret
America's top lingerie brand created a line of shapewear that isn't only comfortable but also sleek and sexy. They just introduced their shapewear collection at the beginning of 2020 which is quickly gaining popularity among woman for fit and comfort. For shapewear that could actually be considered lingerie, check out their best-selling bodysuit – Shapewear Lace Core Bodysuit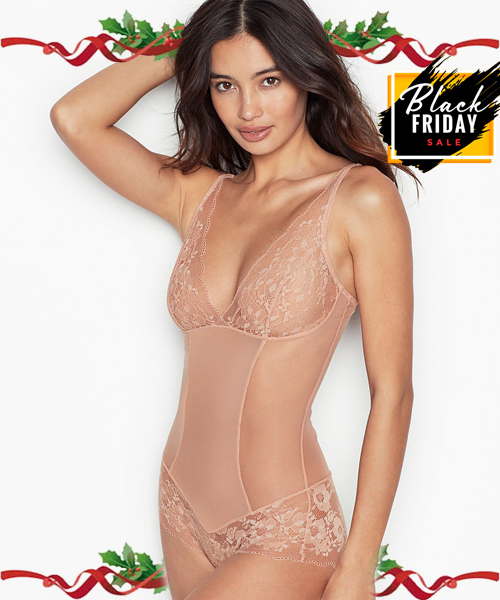 Victoria's Secret Black Friday event is going be bigger than ever this year, with discounts up to 70% off beauty, lingerie, loungewear and shapewear.
Commando
Commando makes shapewear to keep you smooth and sleek, without feeling like a stuffed sausage. Their signature raw-cut edges give you a sleek, flawless line under your clothes and thus, giving the perfect foundation underneath your clothes. Their best-seller is a must have for every woman's underwear drawer – the Classic Control High-Waisted Brief.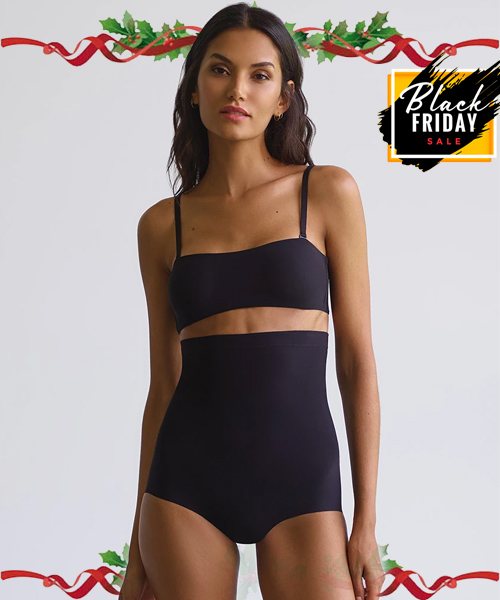 Command rarely puts their items up for sale on their official website, even on Black Friday. But you can score a deal on another retailer that sells Commando shapewear such as Shapermint or Bare Necessities this Black Friday.
Frequently Asked Questions on Shapewear and Black Friday Deals
When is black Friday 2020?
This year, Black Friday falls on Friday, November 27, 2020. However, due to the pandemic many retailers are attempting to reduce foot traffic in-stores, the majority of retailers are offering never-before-seen discounts on their websites.
How long does Black Friday last?
In the past, Black Friday sales were only available for the actual day or for the Black Friday weekend, ending with Cyber Monday. This year Black Friday shapewear deals are rolling out throughout the whole month of November.
What deals should I avoid on Black Friday?
It is very tempting to rush out and buy everything on your Christmas shopping list during Black Friday, but some items don't go on sale until after the holidays. If you are serious about saving money, avoid buying holiday decorations, exercise equipment, furniture, games or toys and winter clothing. Instead, buy home appliances, shoes, lingerie and shapewear.
What should you not do on Black Friday?
Don't just check out one body shaper sale and forget to compare prices to other websites, you might be missing out on a better deal elsewhere. Don't start shopping without first having made a list and establish a spending budget for each item you plan to purchase. Don't get caught up in the Black Friday hype, just because it says 50% off, doesn't mean that it is worth it.
What is the best slimming shapewear?
Shapewear for women can smooth away your love handles, muffin tops and more. But not all shapewear was created equal, here are some styles that smooth yet are still comfortable enough to wear all day long.
High-waisted panties
The high-waisted panty or short shapes your thighs, butt, hips and tummy. It is designed to smooth away muffin tops and love handles. The seamless design is completely invisible under your clothes and comfortable enough to wear all day long.
Shaping camisole
If you love layering your clothes, then you definitely need a shaping camisole. The lightweight material doesn't feel constrictive under your clothes, yet provides compression around your midsection, smoothing away any lumps and bumps.
Back-smoothing bra
Most bras create unwanted bulges and lines under your clothes, but the back-smoothing bra smooths away all of your worries. Giving you a flawless silhouette under even the tightest top.
Which brand of shapewear is the best?
There is a bazillion of different shapewear brands out there, all claiming to be the best. We took it upon ourselves to find the best quality shapewear available according to thousands of verified reviewers.
What is the best affordable shapewear?
There are quite a few Spanx alternatives out there that won't stretch out your budget. Spanx might be the first brand we think of when we hear the word shapewear, but it is also the most expensive option out there. Slip into more affordable shapewear with brands such as Maidenform, Squeem, and Empetua, all of which outstand Spanx in comfort, fit, and quality.
What is the best shapewear for tummy control?
Looking for the best tummy control shapewear? If you are looking to make your favorite outfits look even better, then you definitely need to invest in tummy control shapewear. Here are some of the top-rated body shapers, listed below. All have near to perfect five-star reviews from thousands of customers saying that they are not only comfortable but, also are flattering.
SKIMS Sheer Sculpt Bodysuit
This best-selling bodysuit from SKIMS features a lower back to enhance your natural contours and curves. Designed to be worn with the bra of your choice. The bodysuit smooths your midsection, thighs, hips, and tummy.
Commando Classic Medium Control Short
If you dislike visible panty lines, then these knickers are for you. Made from ultra-soft fabric that smooths out your tummy, thighs, and waist, while being completely invisible under even the slinkiest dress.
Maidenform shaping camisole
Women everywhere are obsessed with this camisole as it smooths out your back and front, without flattening your chest. Plus, the straps can be adjusted to get the ideal fit. The seamless design makes it ideal for layering under your clothes, as it won't add extra bulk.
What is the best and most comfortable body shaper?
We have all experienced the horror of wearing a poor-quality piece of shapewear that bunches up, digs in and rolls down. Thankfully, due to thousands of honest reviews online, we can easily find shapewear that we actually want to wear day-after-day. Read on to find out three of the most popular shapewear styles for comfort:
Miraclesuit Shape Away Torsette Thigh Slimmer
Bodysuits have replaced corsets in the shapewear world, as they smooth, accentuate and tuck you in. Not only that, but the bodysuits don't bunch up, roll down and they prevent those unwanted panty lines!
Empetua High-Waisted Body Shaper Boyshorts
Those knickers are so popular, stores can't seem to keep them in stock and apparently, the fit and comfort have a huge role in their popularity. More than 12,000 almost perfect 5-star reviews claim that these are the perfect body shaper.
Marks & Spencer Light Control Sheer Shaping Vest
Comfortable enough to forget it's even there! This shaping camisole will be your next soulmate, as it is buttery soft, affordable, and comes in a wide variety of sizes.
Where can I buy good bras for cheap?
Now, that we have discussed everything under the sun about shapewear, now comes an even trickier topic – bras. The best time to score on a good quality bra for a fraction of its original price is during a Black Friday sale.
We've rounded up everything you need to know about bras in the following article. Click here for more fun Black Friday shopping!