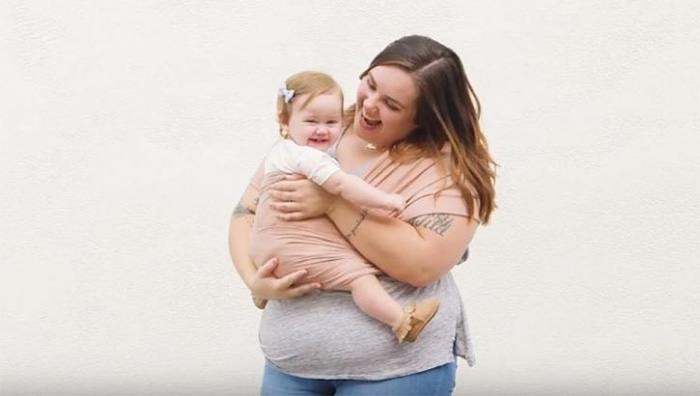 Jen McLellen has no quirks about openly expressing her thoughts on body size, especially on her podcast called "Plus Mommy." But when her little boy asked her about how she got so fat, she was left speechless.
McLellen gets paid for talking about being a plus-size mommy, but she was caught off guard when he asked her in the car how she got so fat. She has more than 20,000 faithful podcast followers and is a renowned public speaker for dealing with the subject of being overweight. But when your beloved child asks you a personal question, how should she answer.
McLellen admitted that she knew that he would ask her one of these days, especially since you'd have be blind to notice that she wasn't fat. How would she explain such a delicate matter to her eight-year son without affecting how he sees body size?
McLellen believes in openly promoting fatness and helping children and adults alike learn to see being plus size as something normal and not a reason to feel ashamed or chastised. We need to start advocating the fact that we all come in all different shapes and sizes, which makes this world so much more beautifully unique.
Kids can be cruel by calling out that someone is fat or oversized but this is a learned behavior from their parents. She recalls once when she took her son to the park, another kid called her the F-word. Then at a birthday party, she was called the F-word again. She said why hide from the fact, that is just teaching the children that being fat shaming is correct.
Most plus size mommies never want to talk about their bodies in a negative fashion in front of their children, because we don't want them to feel negative about their bodies, now or in the future. McLellen went the extra mile by screening what they watched on TV and avoided shows that body shamed or made fat jokes. She taught him that nobody deserves to be judged on his or her appearance or treated different for it.
Many children have a hard time, dealing with body changes as they grow and their peers often bully them. McLellen's son is no exception, so to help him they enrolled him into swimming classes and started talking power walks together after dinner. More parents need to stop fat shaming their children and adopt healthy habits as a family and not individually.
Many pediatricians and health physicians are being encouraged to talk to children at an early age about their BMI and what is a healthy weight for them. Plus, they encourage children as young as 8 to download their personal version of Weight Watchers. McLellen will not be allowing them to talk to her son about this subject, as it would be teaching her son that there is something wrong with him, when there is nothing wrong with him.
McLellen said her battle with her body started by listening to her parents obsessing over their weight and size. Nothing was good enough. They were too fat, too plump or too lumpy. They taught her to start to notice her little flaws or become aware that she didn't look like the ideal girl. That led her down a destructive unhealthy cycle of yo-yo dieting that caused her to gain even more weight.
McLellen recognizes that she can't control what he hears at school about body size but she and her husband can control what is said in their house. More parents need to follow her example and start building up their children's self-esteem instead of tearing it down.
Related: How to make Mother's Day extra special this year despite the coronavirus epidemic